Motorcades, music concerts, parties, art, festive decorations and the cricket match were all on the agenda for this year's Cup Match holiday weekend, with people from around the island coming together to celebrate Emancipation Day and Mary Prince Day in a myriad of ways, and to relive some of the excitement of the holiday weekend, you can view 20 videos below.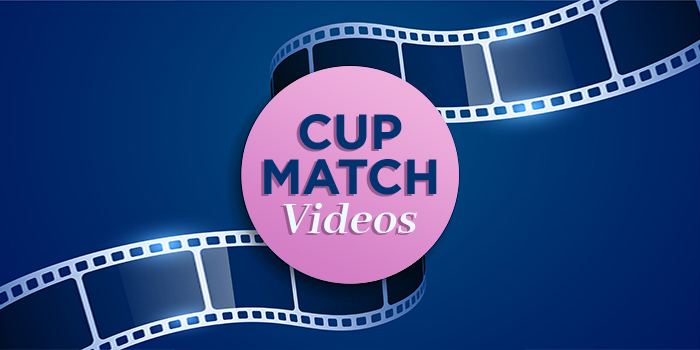 If wondering there is no footage of the cricket match itself, it is as we generally don't really film the match as to err on side of caution of broadcast rights/permissions, however it gives us the opportunity to spend time filming various other holiday events, which works our well as it shows the array of celebrations, with the holiday videos this year proving quite popular with viewers here and overseas, obtaining well over 1/2 million views.
For all our coverage of Cup Match click here, for comprehensive coverage spanning a decade see our dedicated website BernewsCupMatch.com, and for over 150 videos of Cup Match holiday events over the years, please see the video section here on our dedicated Cup Match website.
Cup Match Motorcade From Somerset:
Cup Match Motorcade From St George's:
Gombeys At The HSBC Cup Match Celebrations:
Robby & Kristy Bell's Cup Match House Decorations:
Lorna Williams Creates Elaborate Cup Match Replica:
Somerset Drawbridge Decorated For Cup Match:
Shenseea And Ding Dong Concert
A Quick Look At SCC Prior To Cup Match
The Night Before Cup Match At Somerset Cricket Club:
Aerial | Scaffolding Up At Somerset Cricket Club In Advance Of Cup Match:
Horseshoe Bay Beach On First Day Of Cup Match:
Cup Match Extravaganza In St George's:
Emancipation Cup Match Walkabout In Sandys:
360° Panorama Of Mary Prince Emancipation Park:
Artist Lance Tucker On Cup Match Gombey Art:
Motorcade Leaves Somerset Cricket Club:
Raft Up Event In West End:
Bacchanal Run Party Event:
Aerial View Of 2022 Bacchanal Run Event:
Time Lapse Of Bacchanal Run Event:

For extensive coverage of Cup Match spanning over a decade, visit our website BernewsCupMatch.com, the island's most comprehensive resource on the Cup Match holiday.

Read More About
Category: All, Entertainment, News, Videos