[Written by Stephen Wright]
Keishen Bean knew for some time he wanted to help tackle the "scourge of violence" on the island and inspire boys to live fulfilling and healthy lives.
Unsure of what action to take, he met with fellow former footballers, Trey Bean, his brother, Darius Cox, Aaron Williams and Anthony Bascome, a leading educational therapist, to discuss what could be done.
Initially, they considered organising football camps, but it soon became apparent they aspired to create something more substantial and struck upon the idea of offering a camping and recreational experience for at-risk boys.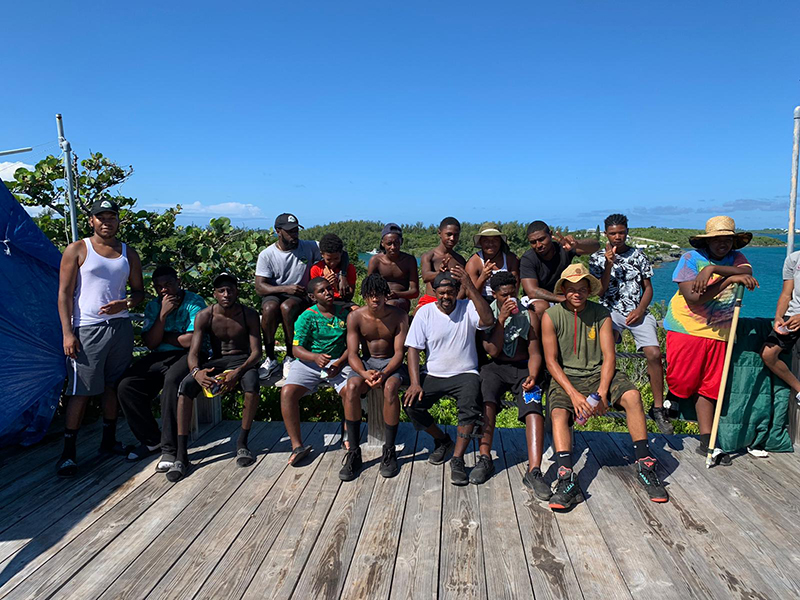 After more than six months of meticulous planning, Fun Camps BDA was born.
"The scourge of violence throughout the island prompted us to do something," Bean told Bernews.
"We felt the medium for us to reach these boys was through fun. After all, who does not want to have fun?"
Split into two age groups – 8 to 12 and 13 to 18 – the three-day retreats from Friday to Sunday are held at Darrell's Island, Paget Island and Ports Island.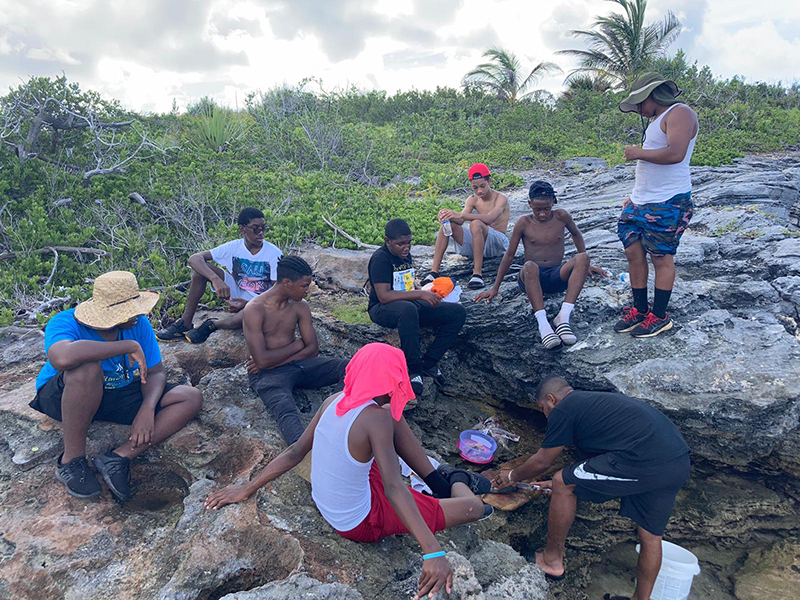 They involve activities designed to encourage positive self-esteem, trust building, critical thinking and decision-making, such as riding dirt bikes, fishing, kayaking, snorkelling, swimming and tubing.
Any cliques formed at the beginning of the camps are soon broken down, according to Bean, who said it is heartening to witness the boys interacting regardless of their neighbourhoods or schools.
"When we arrive on the island, we ask the group, 'We are all staying here together, so what will that look like?" said Bean, a former national team player. "We want the guys to take ownership of the island and establish some rules.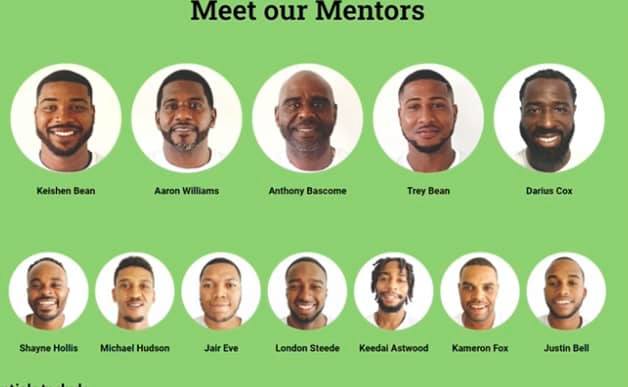 "Any cursing results in press-up regardless of who you are!
"Our most impactful activity is always the evening bonfire. The boys have showered and have some food in their bellies. They start to interact with each other on another level.
"The conversations are amazing. The intimate activities force the boys to open up and accept each other regardless of where they live [in Bermuda]. We like to think of the camps as an ecosystem of support."
Although the camps target "at-risk" boys, Bean said he has dropped that phrase as some parents were not overly fond of it.
However, he points out that living on an island with a landmass of 21-square miles means Bermudian boys can become easily entangled by social ills affecting the island.
"Some parents told us, 'My boy is not any trouble at school and not giving us problems around the house. We don't think he's at risk'," Bean said.
"I always respond, 'How far do you live from the most recent shooting?' All of our boys can potentially be at risk."
The programme, which started last summer, also runs a sponsor scheme, encouraging donors in the community to cover camp fees for those boys who will benefit from the experience but are in financial need.
"CedarBridge Academy contacted us and said they had identified two boys who they felt would benefit from Fun Camps," Bean added. "We were able to pair them up with people who were willing to donate."
This second camp of this summer was held recently at Darrell's Island and Paget Island, with 25 boys – the maximum capacity – in each age group.
For more details about Fun Camps BDA, visit www.funcampsbda.com.
Read More About