Kalshae Matthews, Caitlin Hyland, Jasmin Brown, Sarah Medeiros, Ella Rouja, and McKenzie-Kohl Tuckett all took part in Walkers Bermuda Summer Internship Programme.
A spokesperson said, "Walkers is delighted to have hosted six talented Bermudian legal interns for the annual Summer Internship Programme in its Park Place office this August.
"Gaining valuable insights into the day-to-day of a Walkers attorney and demands of the international financial services legal sector, each intern spent dedicated time within each of Walkers' core practice groups: Finance, Corporate, Commercial & Insurance and Insolvency & Dispute Resolution.
Kalshae Matthews, Caitlin Hyland, Jasmin Brown, Sarah Medeiros, Ella Rouja. Not Pictured: McKenzie-Kohl Tuckett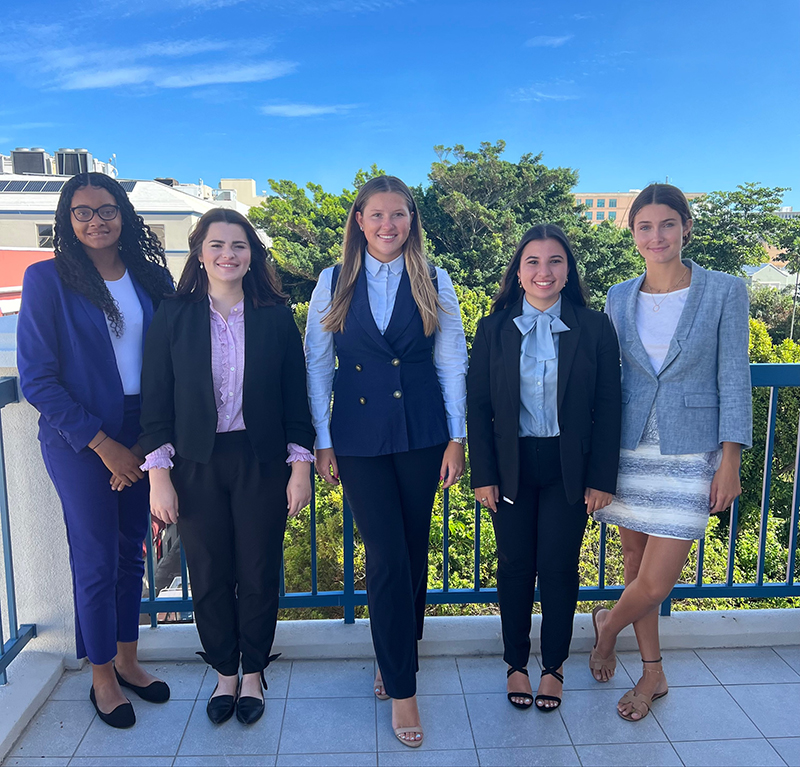 "The legal interns received individualised attention and mentoring from 10 selected attorneys while participating in a structured training programme focused on investment funds, regulation, fintech, private client, trusts, insolvency, dispute resolution, finance, corporate and fiduciary services. Culminating with a case study presented to the partnership, the interns developed soft skills including negotiation, communication and problem-solving – all vital for work place success."
Rachel Nightingale, senior counsel and co-head of Walkers' Trainee Committee, said, "We take great pride in designing valuable training programmes for the next generation of Bermuda's lawyers. I was delighted to meet such a talented and hardworking cohort of interns and I hope to see them walking through our halls in the near future."
Nathalie West, senior counsel and co-head of Walkers' Trainee Committee, said, "The Walkers Legal Internship Programme is part of the firm's continuing commitment to the development of young Bermudians and the next generation of Bermuda's attorneys. We are thoroughly impressed with our interns this year and we wish them all the very best in their upcoming academic year."
Korin Knights, Nathalie West, Kalshae Matthews, Caitlin Hyland, Jasmin Brown, Sarah Medeiros, Ella Rouja, Cathryn Minors, Rachel Nightingale, Malacia Madden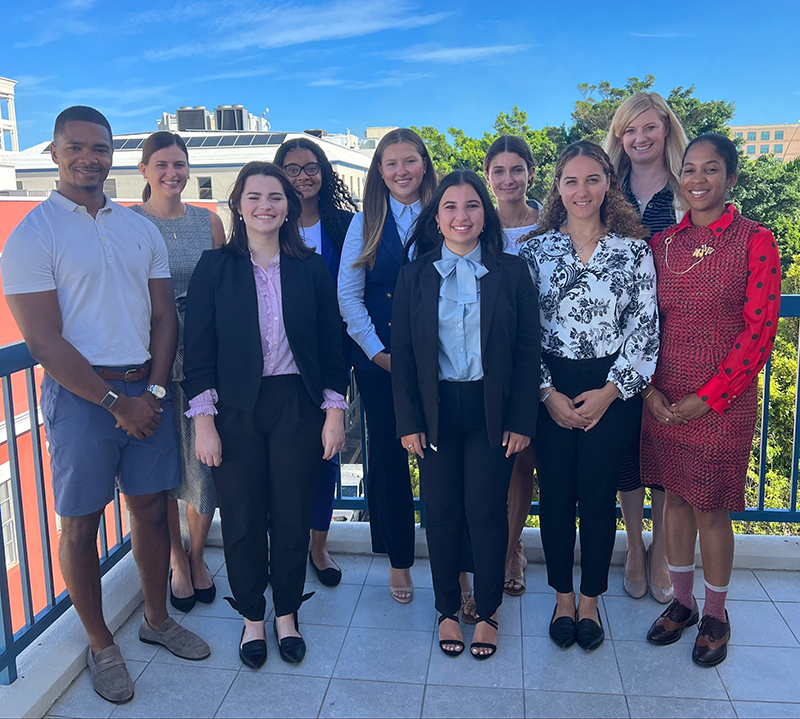 Kalshae Matthews said, "Walkers is an exceptional firm which takes every moment of the day to better equip, train, guide and teach future lawyers. During my internship at Walkers, I have been assigned various tasks in corporate and finance, fintech, and litigation. These tasks have allowed me to get a head start on what I will be learning during my LPC and LLM."
Ella Rouja said, "The workplace culture is warm and welcoming and everyone along the ladder enthusiastically offers advice and anecdotes for a future in law."
Sarah Medeiros said, "Walkers' internship has provided me with the opportunity to be fully immersed into what a commercial law legal career in Bermuda entails. With the Insolvency Dispute Resolution and Corporate rotations, they have ensured that we were able to experience different sectors of the field. I have gained so much knowledge not just about practicing law but also practical skills and advice that the teams have shared with me through conversation and training."

Read More About