Atlantic World Art Fair [AWAF] said they are "thrilled to partner with Miami's Fountainhead Arts, an arts organization that empowers artists to build a better future."
A spokesperson said, "Both the Atlantic World Art Fair and Fountainhead Arts are committed to elevating the practices and careers of contemporary artists from the Atlantic Caribbean region and its Diasporas.
"Founded in 2008 by collectors Kathryn and Dan Mikesell, Fountainhead Arts operates a residency program that invites domestic and international artists to live and work in Miami for one month. This new partnership will allow for one artist participating in each Atlantic World Art Fair to complete a residency.
Curtis Santiago, Visions of Touba 1, 2021, 2 x 4 x 2 inches, mixed media diorama in reclaimed jewelry box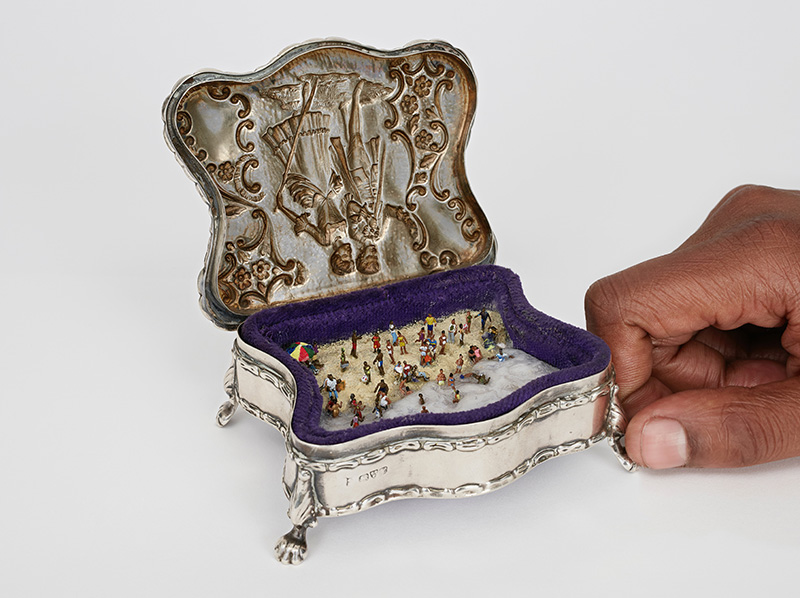 "Artist Curtis Santiago is the first to be selected for the prestigious Fountainhead Artist-In Residence program. Curtis was presented in AWAF 2022 by Kingston, Jamaica-based online gallery platform Suzie Wong Presents. His residency is scheduled for October 2023.
"From the 96 artists featured in AWAF 2022,a shortlist of 10 artists was selected by curator Maria Elena Ortiz, Modern Art Museum of Fort Worth, Texas. The final review was completed by a panel of curators and scholars, which included Allison Glenn, a senior curator at Public Art Fund in New York; Susanna Temkin, a curator at El Museo del Barrio in New York; Rodrigo Valenzuela, a Fountainhead alum, visual artist and professor of photography at the University of California Los Angeles; and Melissa Wallen, the director of the de la Cruz Collection in Miami."
Curtis Santiago, Soca in the Suburbs Grande Fete, 2021, 3 x 5 x 5.75 inches, mixed media diorama in reclaimed jewelry box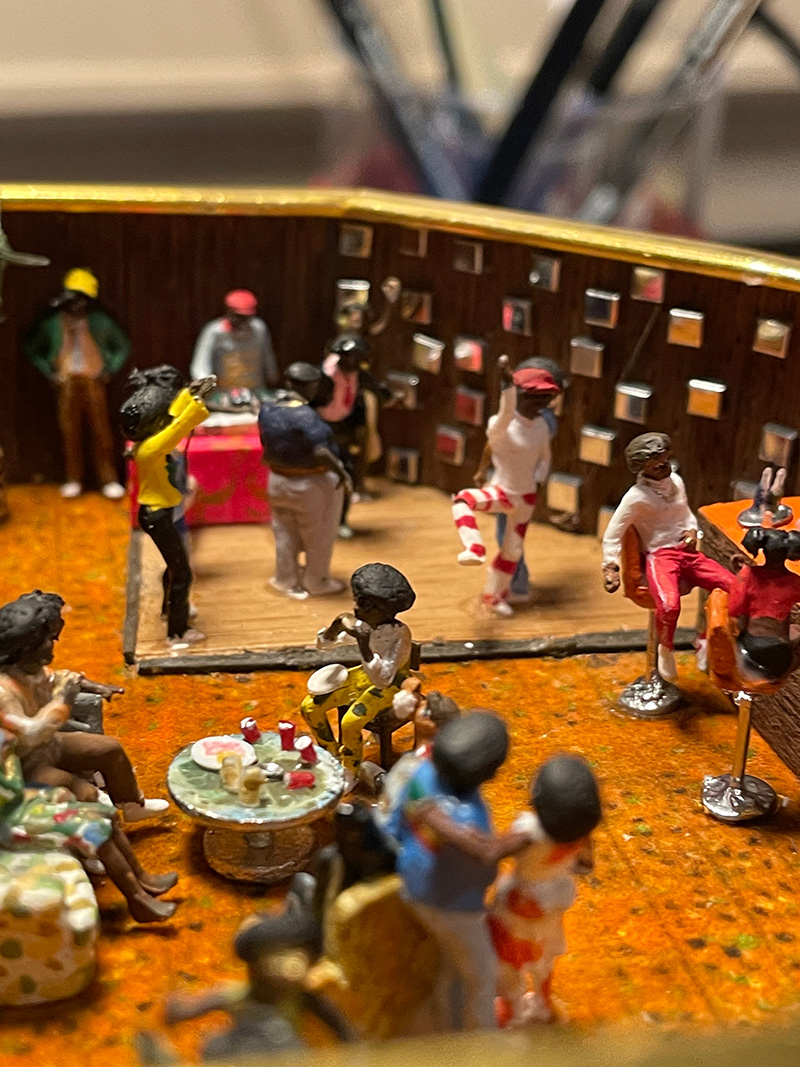 Lisa Howie, founding director of Atlantic World Art Fair, says: "Congratulations to artist Curtis Santiago! Born and raised in Canada with Trinidadian parentage, Curtis is known for his miniature dioramas that create other worlds.
"Although Curtis is also a painter, I like that Fountainhead chose an artist working in such an unusual medium. This is important to the work of the Atlantic World Art Fair, which annually presents a catalogue of artwork that often challenges traditional art expressions from the region."
"We're thrilled to be partnering with AWAF to bring a Caribbean artist to live and work in Miami and be immersed in its unique Caribbean heritage," says Kathryn Mikesell, co-founder and executive director of Fountainhead Arts. "Partnerships like these help us create important dialogues between our two regions and further elevates the voices of artists living along the Atlantic."
Susanne Fredricks, founder of the online art platform Suzie Wong Presents: "As the gallery that presented Curtis's artwork in the Atlantic World Art Fair 2022, we are very proud that Fountainhead has selected him for their stellar residency programme, and we look forward to a fruitful engagement!"
For more information, please see their art fair website.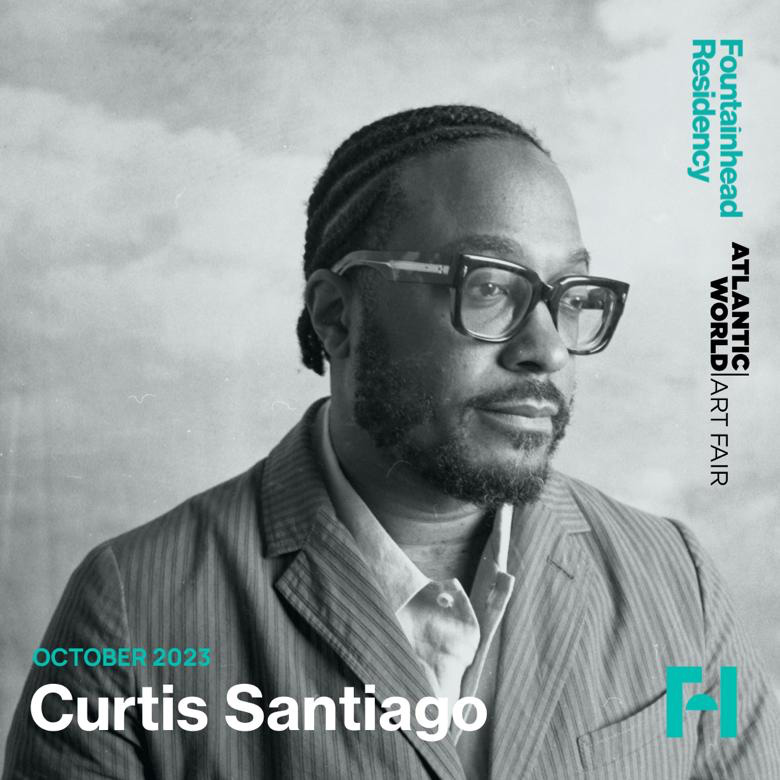 Read More About
Category: All, Entertainment