[Written by Stephen Wright]
Kallan Todd has won a gold medal at the World Kickboxing and Karate Association [WKA] World Championships in Prestatyn, Wales, today.
Todd defeated Te Au Pounama Warren, of New Zealand, by a unanimous decision in the 16-17 boys' K1 division at 209-plus pounds.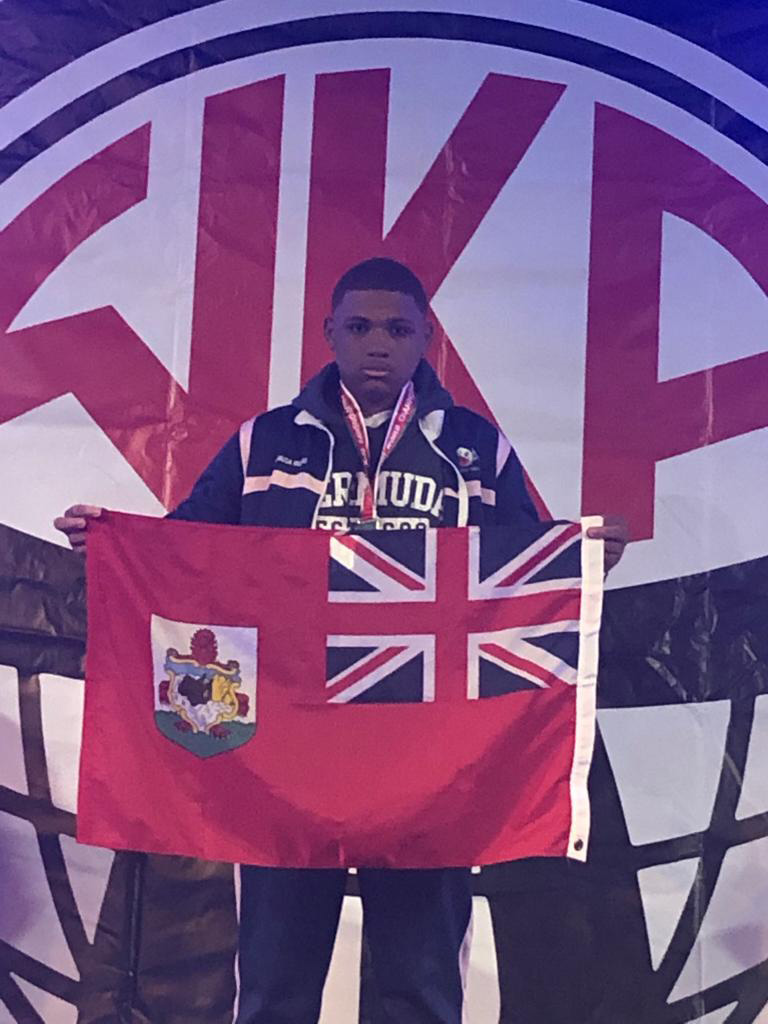 The Bermudian was the aggressor throughout the breathless three-round contest and hailed the victory as the highlight of his burgeoning career.
Describing Warren as the toughest opponent he has faced, Todd told Bernews: "To come all of the way to Wales and win a gold medal feels amazing, especially coming from a small island like Bermuda."
The CedarBridge Academy student added: "That was the toughest fight I've ever had. I tried to control him and keep coming forward – that's my fighting style.
"I knew it was a close fight, but I was feeling confident of the win by the third round. I'm feeling even more motivated for what comes next. I want to stay active."

Read More About