This Saturday, December 3rd, OUTBermuda will host its first series of Pride 2023 planning sessions, starting off with a Global Zoom on December 3rd which will be followed up with in-person roundtables on December 10th and 17th.
A spokesperson said, "If you'd like to be a part of making Pride 2023 better and more inclusive you can sign up online at www.pride.bm."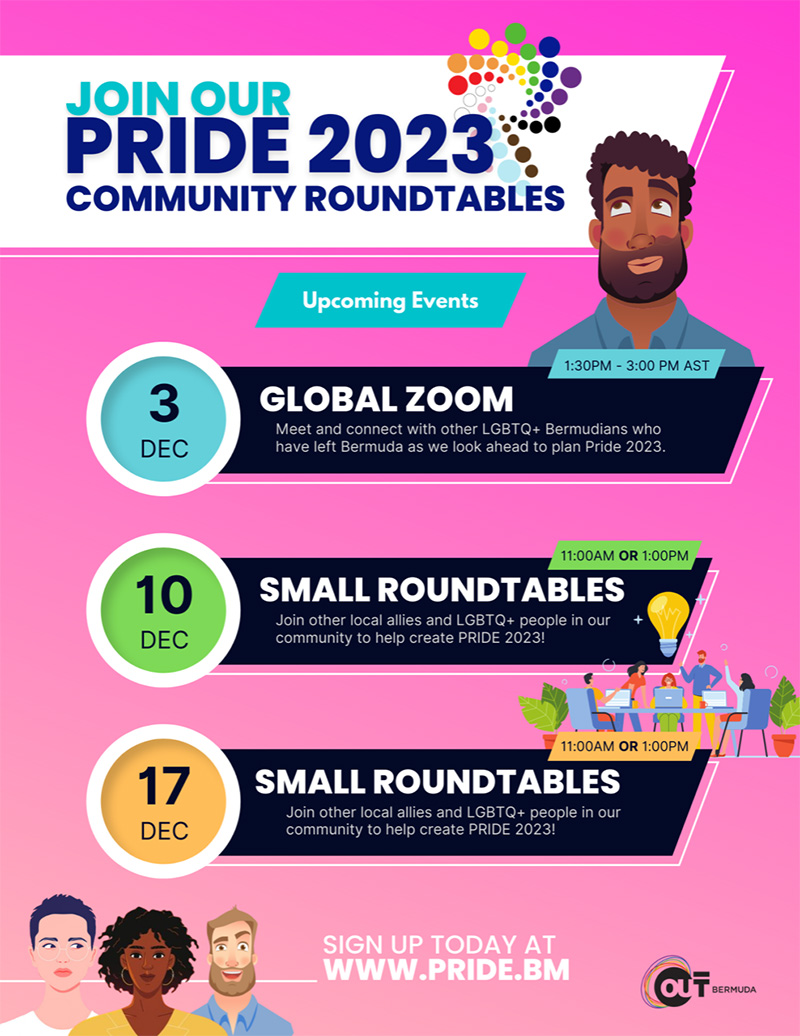 Tiffany Paynter, OUTBermuda's newly appointed Executive Director said, "We have so much wisdom, talent, and courage in our LGBTQ+ community. But we haven't been able to tap into it because so many of us live abroad. Our team at OUTBermuda believes that Bermuda PRIDE offers us an opportunity to gather together and tap into the best and brightest of our local and global community."
The spokesperson said, "They're inviting LGBTQ+ Bermudians and allies who live abroad to take part in their Global Zoom on Saturday, December 3rd from 1:30pm to 3:00pm [AST]. If successful, the online gathering will be the first of a series of sessions reaching out to LGBTQ+ Bermudians and allies who have left the island due to lack of family support systems, for work opportunities, or other reasons.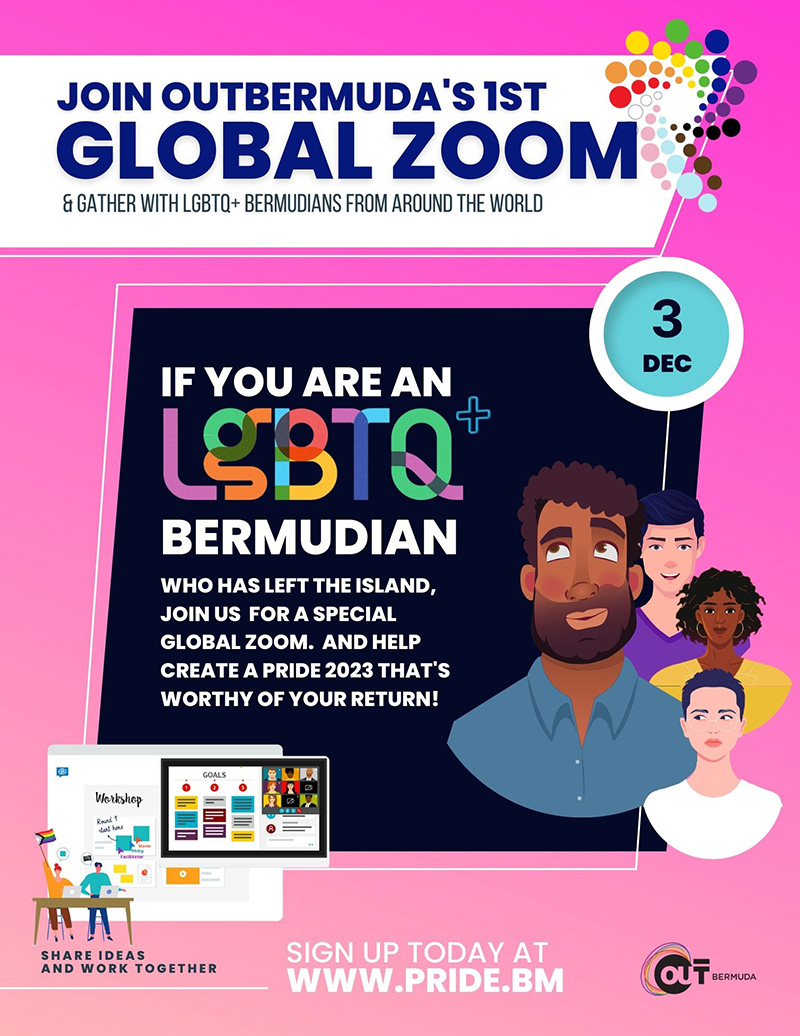 "OUTBermuda will also be hosting in person planning sessions on Saturday, December 10th and 17th for various age groups in order to better understand how to make Pride 2023 inclusive and inviting for all ages, abilities, and races."
She went on to share that, "The online and in-person roundtables will be 90 minutes max and promises to make the most of everyone's time as participants will work in small roundtables to brainstorm and action-plan around our 2023 theme. We'll announce the theme on the day so head to www.pride.bm to pick a date that falls into your age range and put us in your calendar!"
If you would like more information on how to help plan Pride 2023 please email excecutivedirector@outbermuda.org.

Read More About