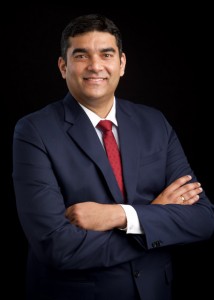 Apex Group Ltd., a global financial services provider, announces the expansion of its long-running business relationship with ICICI Venture.
A spokesperson said, "ICICI Venture is a pioneer in the Indian alternative asset management industry and partners with leading Indian and global institutional investors through various types of capital pools and investment strategies to deliver tailored equity, debt and hybrid capital solutions for businesses with a strong India nexus.
"Apex Group has been servicing various global funds managed or advised by ICICI Venture and has now been appointed to deliver end-to-end administration services to the India fund business.
"Fund administration is at the core of Apex's single-source solution, delivering timely, accurate and independent services, underpinned by market leading technology platforms. According to a recent Total Economic Impact [TEI] report by Forrester Consulting, clients of Apex Group's single-source solution achieve, on average, cost benefits of $5.39m, with a net present value of $2.75m over a three-year period.
"This significant new business win follows the recent appointment of Akshay Thakurdesai, as Country Head India. Based in Pune, Akshay is responsible for leading the business and to continue the development and growth of Apex Group's operations in India.
"Founded in 2008, Apex Group in India offers an efficient and flexible approach to financial services underpinned by best-in-class technology platforms, adapted to meet the specific requirements of each individual client. Apex Group's India operation has evolved and expanded in line with the Group's global growth trajectory, and now services clients from local offices in Pune, Bangalore and Mumbai. Apex Group plans to continue its expansion in the Indian market, offering a single-source solution to both domestic and international investors, delivered locally through one convenient business relationship.
"This strategic appointment follows a period of strong organic and acquisitive growth for in Apex Group in region, including the additions of BEST Alternative Advisory Services in India and GFin Corporate Services in Mauritius, and becoming one of the first global fund administrators to receive regulatory approval to operate in India's Gujarat International Finance Tec-City International Financial Centre."
Akshay Thakurdesai, Country Head India at Apex Group comments: "We are honoured to be continuing our long-running partnership with ICICI Venture, as we believe that there is no higher recommendation that a client returning to us, fund after fund. The Indian market is ripe with domestic growth opportunities, created by a thriving and expanding alternative investment sector driven by pioneers such as ICICI Venture. We have exciting ambitions to grow further, connect India with other global financial hubs and welcome new colleagues to continue delivering exceptional solutions for our clients."
An ICICI Venture spokesperson commented: "We are delighted to continue our business relationship with Apex Group, which offers all the fund administration services we require by an experienced and responsive local team. We have been particularly impressed by Apex Group's commitment to client service and efficiency, which makes them the clear provider of choice for each new fund vehicle we launch."
Read More About