[Written by Stephen Wright]
Former island resident Dennis Mbelenzi will return to the country where he discovered a passion for running when he competes in the Bermuda Triangle Challenge next week.
Mbelenzi, who lived on the island from 2007 to 2019, will run the PwC Bermuda Marathon next Sunday, and his aims are threefold: to win the race, establish a new course record, and beat his personal best of 2hr 26min 07sec.
The Kenyan became a firm favourite within the local running community, having taken part in his first competitive race in the Ovarian Cancer Zurich 5K at Clearwater in 2016.
Several wins followed, including the David Saul Memorial Fidelity 5K Road Race, the AXA Man on the Run 5K, the Friends of Hospice/Hannover Re Half-Marathon, the Bacardi 8K Road Race and the Swan's Running Club Legends race series.
"Bermuda, for me, is home when it comes to running," said Mbelenzi, who now lives in Nova Scotia, Canada. "I come from Kenya, but I've never run in Kenya.
"The local running community know me, and the fans are passionate about running. They know running so much they become your coach when you're out on the course.
"I've heard them shout, 'Dennis, relax your shoulders! Dennis, run your race!' I'm looking forward to running again in Bermuda and interacting with the fans."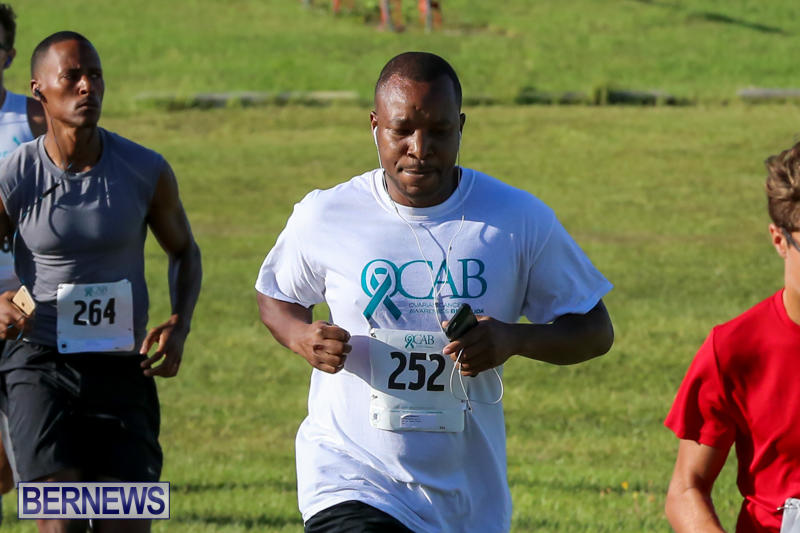 The 41-year-old competed in the Front Street Mile and Half-Marathon in 2019, finishing third in both races, but has shifted his focus to marathons since moving to Canada, where he has enjoyed some impressive displays.
In 2021, he won the Scotiabank Blue Nose Marathon and the Prince Edward Island Marathon, setting a new course record [2:30:23], and finished second in the Fredericton Marathon.
Last year, he set a new personal best at the Boston Marathon, placing second in the 40-45 age category and fifth in his age division at the Chicago Marathon in 2:26:24.
"When you start taking the marathon seriously, with the proximity of the other two races [the Front Street Mile on Friday and 10K and Saturday], you cannot do the other races," he said. "I want to be fresh for the Full Marathon.
"The new course from Somerset to Hamilton will be tough, especially the first half. Firstly, I want to win, and if things go well, I want a course record. Achieving a personal best is my third goal, which will be quite difficult."
Mbelenzi will also return to the island for the Bermuda Half Marathon Derby in May, having been disappointed with his performance last year, finishing second in 1:13:29, 33 seconds behind perennial favourite Chris Estwanik.
"I expected Chris Estwanik to win," Mbelenzi said. "However, I expected to be closer to him than I was. I wasn't happy with how I did.
"I made some strategic mistakes and wasn't fresh, having run the Boston Marathon in April. I'll be back this year, and hopefully, the race will be more competitive."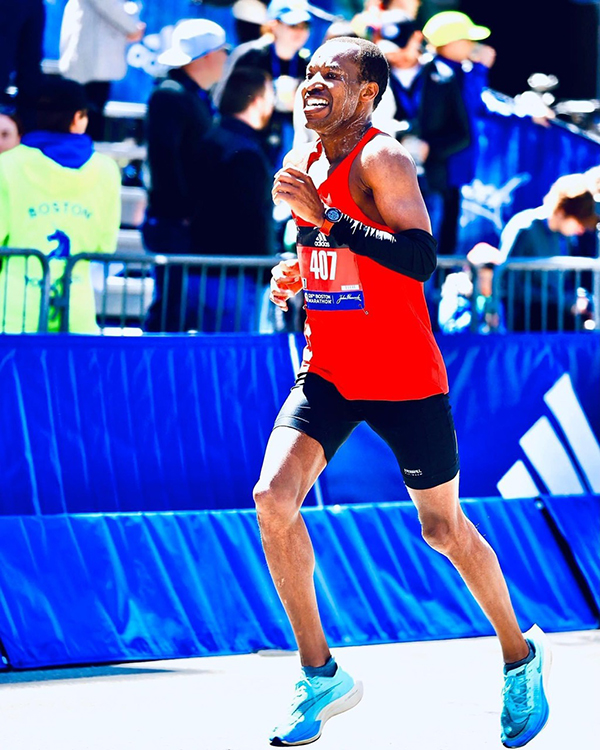 As for his advice for his fellow marathon competitors, Mbelenzi added: "Towards the end of the race, the last 10K, it's going to be hard for everybody. You'll be going through hell!
"However bad you're feeling – well, that's how everybody else will feel, so don't quit!
"Remember, don't start too quick, be patient early on, and most importantly, put in everything you've got!"
Mbelenzi has not always been the svelte-like figure he is today. In 2013, he weighed 220Ib and knew he had to make drastic lifestyle changes.
Three years later, after shedding the pounds, he decided to compete in his first competitive race and has never looked back.
"It's insane how far I've come," he added. "The reason I started exercising was simply to lose weight. I had no intention of running; I was doing cardio in the gym.
"I eventually started running outside and learning more about how to be healthy and fit through running.
"I don't have any talent for running. If I did, it would be a lot easier! I've got to this point purely through hard work. Hard work beats talent."

Read More About