[Written by Stephen Wright]
Former island resident Dennis Mbelenzi achieved his objective of winning the PwC Bermuda Marathon today [Jan 15] while Stephanie Hodge claimed the female title.
The Kenyan, who lived on the island from 2007 to 2019, completed the two 13.1-mile loops in 2hr 29min 55sec.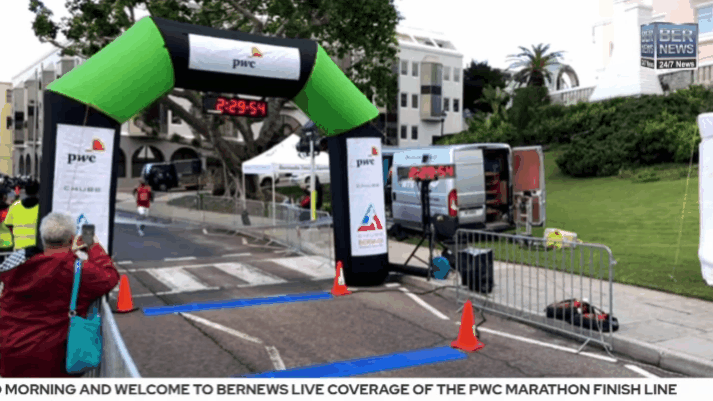 It was the Canadian resident's first outing in the Bermuda Marathon, having finished third in the Front Street Mile and Half Marathon in 2019.
American Bryan Morseman, who won the race in 2020 when previously held, came second in 2:37:03, and Wojciech Kopec, of Poland, placed third in 2:43:08.
Canadian Stephanie Hodge was the first female finisher, crossing the line in 3:29:12 to come ninth overall.
Faith Geraghty, of England, finished second in 3:36:04, and Giselle Yeung rounded out the top three in 3:42:54.
We will have additional coverage of the race later on and in the meantime, view three hours of live video replay of this morning's race and presentation here, and all our coverage of the Chubb Bermuda Triangle Challenge here.

Read More About