The Masterworks Museum encourages the public to attend the opening of Chasing the Light, featuring works by Eli Cedrone, which will take place on Friday [Jan 13] in the Rick Faries Gallery.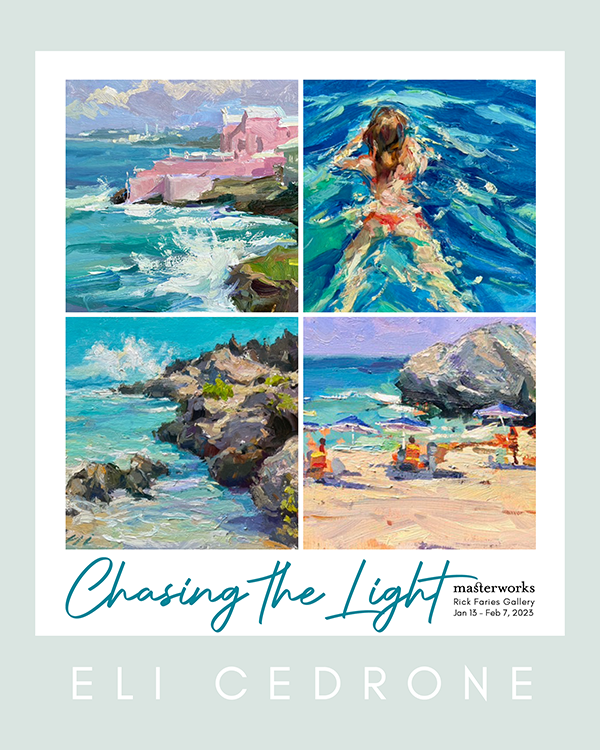 A spokesperson said, "Eli Cedrone is a graduate of the School of Art & Design at Suffolk University, Boston. In the summer of 1983 she studied in Florence, Italy which provided an Academic foundation [meaning, a style of painting and sculpture produced under the influence of European academies of art].
"Cedrone also attended the Museum of Fine Arts School and the Academy of Figurative Art Boston. An enormous influence on her work began with an introduction to the Alla Prima method of painting with Richard Schmid, who is considered one of the greatest American realist painters. Chasing the Light showcases the beauty and skill of Cedrone's 'Plein Air' painting."
She said, "When I paint, all of my senses are involved but learning to "see" is a skill one must develop. Painting en plein air [a French term meaning "in open air"] requires stamina and discipline. It forces us to leave the comfort of the studio and to observe the natural world first hand.
"For me the grand tradition of painting outdoors began with my exposure to the art colonies of Provincetown and Cape Ann, MA. The immediacy of painting from nature is inspiring but the idea must be firmly planted in my mind. I often write down what the painting is about and make small, value studies [the breaking down of subject matter into a series of different tones].
"More complex ideas require a lot of sketches and evolve over time. My idea is based on the vision of what's before me or the mood I'm trying to create. The flow of light through a room, abstract shapes, texture, and paint handling all come into play. Painting is a process of discovery and decision making where disparate elements pull together until the image is clearly expressed."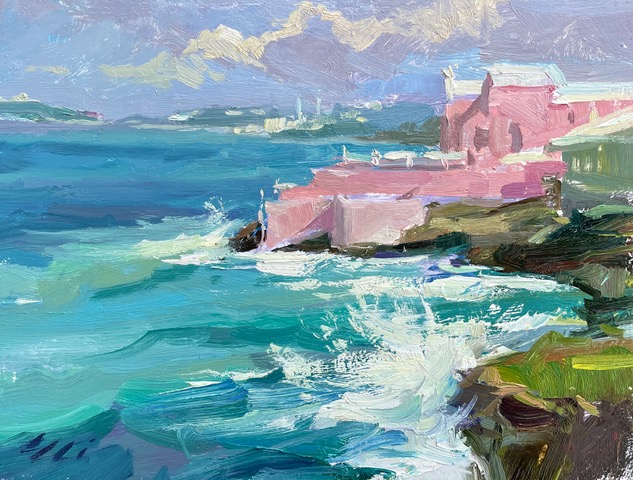 "From vivid seascapes to studies of fishermen at work, and familiar feeling backyards, the works in this exhibition bring a sense of ease and comfort, while capturing the beauty found across the island," a spokesperson for the Museum said.
"Eli's work is a vibrant start to the 2023 series of exhibitions in the Rick Faries Gallery. She has captured many familiar viewpoints, and familiar places, that I think we all share varied memories within. This show is a great reminder of the joy of living on the island, often found in the environment around us."
Chasing the Light opens on Friday, January 13 from 5:30 to 7.00pm, and will be on view until February 7. The Masterworks Museum is open Monday through Saturday, 10.00am to 4.00pm.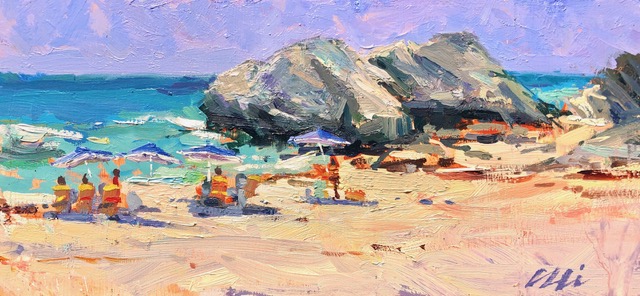 Read More About
Category: All, Entertainment, News