An exhibit titled 'More Than Words' by artist Sara Dayton is currently showing at the Bermuda Society of Arts.
Arriving to Bermuda late 2019 as a dental hygienist, Ms. Dayton began exploring the island and immersing herself in the beauty and beat of the island, capturing thousands of videos and photos along the way. Shortly thereafter, Covid emerged and she, along with many others, found herself isolated on her own. This period presented a wrinkle in time for personal introspection and self-reflection.
Surrounded by and immersed in the arts as a child, her father a portraitist, perhaps it was an inevitable rekindling of her creative side. She graciously attributes much of this to Bermuda's breathtaking 360 degree ocean front backdrop, which is an endless source of inspiration and adoration.
Ms. Dayton said, "My art practice has quickly become one of the most fulfilling turns of my life, it feels like the truest expression of myself. I cannot imagine my life going forward without it.
"Now that the proverbial lid is off, I won't stop. To say it's a passion would be an understatement. Finding the means by which you can express yourself and share what's in your mind's eye, is one of life's gifts to be treasured. A feeling of true fulfillment and self-expression.
"I love working with epoxy resin, as it can be manipulated in so many ways; the entire process is intriguing. Using a heat gun, open flame, and time, I work the resin and incorporate crushed glass, quartz and various other mediums such as liquid gold, mica pigments, metallics, and acrylic paints. I love to create pieces with depth, reflective areas, texture, and visual interest through layering and playing with colors.
"This 30 piece collection, titled 'More Than Words', is a labour of love, boasting colorful, tastefully vibrant, and elevated fine art pieces. Their true beauty is best appreciated in areas of direct lighting, natural or artificial, showing their intended depth and unique nature.
"This collection is in loving memory of my dad, who passed unexpectedly years ago. In honour of his life's work and dedication to the arts and also to finally make peace with and bring healing to the many words left unsaid. He would be so thrilled to see this.
"Rumi said, 'Your wound is the place where the light enters you.' To which my blank canvas replied, 'Show me."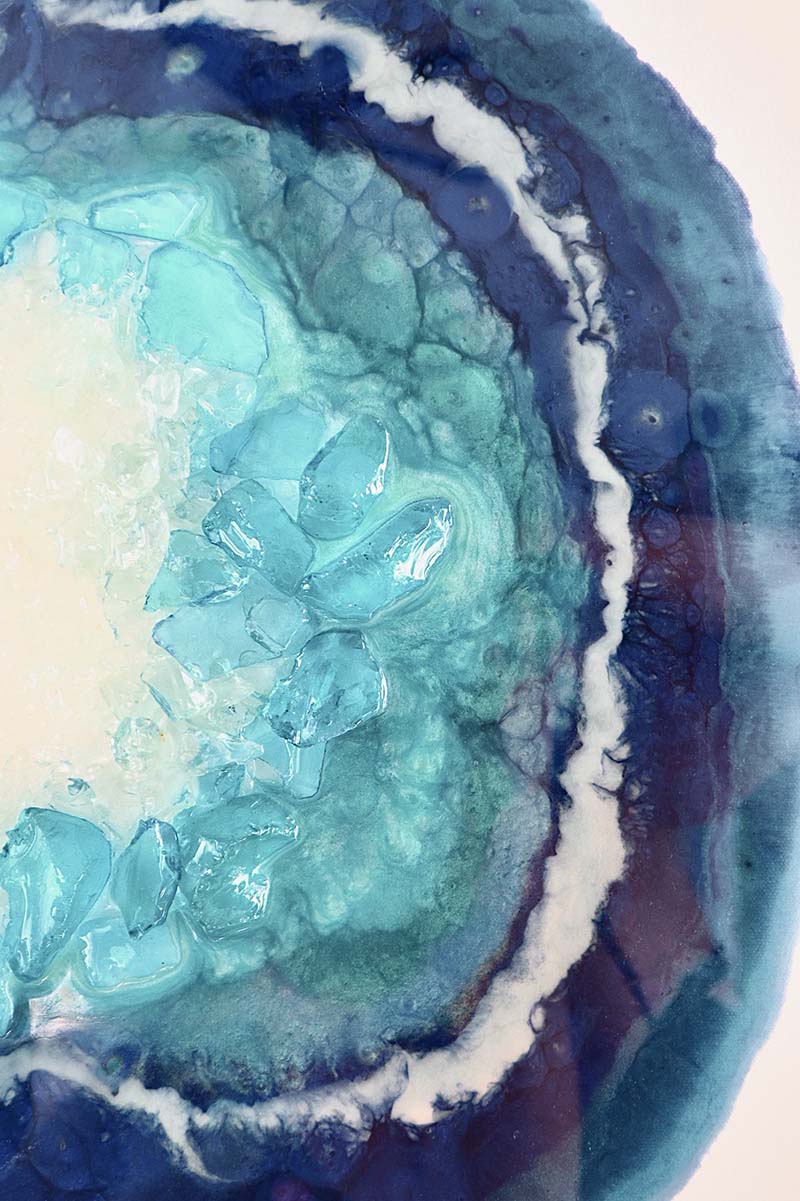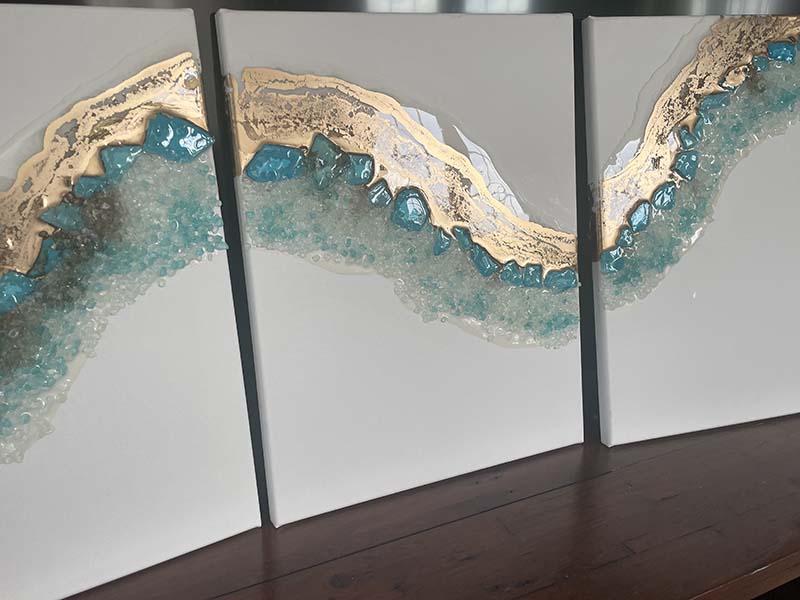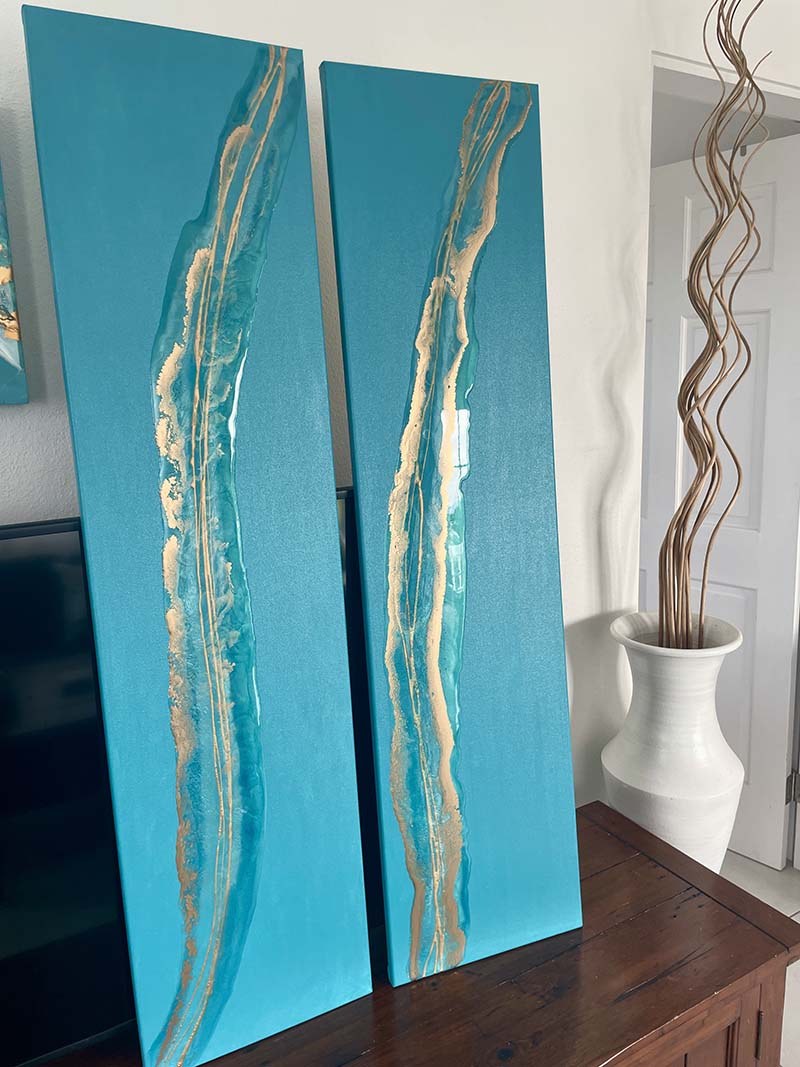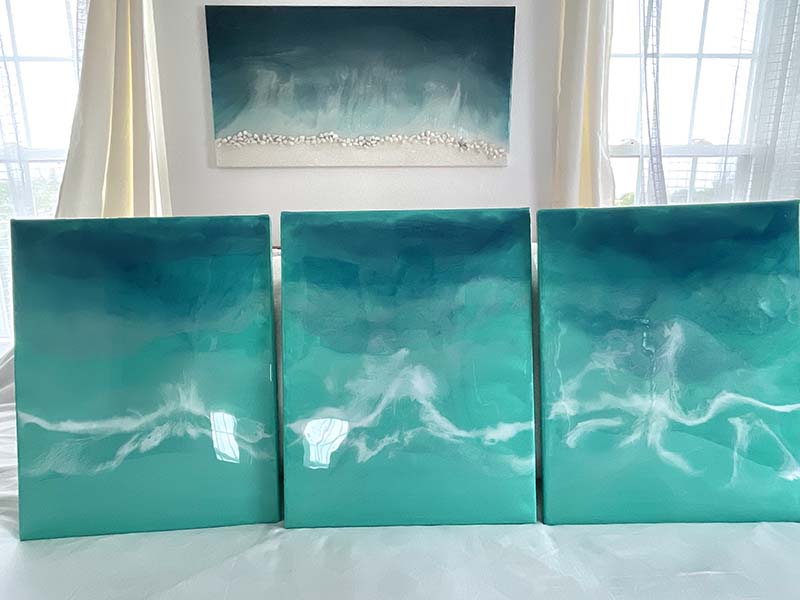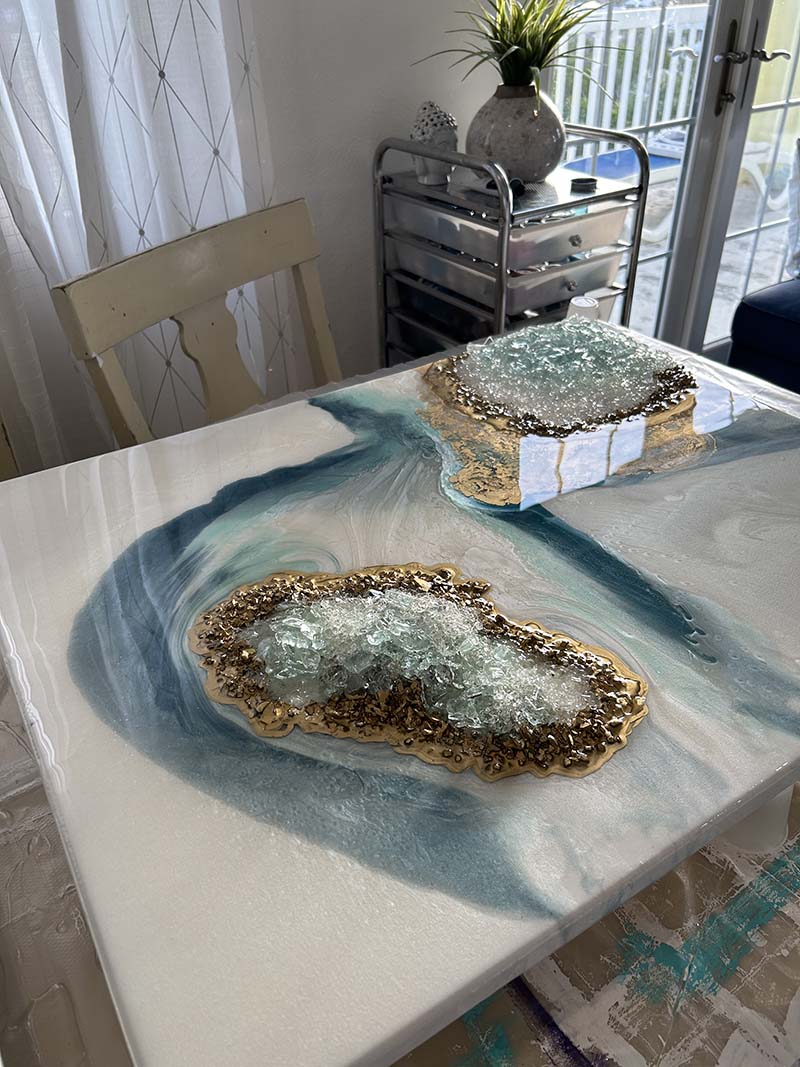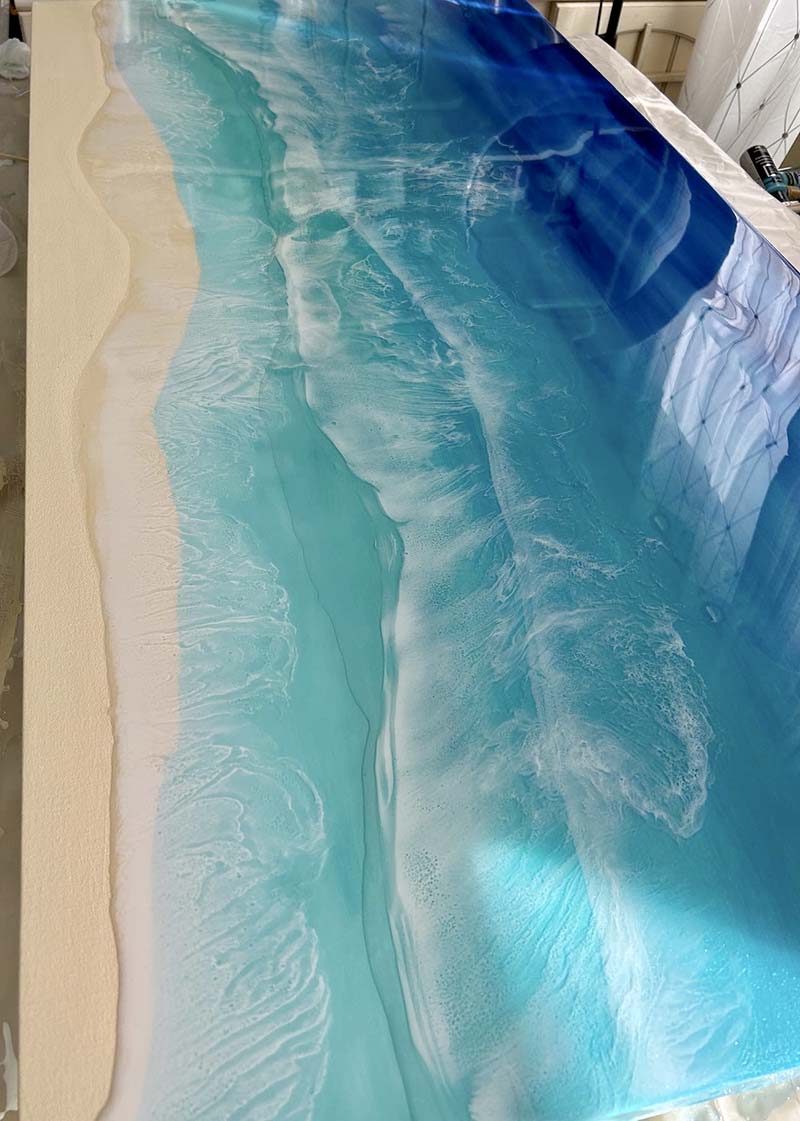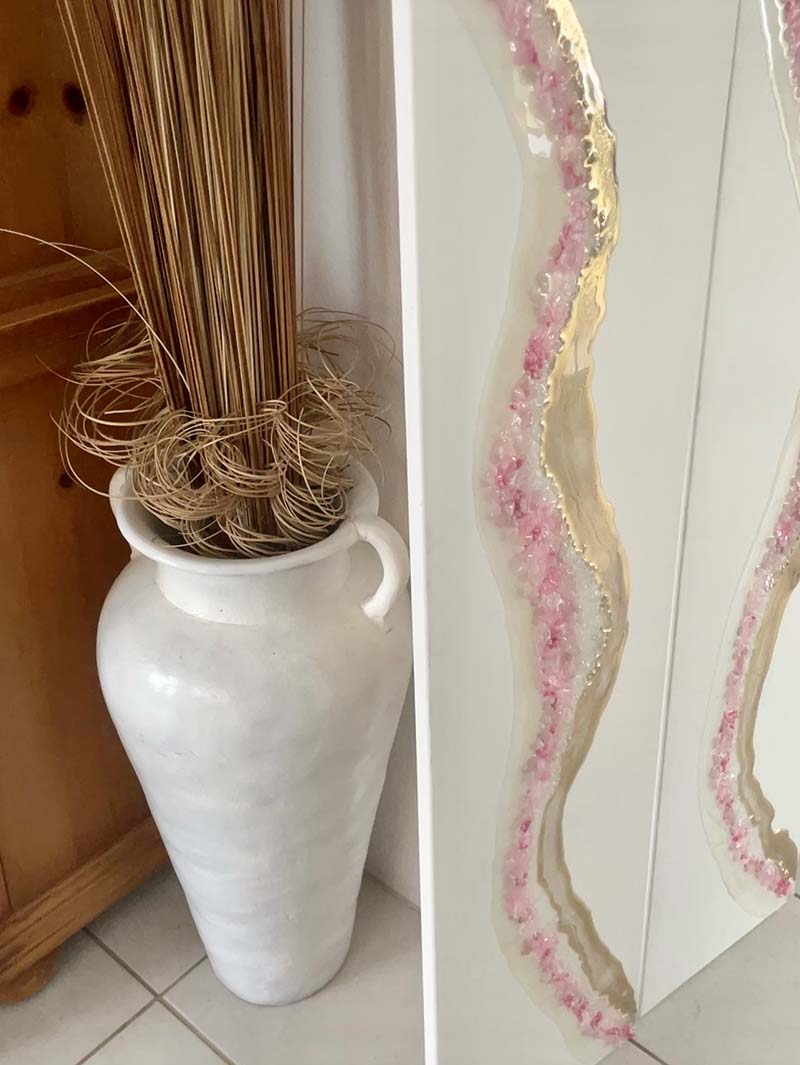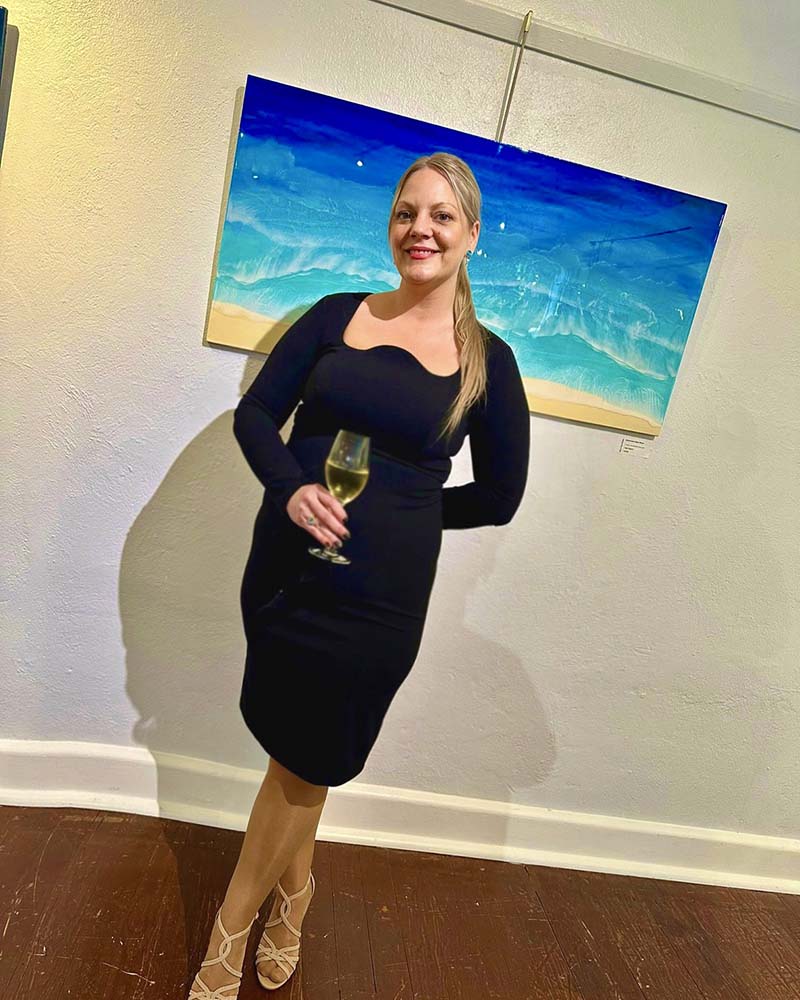 Read More About
Category: All, Art, Entertainment, News, Photos