Dive into this unique virtual gallery celebrating Valentine's Day, with the 'Love Underwater' theme featuring digitally created roses, hearts, and ocean life with touches of Bermuda, creating a sea of romance suitable for an island where the ocean surrounds us.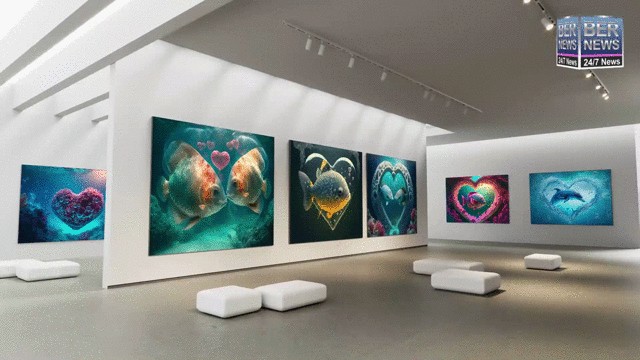 This marks the eighth in a series of 'Virtual Art Shows' by Bernews; you can view the first one here which showcases submissions to the Dr. Reg Grundy Annual Youth Photography Competition, the second one here, which celebrated Valentine's Day with unique Bermuda-themed graphics, the third one here which features flowers from across the island.
The fourth one features the 2022 SailGP event in Bermuda,the fifth one features artistic renditions of the island's iconic Gombeys, the sixth one here which features the many boats that navigate Bermuda's waters, and the seventh one showcases the beauty of Bermuda's wetlands.
Read More About
Category: All, Entertainment, News, Videos