Butterfield's 2023 Summer Internship Programme is now open to applications, with the company saying the "paid ten-week programme will see interns gain hands-on experience in the financial services industry and work alongside seasoned professionals in their fields."
A Butterfield spokesperson said, "During their time, they will undergo formal training, contribute to important projects and enjoy a close mentoring relationship.
"This is a wonderful opportunity for young Bermudians to build their CV, gain life skills and explore a career in finance. Our interns are part of the team and the programme aims to help prepare them for future employment. We encourage eligible candidates to apply and look forward to welcoming the next generation of local talent this summer."
"Applicants should be enrolled in university or college with an interest in financial services. The application deadline is Monday, 20 March. Find out more at www.butterfieldgroup.com/careers/search-and-apply.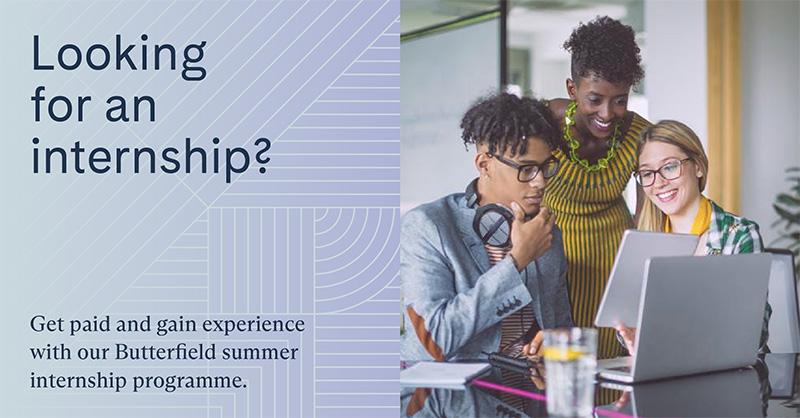 Read More About