The second annual Jason & Gary Memorial 6-A-Side Cricket Tournament will take place next month, with the event held in memory of two accomplished sportsmen and master craftsmen, and serving to raise money to support a scholarship fund.
A spokesperson said, "The 2nd annual cricket tournament is scheduled for Saturday and Sunday April 22nd and 23rd, 2023. With the success of the first tournament and the gratitude shown by the initial recipients, our aim with continuing the cricket tournament is to continue our fundraising efforts so that we may support additional young men interested in pursuing technical education.
"The initial cricket tournament was a great success, hence the decision to host this the second over a two day period enabling additional teams to participate in the tournament.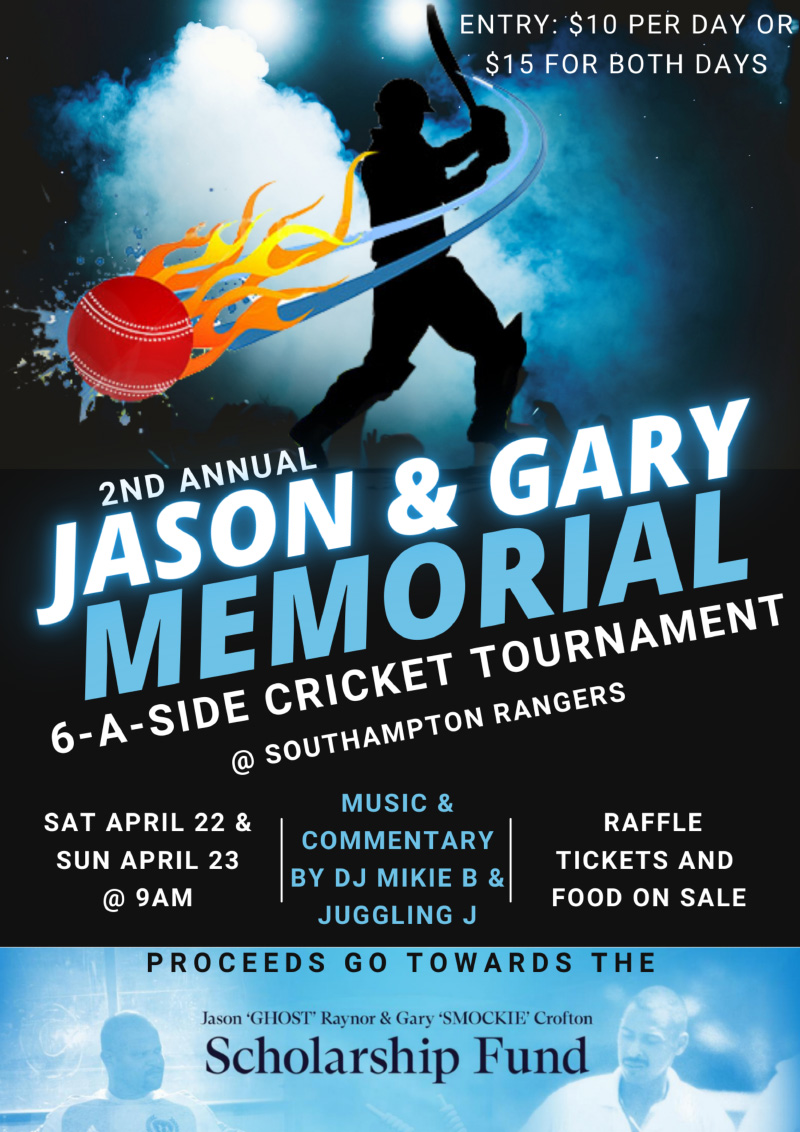 "Jason Raynor and Gary Crofton for which the scholarship was established and named on behalf of, were both accomplished sportsmen and master craftsmen in their respective trades of Masonry and Electrician. The committees' desire is to keep the memory of both men alive by supporting young men in our community who have an interest in pursuing a career in Trades, more specifically in the field of electrician, masonry and plumbing.
"It is our hope that what we are doing will continue impacting the community positively by providing continued support to young men who may not otherwise have the opportunity to attend an institution of higher learning. As we learned during the first presentation, the men presented were either unable to afford their course of study and therefore delayed enrollment, work multiple jobs to pay for their studies or were simply grateful to have the added financial support the award offered.
"Our goal is to continue supporting young men who want to achieve their goal of higher education, becoming skilled tradesmen who will in turn have a positive impact in their community."
The event poster follows below [PDF here]:

Read More About