[Written by Stephen Wright]
Jediah Cumbermack will compete in the final leg of the seven-race Chuckwalla Motorcycle Racing Association [CMVA] series in Desert Centre, California, this weekend [April 15 and 16].
It will be the Bermudian's second international meet of the year, having made his debut in the fifth round of the series in February, winning the amateur class and finishing third in the amateur/expert class.
All races are at the Chuckwalla Valley Raceway, which is considered the premier course in Southern California.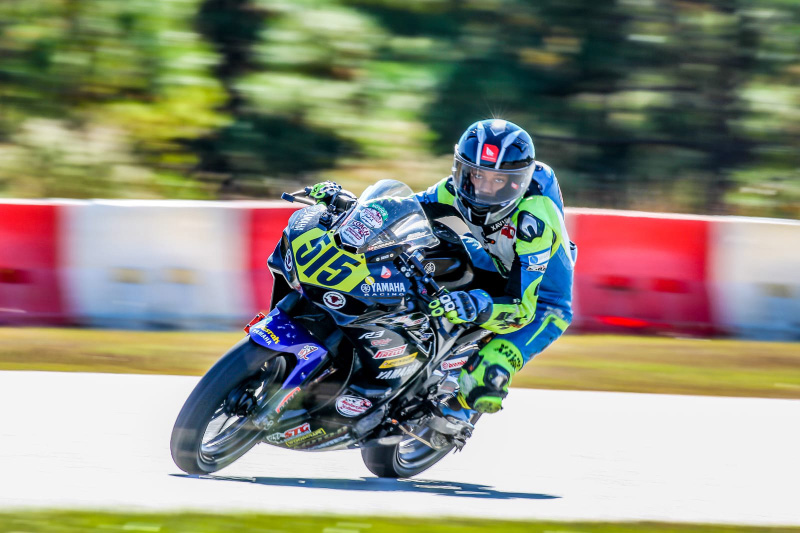 The 16-year-old, who spent a week sharpening his skills at the JP43 Training Camp in Buena Park, California, in February, told Bernews: "My expectations are really high for this round because [in the fifth round], I adapted fast to the track and got a few podiums and had some amazing training from the JP4S Training Camp.
"I'm really going to try my best, focus, put my head down and ride like me."
Cumbermack, who will ride a Kawasaki Ninja 400 motorcycle, competed in several North American Talent Cup races last year against some of the best young riders from the United States, Canada and Mexico.
Aries Sports Centre, Butterfield and Vallis, Feasale, Bison and Kalm Salon Lock Gems are Cumbermack's sponsors.

Read More About