[Written by Stephen Wright]
Bermuda motorcycle racer Jediah Cumbermack hopes for a swift recovery after breaking his wrist during a recent MotoAmerica Junior Cup race in Minnesota.
The 17-year-old sustained the injury in the sixth leg of the nine-race series at the Brainerd International Raceway.
Cumbermack, representing Texas-based team A.I.R Onze Moto Racing, finished fifteenth in the opening race before crashing out early in the second.
"My wrist is in a cast right now," Cumbermack told Bernews. "I've been told it will take about two weeks to heal."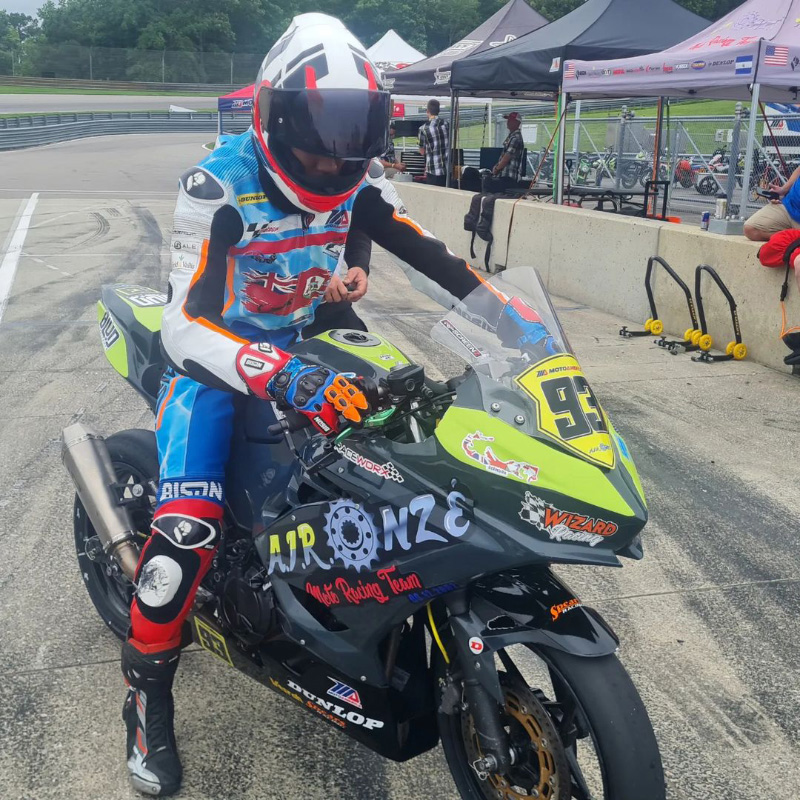 Cumbermack said he is eyeing the series finale at New Jersey Motorsports Park from September 22 to 24 to make his comeback.
"I really want to get one more MotoAmerica Junior Cup race in before the end of the year," he added.
"I'd like to thank my team for providing me another opportunity to compete in MotoAmerica and my support system, including my sponsors, friends and family."
Last year, Cumbermack participated in the North American Talent Cup against some of the best young riders from the United States, Canada and Mexico.
He is sponsored by Aries Sports Centre, Butterfield and Vallis, Bison, Kalm Locks Gems, Edgewood Pediatrics, Feasalé, and Vortex Racing sponsor. Anyone interested in sponsoring Cumbermack, email jcykracing@gmail.com.

Read More About