[Written by Stephen Wright]
Bermuda motorcycle racer Jediah Cumbermack will test himself against overseas competition in the MotoAmerica Junior Cup at the Brainerd International Raceway in Minnesota this weekend.
The 17-year-old, representing Texas-based team A.I.R Onze Moto Racing, debuted in the competition at the Barber Motorsports Park in Birmingham, Alabama, in May.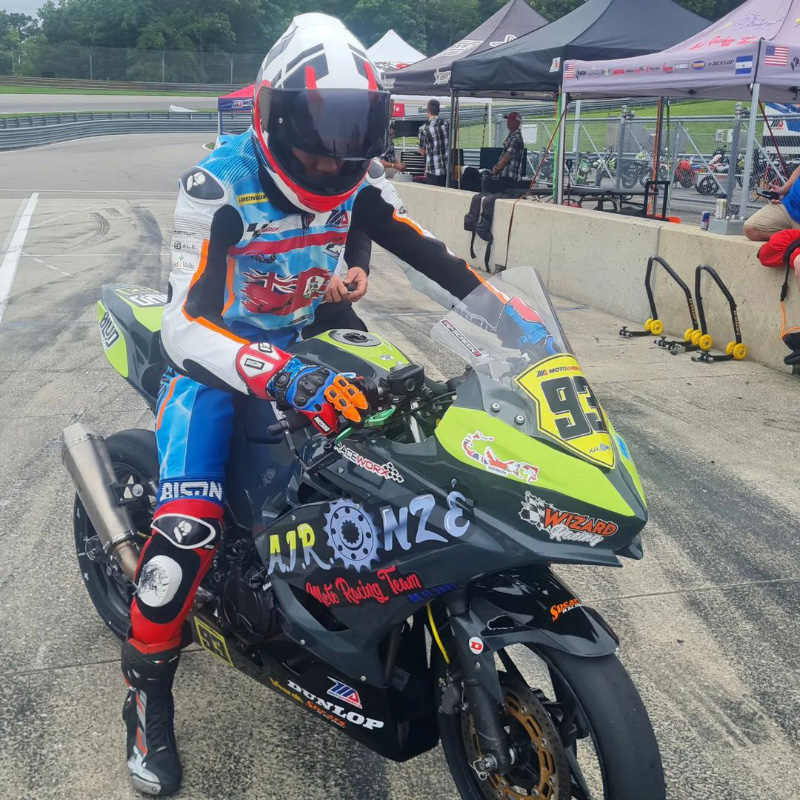 Cumbermack, who will compete in the sixth leg of the series in Minnesota, raced in two of the seven legs of the Chuckwalla Motorcycle Racing Association series in Desert Centre, California, earlier this year.
Last year, he participated in the North American Talent Cup against some of the best young riders from the United States, Canada and Mexico.
Aries Sports Centre, Butterfield and Vallis, Bison, Kalm Locks Gems, Edgewood Pediatrics, Feasalé, and Vortex Racing sponsor Cumbermack.
Anyone interested in sponsoring Cumbermack, click here or email jcykracing@gmail.com.

Read More About