Bermuda's Trey Mallory and his partner Drew Broadstreet of UNC Wilmington have been named the Colonial Athletic Association's Men's Tennis Doubles Team of the Week.
Broadstreet and Mallory split a pair of matches last week as UNC Wilmington earned a 4-2 road victory at East Tennessee State before dropping a 4-0 decision at No. 18 Florida State.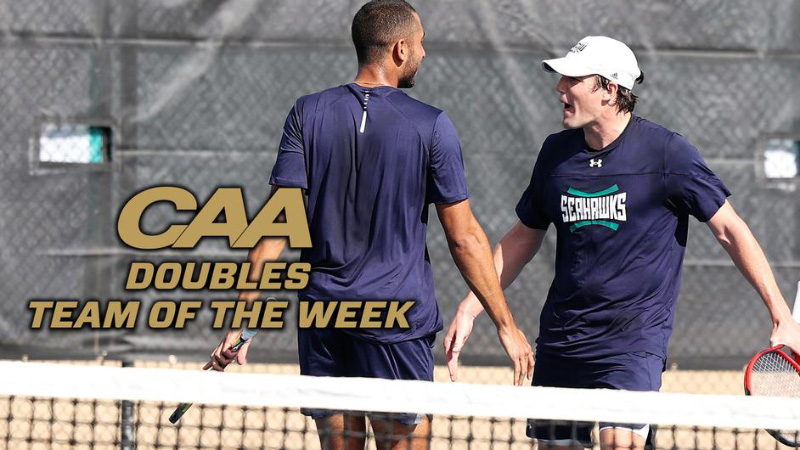 Broadstreet and Mallory registered a 6-3 victory over ETSU's Peter Kalocsai and Adam Nagoudi to help UNC Wilmington earn the critical doubles point in Johnson City. Against the nationally ranked Seminoles in Tallahassee, Broadstreet and Mallory lost to FSU's Alex Bulte and Loris Pourroy, 6-3.
"We're very proud of the CAA's recognition of Drew and Trey," said UNCW Head Coach Mait DuBois. "Drew was away for a long period of time with an injury and he deserves a lot of credit for getting himself back and playing at a high level. Trey has been a real rock for us. It's outstanding for them to be honored by the conference for their hard work."

Read More About