The Berkeley Institute Graduating Class of 2023 is hosting a Family Feud Family Games Night: Students vs Teachers, on Thursday [June 1].
A spokesperson said, "Teams will compete, Family Feud style in this exciting fundraiser, organized by outgoing S4 student, Vanessa Daley [Class of 2023]."
"During advisory, we were having a general discussion about Bermuda. One of my classmates asked-what do you think is the most common last name in Bermuda. It sort of snowballed from there;" shares Ms. Daley, writing on the board the names and how many people agreed, adding other questions. A friend suggested that we do this during advisory. Knowing that graduation was coming, I thought it would be better to earn some funds to support our graduation. And the Family Feud fundraiser was born. It will be a teacher vs student event, 2 teams of each, and audience participation."
The spokesperson said, "Doors open at 5:30pm with food and refreshments being offered. The show will begin at 6pm. Teams will be asked to guess how many provided the same answer to a several general knowledge question. The initial survey of questions were completely locally. The first team to 100 will win! During the intermission, the audience will have the opportunity to play and win prizes.
"Tickets are available at The Berkeley school office for $15."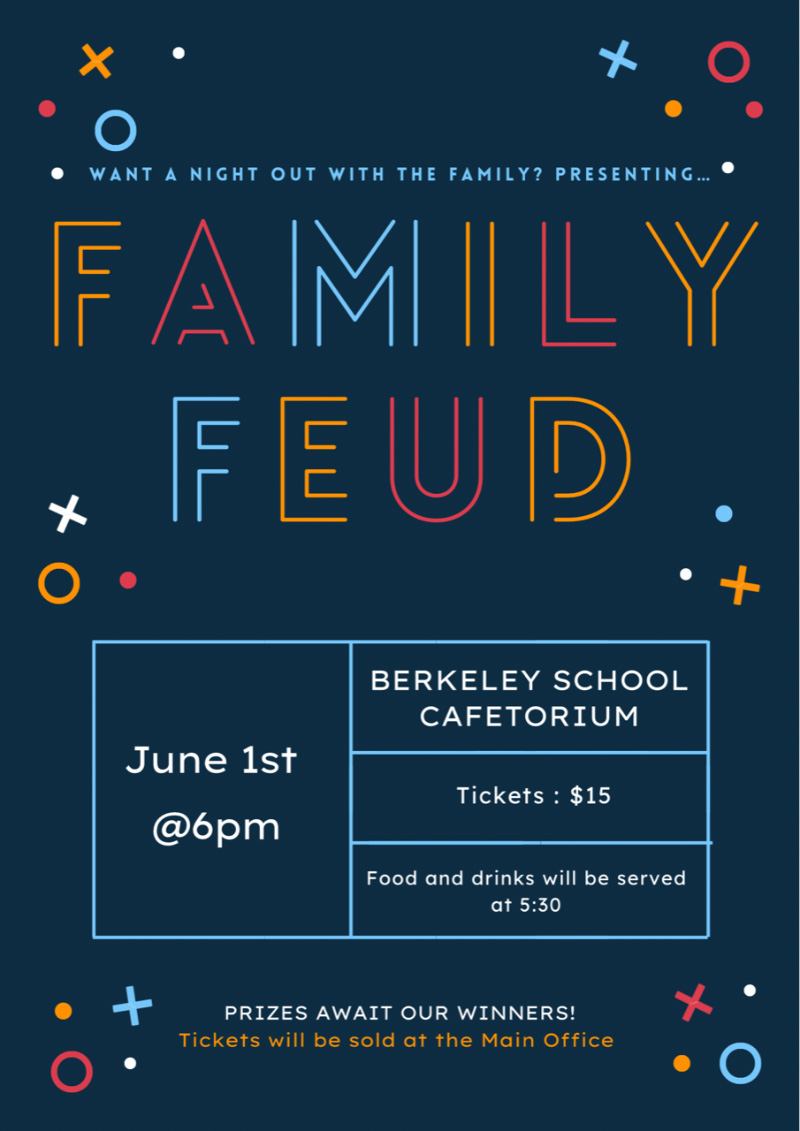 Read More About
Category: All, Entertainment