[Written by Stephen Wright]
A dozen of Bermuda's top young sailors will race from White's Island to Dockyard as part of the Convex End-to-End tomorrow [May 6].
Six sailors from the Royal Hamilton Amateur Dinghy Club and six from the Royal Bermuda Yacht Club have entered the event, scheduled to start between noon and 1 pm.
The competitors, who are all aged under 15, will sail singlehanded Optimist Pram dinghies.
With participants expecting to encounter upwind conditions, the race will take around three hours.
Dede Cooper, the Bermuda Optimist Dinghy Association secretary, said she is delighted some of the island's young sailors will support the ever-popular event while improving their technical skills.
"We are a charity, and it's nice to support another charity," Cooper told Bernews. "We all have to do our part. It's lovely to be able to support Bermuda's major fundraiser by getting our kids out on the water.
"We'd love to see our kids doing the End-to-End every year. It's a great alternative for those who train at one of the local sailing clubs and don't want to walk, run or cycle."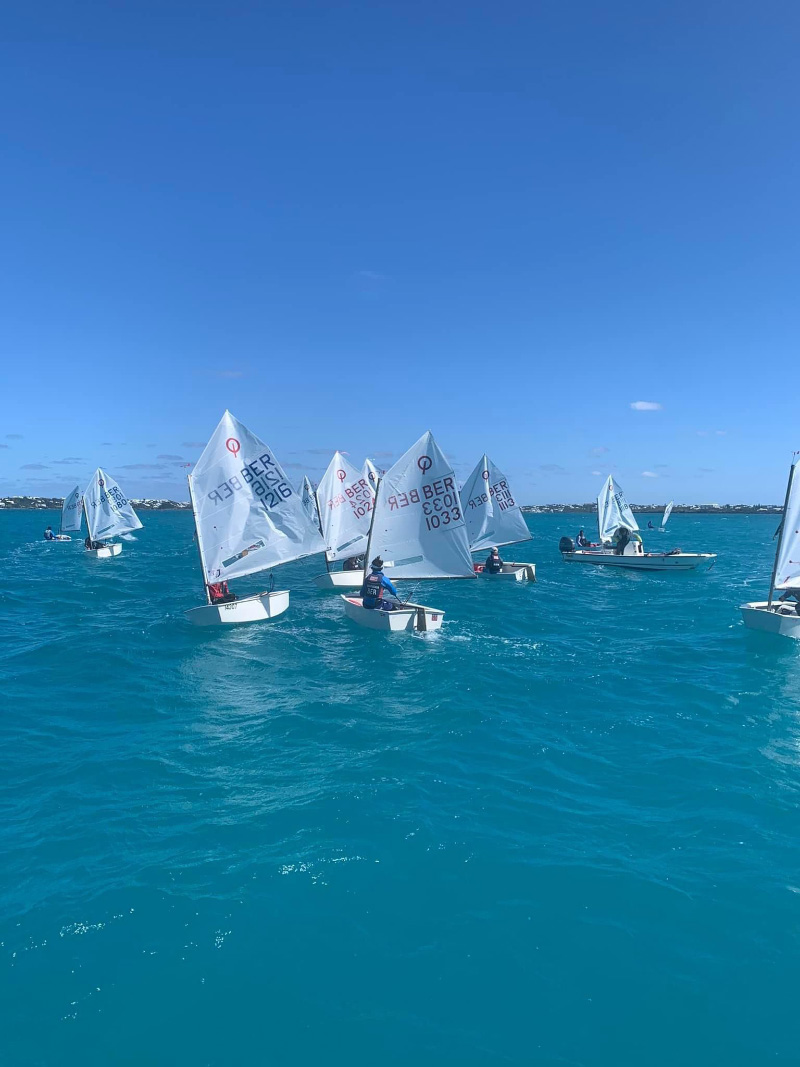 The Full End-to-End starts at 7 am in St George's. The 14-mile Middle-to-End starts at 10.30 am at Point Pleasant Park in Hamilton, next to the Point House building.
Meanwhile, the Fun Walk and Cycle, sponsored by Athene, takes place at 2 pm, starting at Beacon Hill in Somerset.
The cycling events start at 7 am [ETETE cyclists] and 9 am [ETE cyclists] at Dockyard.
The pilot gig rowers race [the Bermuda Pilot Gig Rowing Association] starts at St George's, at 7 am, while the rowers [Bermuda Rowing Association] race starts at White's Island at 10.30 am.
Proceeds will go towards the Bermuda Zoological Society, Gina Spence Productions, The Eliza DoLittle Society, the Skills Development Programme, and Vision Bermuda.
Anyone interested in signing up or finding out more information, click here.

Read More About