[Written by Stephen Wright]
Despite being just 15 years old, Josef Ferreira is already being tipped for "big things" by those inside the Bermudian boxing fraternity.
The CedarBridge Academy student, who first laced up the gloves aged nine, has caught the eye fighting on amateur undercards, impressing with his composure, smooth combinations and slick footwork.
He returns to the ring for Fight Night Champion at The Shed in Dockyard on Saturday [May 27], when he faces Tristan Burgess, of the Bermuda Sanshou Association.
"This will be my fourth official amateur fight, but my first in a few years," Ferreira told Bernews. "I've had four exhibitions. I don't know much about my opponent."
Ferreira was encouraged to take up the "sweet science" by Nathan Dill, the Bermuda Boxing Federation president, who identified the youngster's natural talent at a combat camp.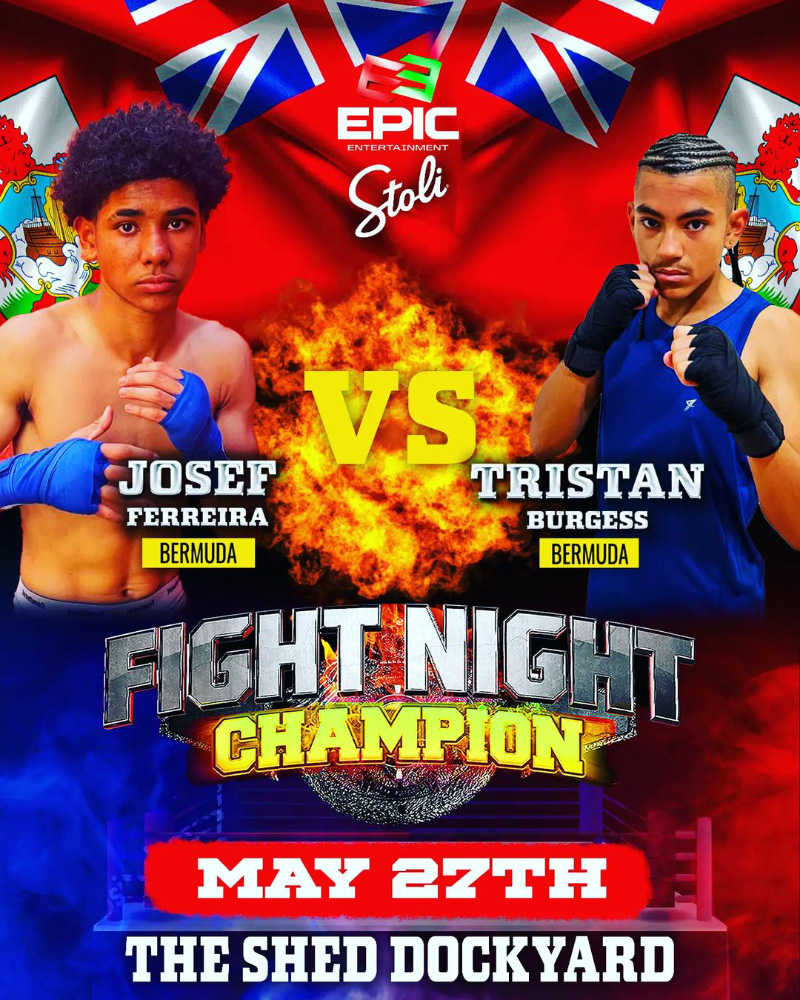 He has since spent countless hours learning his craft at Controversy Gym in Hamilton under the guidance of Leo Richardson, the gym's head coach and larger-than-life figure.
"Leo has influenced my boxing the most," Ferreira said. "He has been my coach and mentor since the start and is like a second father to me.
"I realised my talent for the sport early on and grew to love it when I was about 12.
"I originally played football before being introduced to boxing, but as my love for boxing grew, my focus shifted."
Bermudian boxing has enjoyed a renaissance in the past decade, with Nikki Bascome, Andre Lambe, and Tyler Christopher progressing in the professional ranks and Adrian Roach showing promise as an amateur.
Ferreira said he takes inspiration from their boxing journeys, especially that of Roach, his Controversy Gym stablemate.
"I hope to represent Bermuda in the future and participate in the Olympics before going pro," he added. "I take inspiration from all [the local boxers], but Adrian has given me the most inspiration due to his assistance at Controversy Gym."
Richardson, a former amateur heavyweight, described Ferreira as an "awesome kid" and believes his dedication and appetite for hard work have helped accelerate his development.
"Josef has been very committed and consistent with his training and is doing great in school," Richardson said.
"We've kept him on point, and he will definitely be on the national team, entering overseas youth tournaments to gain more experience. He's my new Adrian Roach, just better!"

Read More About