[Written by Don Burgess]
Kaelyn Kastle, who boasts more than 2.9 million followers on TikTok, returned to Bermuda earlier this month to record her latest video. In an interview with Bernews, Kastle revealed that the song is a remixed version of "Turn Me On" by Kevin Lyttle, with permission from the artist. The reworked track is titled "Turn You On."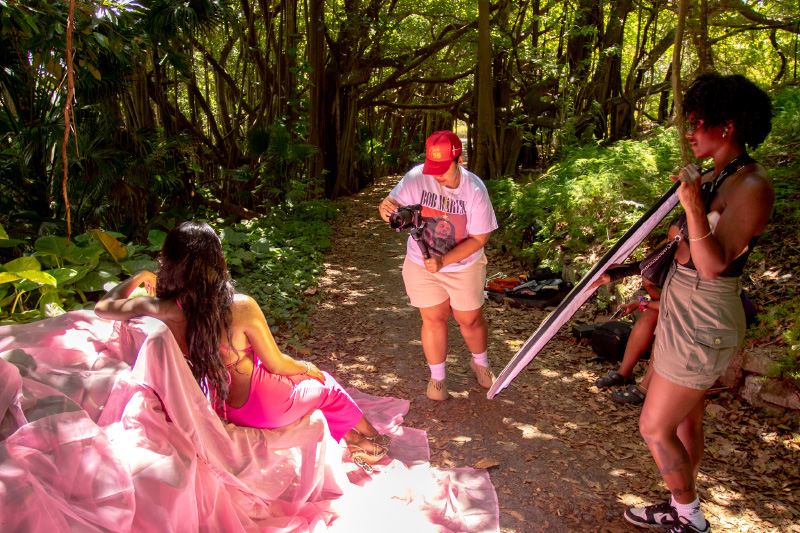 The central theme of the accompanying music video was to capture the essence of Bermuda's culture and showcase Kastle's love for her community. She expressed her desire to highlight the island's picturesque beauty, streets, local establishments like Rangers for a fish sandwich or Woody's for drinks with friends, and the schools and places she frequented during her childhood with her grandparents.
Kastle wanted to exhibit the stunning allure of Bermuda, an appreciation she gained after leaving the island.
She expressed gratitude for the support she received, particularly from Dallas Austin, his team, and his label 21 Mile Films. She also acknowledged Deesa Booth and her team at Bermuda's 21 Mile Films for helping make this a reality.
Kastle emphasized the importance of having young creatives like Booth in Bermuda who understand the industry standards required for the project's execution. She praised the presence of industry-trained professionals who contribute to Bermuda's artistic landscape.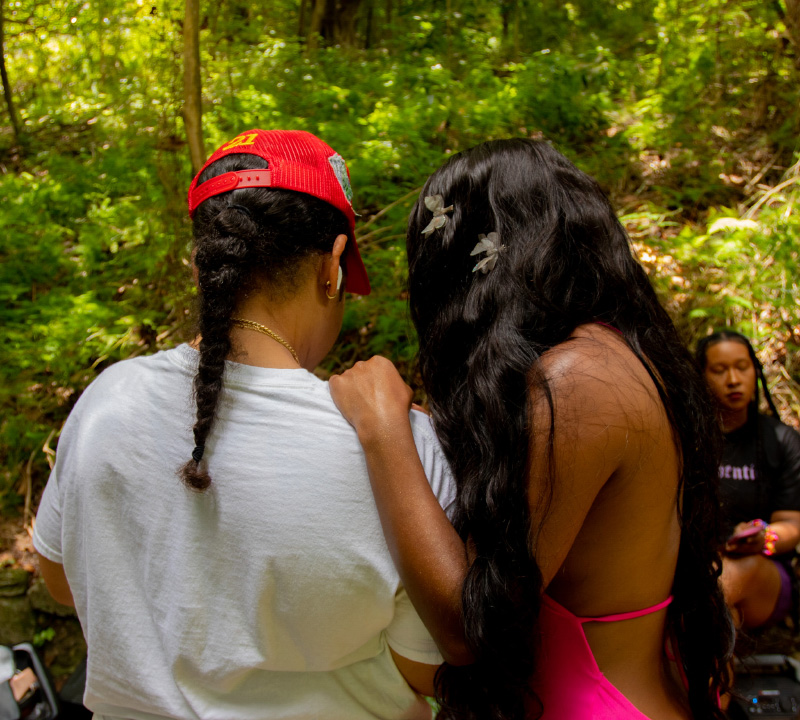 The singer-songwriter's manager flew into the island to ensure the smooth completion of the project. Kastle mentioned Chelsea Warren, owner of Uptimum Body in Bermuda, who played a role in styling the video.
Kastle said, "It's been a real community-based project."
She emphasized the collaborative nature of the project, contrasting it with larger-scale endeavors she has undertaken in the United States, which usually involve teams of 16 to 25 people.
With the support of the talented individuals of the Bermuda community, Kastle expressed her joy in bringing her project to fruition in her island home. She appreciated the opportunity to showcase Bermuda's charm to a broader global audience and the significance of having a local team that meets industry standards.

Read More About
Category: All, Entertainment, Music, News