[Written by Don Burgess]
R&B and soul singer Canjelae's latest single dropped earlier this month. She told Bernews the inspiration behind 'Easy Love' came from a point where I was in a relationship where there was constant conflict. I grew weary and longed for the time when things were way easier. That's when I came up with, 'I just want that easy love, stop making it hard for me.'"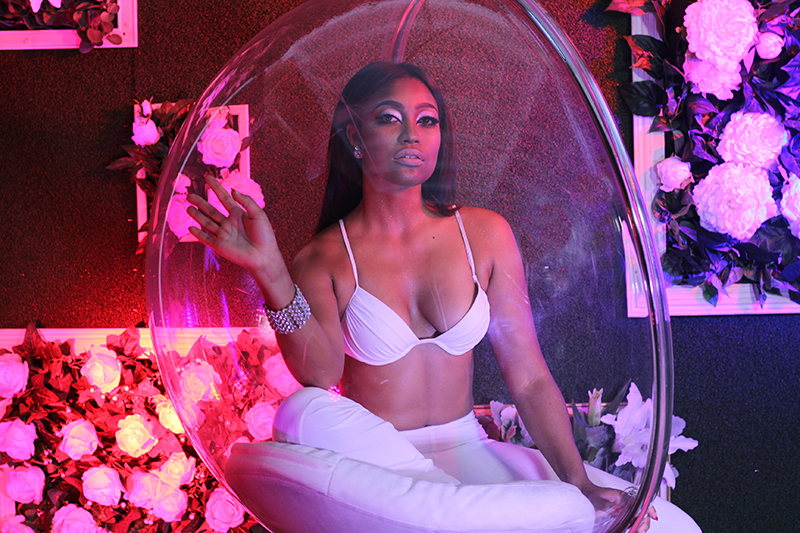 She released the song on July 3, with the goal of getting at least five million streams from Bermuda alone
.While that may sound ambitious, Canjelae calculated that if she could get just 35,000 people on the island behind her, "everyone would have to listen to a song approximately 143 times to get to five million streams. Growing up remembering how much I listened to a song when I loved it or when it first came out, I figured I definitely listened way over 140 times."
"Although my goal is to have as many streams as possible, I wanted the world to see that when we a little island in the sun support our own, that can translate to something just as huge as the support from anywhere else with a bigger population."
The song has already obtained a popularity ranking of nine bars out of 11 on Apple Music. The song is also available on platforms including Amazon Music, and Spotify.
The talented singer said, "Bermuda Spotify is the easiest platform that we have access to because of our geography, so that's the platform I'm aiming to get the five million Bermudian listens on."
Canjelae's previous releases include 'Sum of Us,' one of the more popular songs from The Intent 2: The Come Up motion picture soundtrack, 'Someone Else,' 'Turn Your Lights Down Low,' and 'DripDemeanor.'
Click here to listen to Easy Love.

Read More About
Category: All, Entertainment, Music, News