[First in the Generation Next Youth Movement series]
'We grow up in a world where there is constant competition. The mass media is teaching young people that they have to be a certain way, but I want people to know that they can be themselves. Dream big, never limit yourself.' – Chelsea Warren, CEO, Uptimum Body LLC
There can be no doubt that millennials across the globe are thriving in a number of emerging markets. Millennials don't just represent a powerful consumer demographic; we are the innovators and creators of the future.
23-year-old Bermudian entrepreneur, Chelsea Warren is one of a plethora of young Bermudians who is a shining example of a young person who is focused on growing a successful business.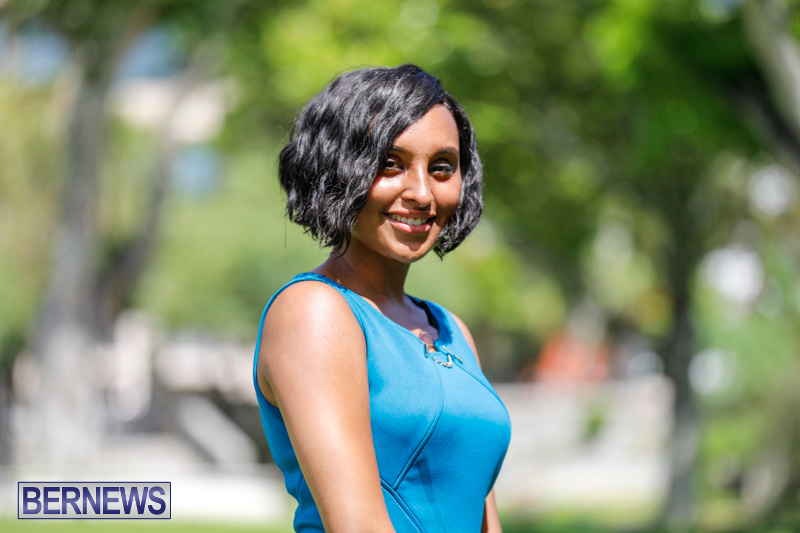 The budding entrepreneur — whose Instagram page, @chelseanizana, boasts nearly 10,000 followers — recently graduated from Oakwood University with a bachelors in accounting and is currently pursuing her MBA at Alabama A & M University.
When not achieving top-class academic results, she can be found engaging in her hobbies which include modelling, photography, and fashion designing.
"My interests include anything that is going to benefit others or bring about a solution to a problem. I enjoy coming up with ideas for change, I have always had an entrepreneurship spirit: I used to sell loquats and birthday cakes around the neighbourhood," said Chelsea.
The 23-year-old Bermudian recently established her first company, Uptimum Body LLC. The ethos of this ladies clothing brand, Chelsea says, was her desire to promote female empowerment and encourage all young women to become better versions of themselves.
"I enjoy making people feel comfortable. My brand has a message—'It's only up from here'. As females we all go through things—I want to encourage women that it's only up from here," she said.
The first fashion line produced by Uptimum Body is called 'The Movement', a lady's gym-wear line with a fashionable twist.
Chelsea said that the line has a '90's flow- inspired by the 'Clair Huxtable' image of a classy, confident woman. You can work-out, go to the grocery store, or put on heels or call it a cute fit.
Chelsea credits her inspiration to her mother, Wendie Warren, who she says has been unwavering in her support.
When asked what advice she had for other young Bermudians who might be thinking about taking the leap to become an entrepreneur, she said, "Being an entrepreneur is ideal in the 2018 market.
"Planning is important but also understand that success takes some trial and error, so be flexibly resilient. Don't rush, take your time. Keep your eye on the market and identify where industries are headed. Follow your dreams no matter what! Discouragement will come, but trust the process, we are all on God's time. You have whatever it takes to be whatever you want. Stay focused and stay motivated."
Learn more about UptimumBody by visiting their Instagram page: @UptimumBodied.

Generation Next, in conjunction with Bernews, is producing a 'Youth Movement' series to spotlight our island's young people who are trailblazing paths not only just here at home but across the globe with their respective talents, innovative ideas, fresh energy and vision. If you would like to recommend a young person to be featured, please contact generationnextbermuda@gmail.com. The Youth of Today, Leaders of Tomorrow, Generation Next!
Read More About