Bermudian recording artist Kaelyn Kastle has been featured in a CNN article and video about young Black influencers in Atlanta.
Kastle has joined nine other young creators at the "Collab Crib", which CNN describes as "one of the nation's only content houses for all-Black influencers."
CNN reports, "Kastle, the self-described house mom, floats around calling out orders. An aspiring pop star, she sometimes breaks into song, her voice echoing through the sparsely furnished mansion.
Graphic courtesy of CNN: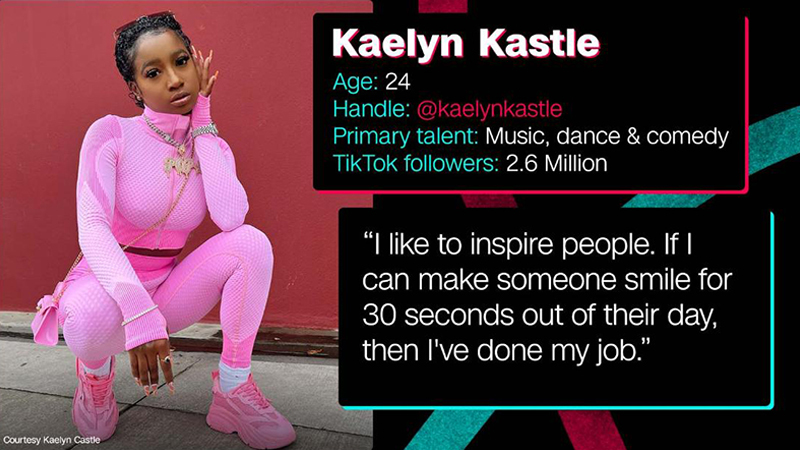 "We love having fun together," Kastle says, adding that they keep their pranks indoors to avoid bothering the neighbors. But sharing one house day after day has its challenges. Like privacy and dating.
"Relationships are definitely not the easiest, the group can be very opinionated when it comes to having a partner around."
Video courtesy of CNN
"Which isn't a bad thing, because sometimes the people that try to come into our lives are there for the wrong reasons. I do think we all have had to learn to respect each other's personal lives."
Kastle has around 3 million followers across social media platforms; a summary of her followers — she likely has far more as this is from December 2021 when she joined Bernews for a BNV – is below.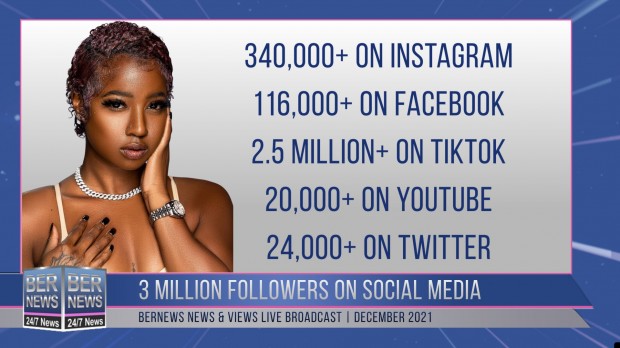 CNN report, "Combined they have some 30 million followers across Instagram, Facebook, TikTok and YouTube. Together they hustle to create videos, expand their fan bases and stand out in the crowded influencer market. And they're earning money and building careers, one video at a time.
"The Crib's members hope to leverage their growing fame to break into TV, movies and music. They want to be dancers, pop stars, comedians and rappers. Some have secured brand deals and plan to start their own product lines. Others have invested in voice coaches and acting classes."
"We have a strategy, and that strategy is to work 100 times harder than everyone else," says Keith Dorsey, the Collab Crib's manager.
Click here to read the full story on CNN.

Read More About
Category: All, Entertainment, Music, News, Videos