[Written by Mikaela Ian Pearman]
In the summertime, there is nothing more relaxing than dining on a gorgeous terrace with ocean views, sipping your favourite cold beverage.
And that's exactly what I got to do this past Sunday at Hamilton Princess. The iconic hotel has opened its brand-new Crown and Anchor Terrace for daily dining and Sunday brunch.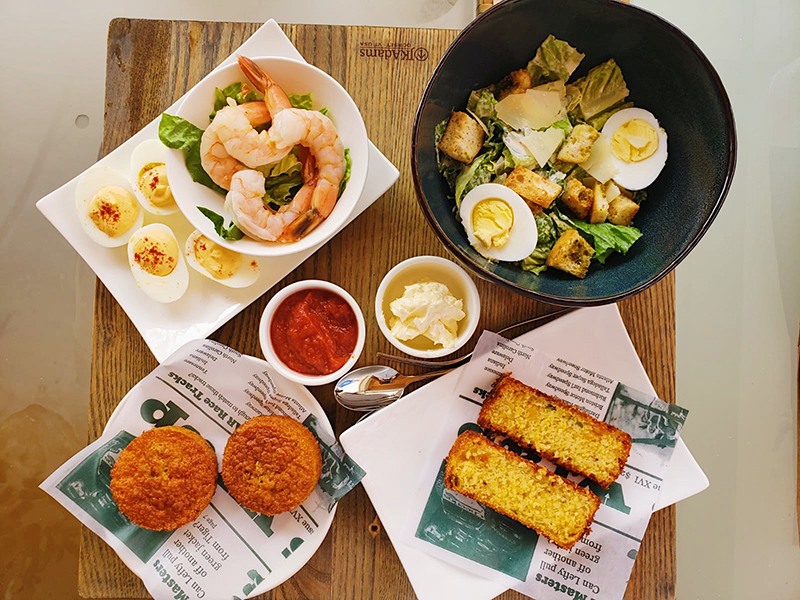 As the past Sunday was Father's Day, the brunch was extra special. It was a family-style offering of the most popular brunch items at Brunch Revolution Marcus's, the hotel's infamous Sunday brunch plus a Tomahawk steak upgrade. I went along to try it out with my husband and our two boys.
We started with cocktail shrimp, deviled eggs, cornbread, and a take on a Caesar salad. The food was incredible as always. The salad was the winner for this round – creamy, crunchy, and delicious.
I must add in here, you can add on unlimited beverages for two hours and that's the real winner. We enjoyed my favorite rosé, AIX. I saw others enjoying champagne, wine, and cocktails.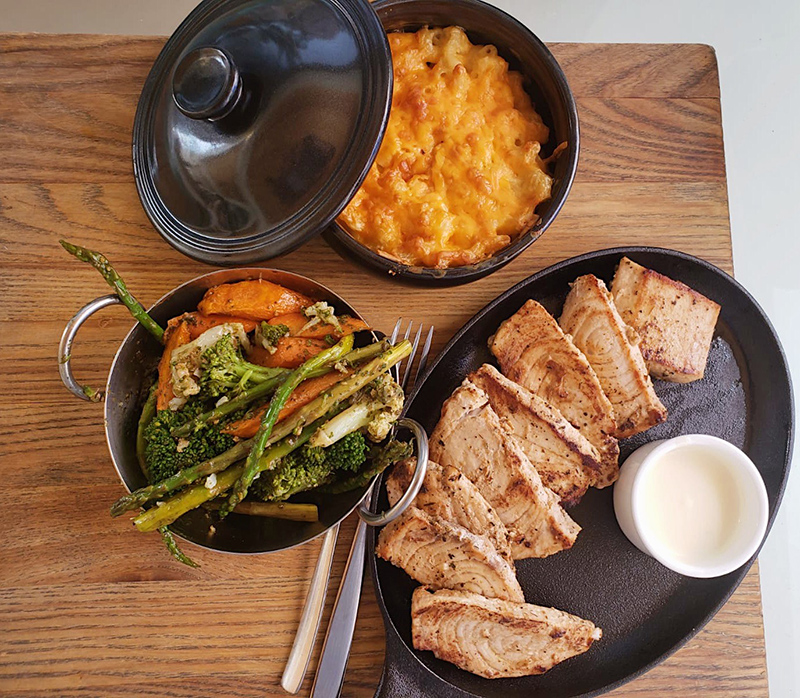 After the starters, we enjoyed French toast, chicken and waffles, and eggs cooked to order. The chicken was incredible and worth a second helping.
For the mains, we had grilled swordfish, pesto roasted veggies and mac, and cheese. The food was hot and more importantly, absolutely delicious. We got extras of everything because it was truly that good.
By the time dessert came, we were pretty full but also wanted to sample the morsels. We enjoyed little bites of chocolate cake, brownies, fruit, gingerbread, a honey vanilla cake, and chocolate raspberry cakes. The course was divine but not too much to make us feel stuffed.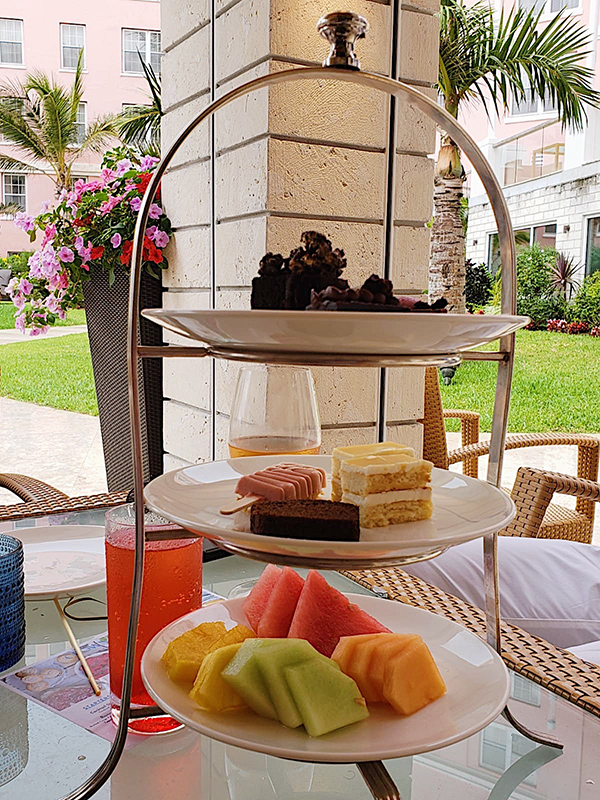 Overall, I enjoyed my brunch experience at Crown and Anchor. The terrace is absolutely stunning and modern. It's completely covered so you can dine even when it rains – which it did – and still be fully protected.
Next time you feel like enjoying a Sunday brunch, head over to Hamilton Princess. They are offering every Sunday in a stunning, open air environment with incredible service and food.
Having experienced the brunch to go and the brunch in Crown and Anchor, I can say that both are excellent options, but of course the terrace is the winner.

Read More About
Category: All, Entertainment