[Written by Don Burgess]
Bermuda's record-setting rainfall continues to take a toll on the island's roads.
Yesterday saw several potholes emerge, with one of the largest being near Christ Anglican Church Devonshire where an orange cone had to be placed in it so motorists could avoid it and damage to their vehicles.
Just before the Bermuda Day holiday, numerous potholes littered the island's roadways after heavy rainfalls.
Bermuda has had 28 inches of rain this year but half of it, 14.27 inches, has fallen in the past 30 days. Yesterday saw 1.42 inches of precipitation.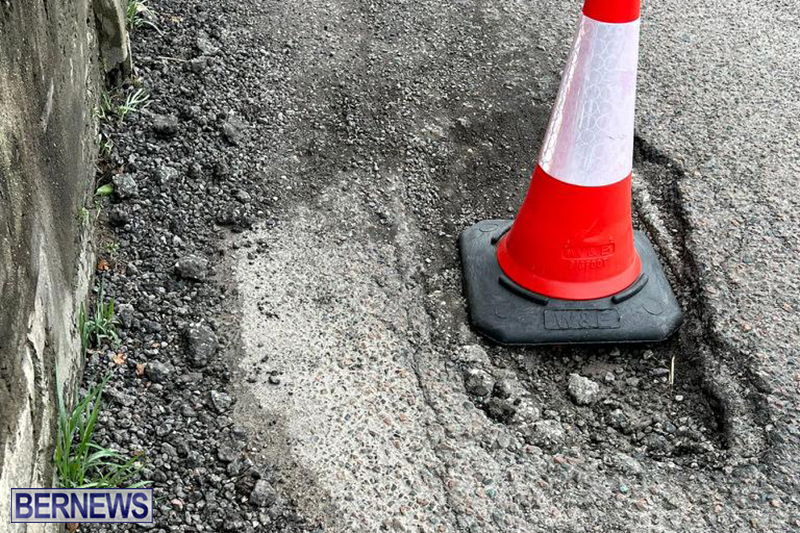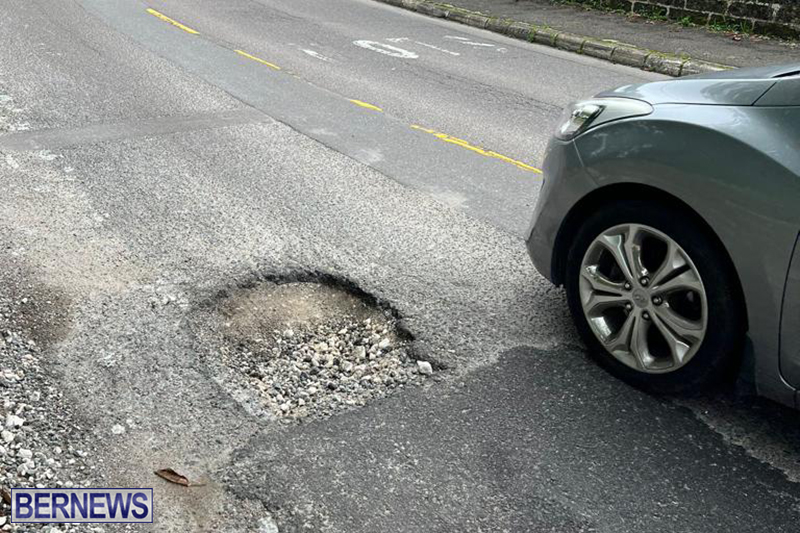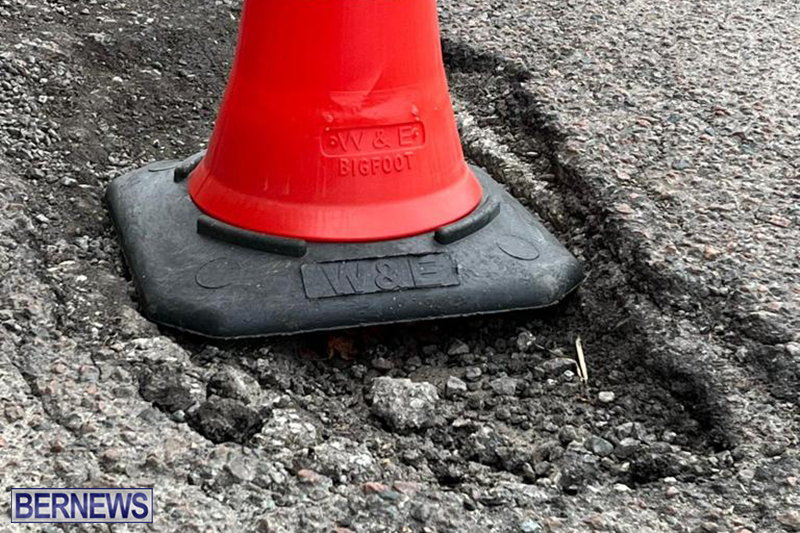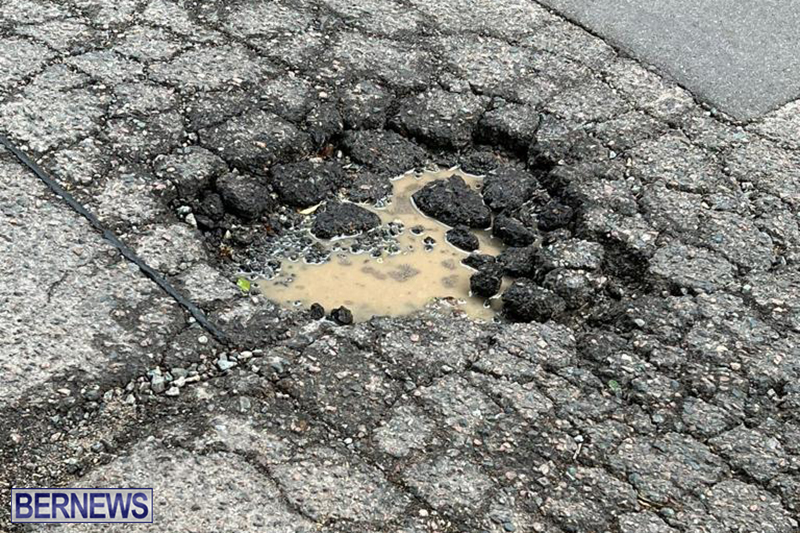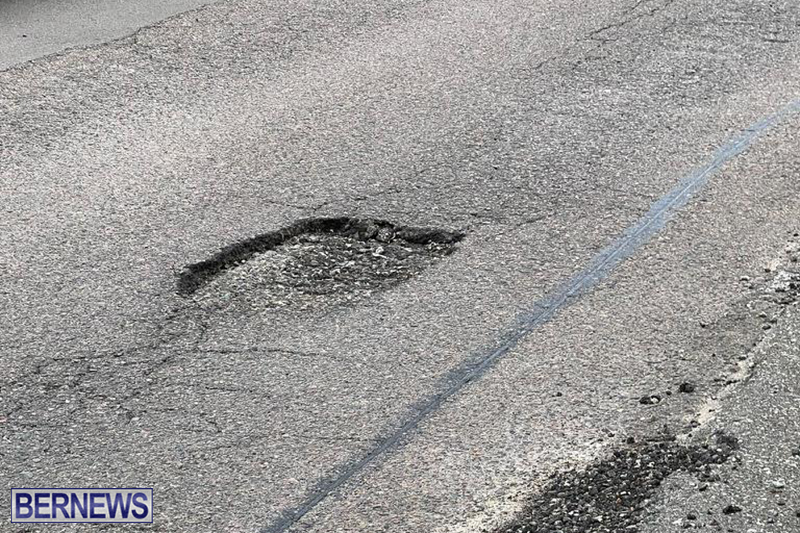 Read More About