[Written by Stephen Wright]
Andre Lambe insists he has no issue "taking risks" as he steps outside his comfort zone to defend his American Boxing Organisation [ABO] regional welterweight title against Bryan Springs in Cleveland, Texas, on Saturday.
Lambe faces fellow southpaw Springs in a six-round contest at the Cleveland Civic Centre and believes the experienced Texan fighter will bring out the best in him.
Springs, 32, has won three and drawn two of his 15 professional bouts and is known in the boxing vernacular as a journeyman – a trial horse for up-and-coming hopefuls such as Lambe.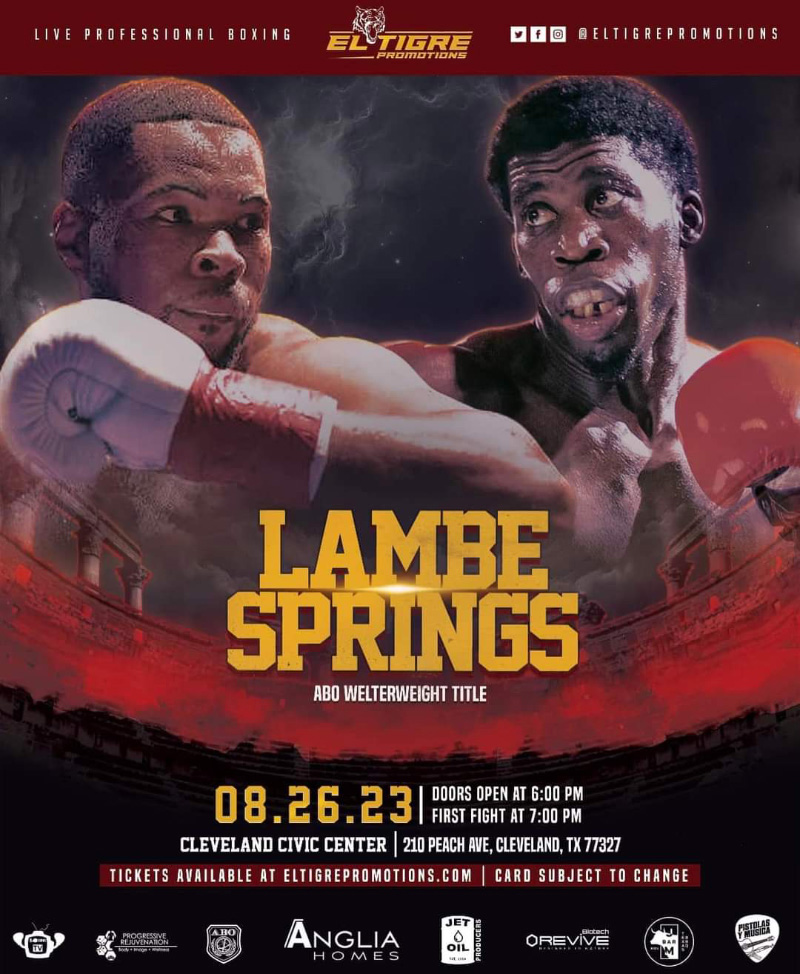 "I expect him to be an exciting fighter," Lambe told Bernews. "I know I'll have to put some work in [to beat Springs].
"He's a gatekeeper – a guy that will show me where I'm at [in my development]."
Lambe also holds the American Boxing Federation regional welterweight crown and won the ABO title after defeating Crisanto Lucio at The Shed in Dockyard on points in January.
Springs lost to Lucio, of the United States, by a unanimous decision in San Antonio in March last year.
This weekend's bout will be only Lambe's second outside Bermuda; he beat American Dominique Williams in Orlando in July 2021.
Lambe, who will have Varo Pelon Andrade and Chuck Morgan in his corner, hopes to create more opportunities for future bouts in Texas by beating Springs convincingly.
"I'm trying to show everybody I'm serious about this [boxing]," said Lambe, who has won all eight professional outings.
"I want to take this to the next level. I'm not afraid to take risks or chances or be out of my comfort zone.
"I'd like to get more fights out here, big fights. There are definitely more fights on the horizon in Texas for me."
The 28-year-old, who expects to fight at six rounds for the final time, added: "My whole camp was in Bermuda, and it went really well.
"I want to show people you can prepare at home and still make it overseas. You need the right mindset."

Read More About