The 2023 International Street and Ball Hockey Masters World Championships got underway in Buffalo City, United States.
Bermuda began the tournament by taking on Italy in their opener.
Bermuda lost 2 – 1 in a shootout after the teams finished deadlocked at 1 – 1 in regulation time.
In the sixth minute, Michael Verrelli gave Italy the lead. Christopher Hands-Jackson equalized for Bermuda in the 17th minute, and the teams battled back and forth with no further goals scored in regulation.
Jonathan Pulicicchio scored the winner for Italy in the shootout.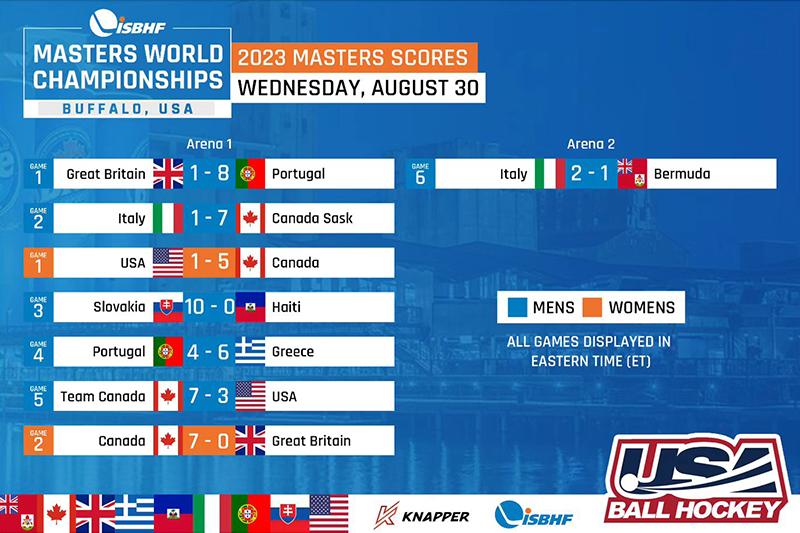 Read More About