[Written by Stephen Wright]
Bermuda boxer Andre Lambe has paid respects to Jack Johnson, the first Black heavyweight world champion, after visiting Jack Johnson Boulevard in Galveston, Texas.
Nicknamed the Galveston Giant, Johnson reigned as the heavyweight world champion from 1908 to 1915, defeating James J. Jeffries in 1910 in a bout dubbed the "Fight of the Century".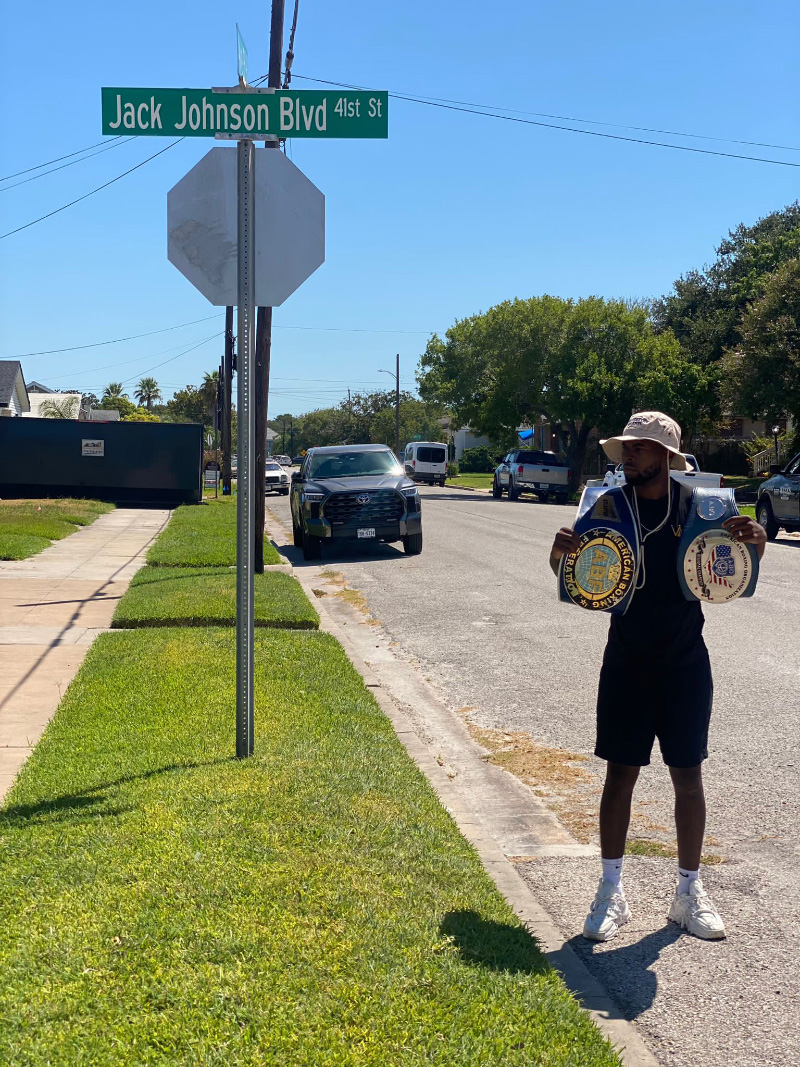 He is widely regarded as one of the most influential boxers in history, transcending the sport and helping fight racism in the United States.
Lambe will defend his American Boxing Organisation [ABO] regional welterweight title against fellow southpaw Bryan Springs at the Cleveland Civic Centre in Cleveland, Texas, on Saturday [August 26].
Lambe, who also holds the American Boxing Federation regional welterweight crown, won the ABO title after defeating American Crisanto Lucio at The Shed in Dockyard on points in January.
Texan Springs, of the United States, has won three and drawn two of his 15 professional bouts.

Read More About