[Updated with video + written by Stephen Wright]
Andre Lambe has retained his American Boxing Organisation [ABO] regional welterweight title after defeating Bryan Springs in Cleveland, Texas, last night [August 26].
Lambe was awarded a unanimous points victory after dominating Texan Springs in the six-round bout at the Cleveland Civic Centre to improve his perfect record as a professional to 9-0.
The Bermudian, who also holds the American Boxing Federation regional welterweight crown, dropped Springs in the second half of the contest with a left-right hook combination.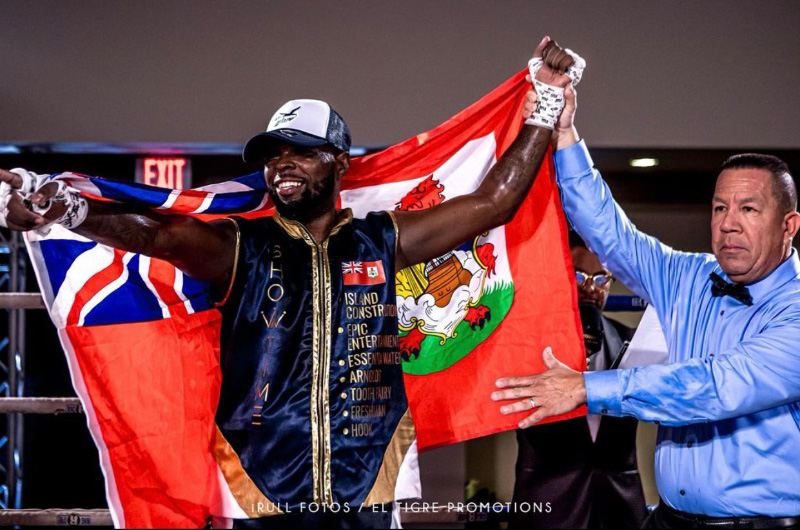 "My corner [Varo Pelon Andrade and Chuck Morgan] called it [the combination]," Lambe told Bernews.
"We have a specific code for that combination, and I didn't even think twice. I just threw it; it landed solid and dropped Springs."
Southpaw Springs, 32, has won three and drawn two of his 16 bouts and is known in the boxing vernacular as a journeyman – a trial horse for up-and-coming hopefuls such as Lambe.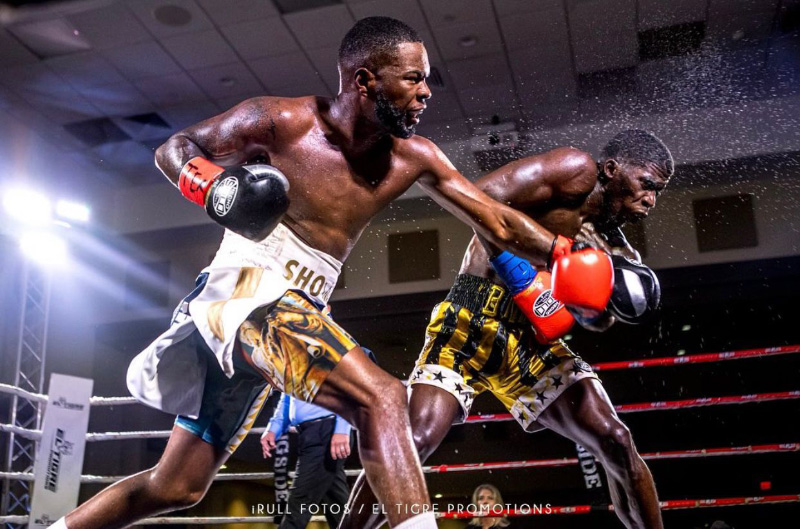 "He was changing stances, coming forward, and throwing with me," Lambe said. "He was a flashy fighter, well-known in Galveston [Texas], and if you're not ready for him, you will take a loss."
It was only Lambe's second outing outside Bermuda; he beat American Dominique Williams in Orlando, Florida, in July 2021 and hopes to build on his growing reputation in the "Lone Star State".
The southpaw said: "I'm so happy with the decision to come out here and fight.
"My coach Pelon is from Galveston, and many of his friends came out to support, which helped us sell lots of tickets. We also had a strong Bermudian following in the crowd. It felt like I was home.
"I'm planning to return to Texas to fight next year. I'm glad I was able to show my worth.
"I feel I achieved what I set out to do. I've expanded my horizons."
The 28-year-old said he plans to finish the year with a record of 10-0 and has a fight scheduled in Bermuda in the coming months.
- Photos courtesy of Rull Fotos/El Tigre Promotions

Read More About