Ground staff, scaffolders, and volunteers have been busily working around the clockto ensure the Wellington Oval is ready for Cup Match tomorrow [August 3].
Video footage captured by Bernews shows work being carried out, including ensuring the pitch is protected from the heavy downpours, painting the St George's crest onto the pitch, and ensuring the viewing plots and bleachers are safely erected.
Day one of the annual Classic gets underway tomorrow morning when holders Somerset face challengers St George's in the East End. Somerset have held the coveted trophy since dethroning St George's in 2012.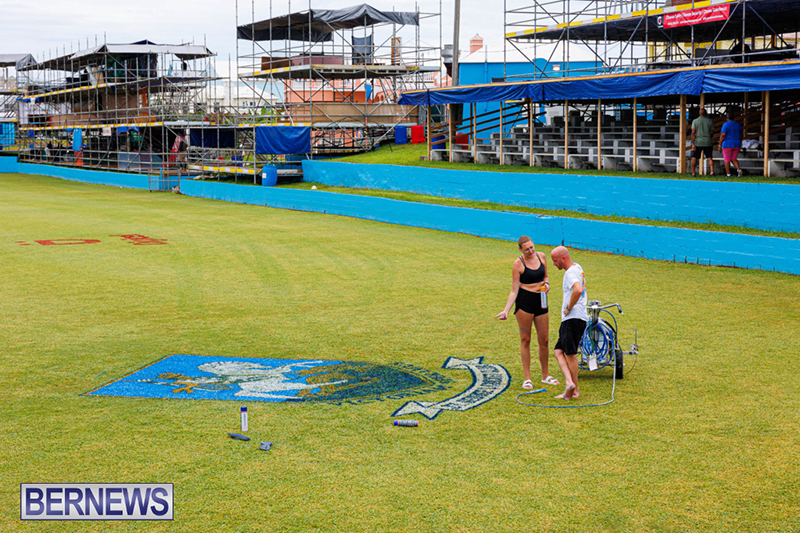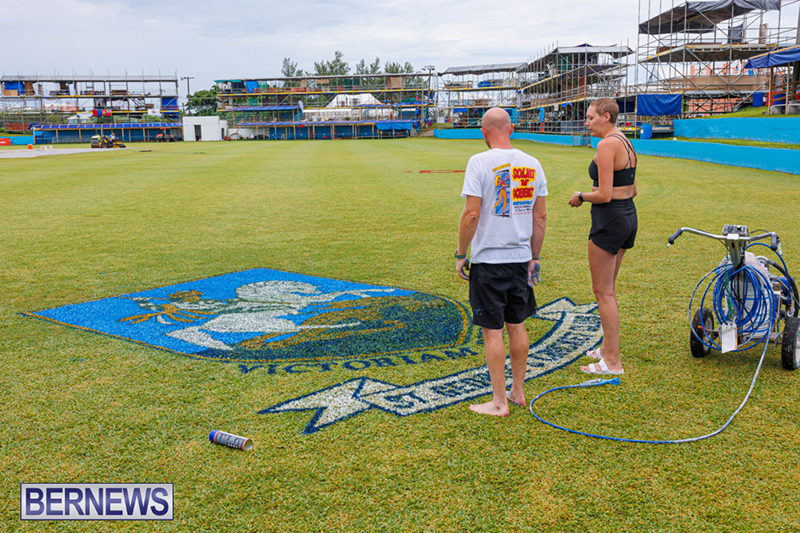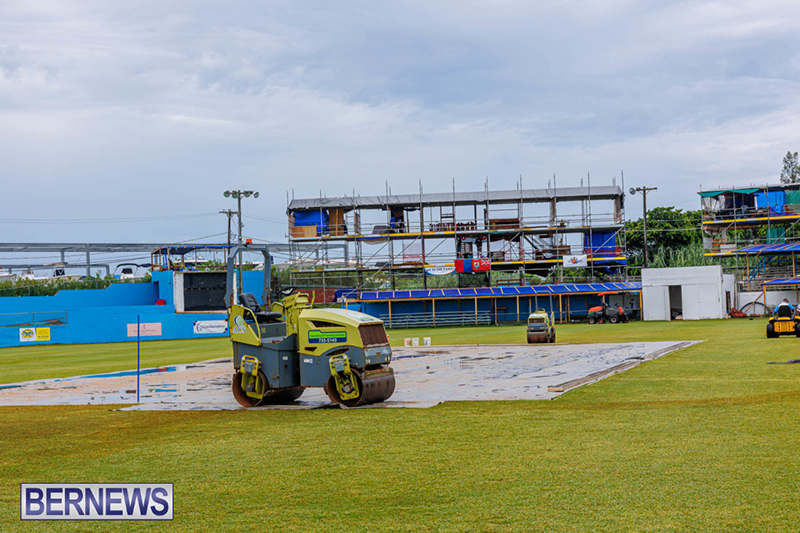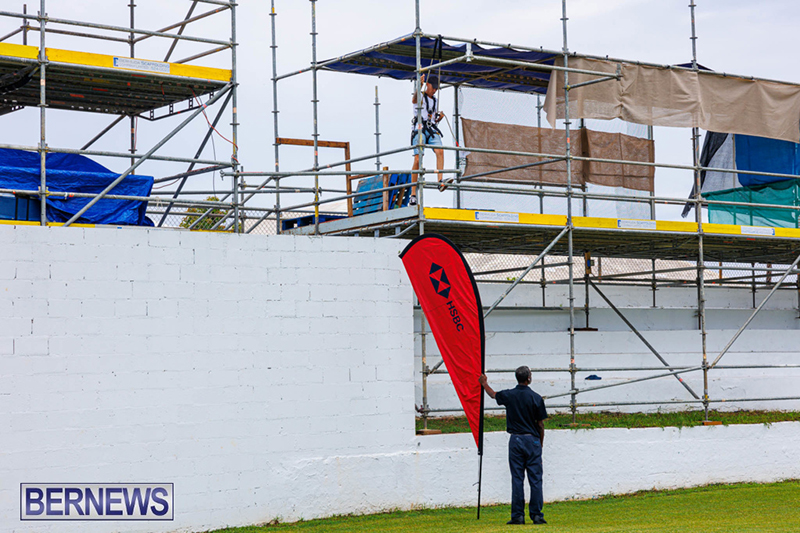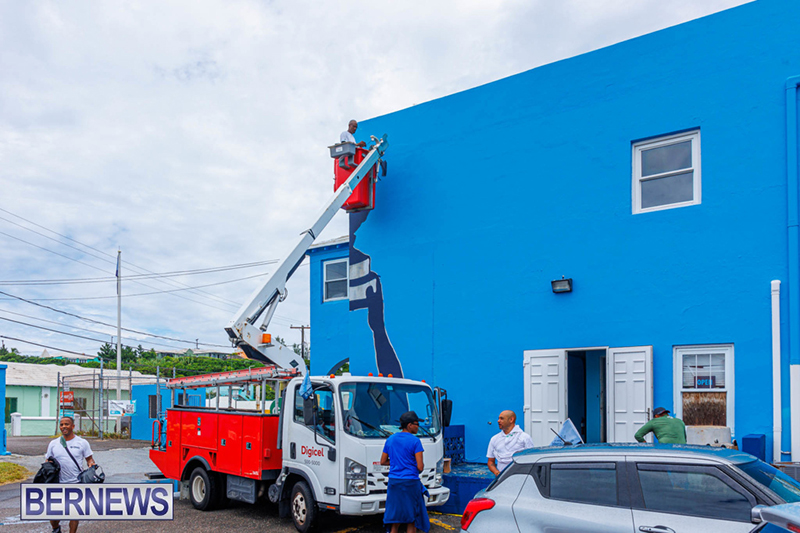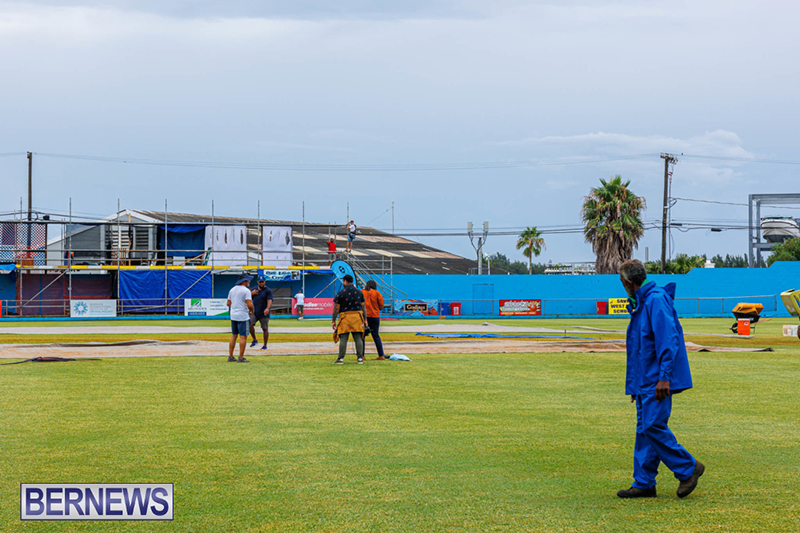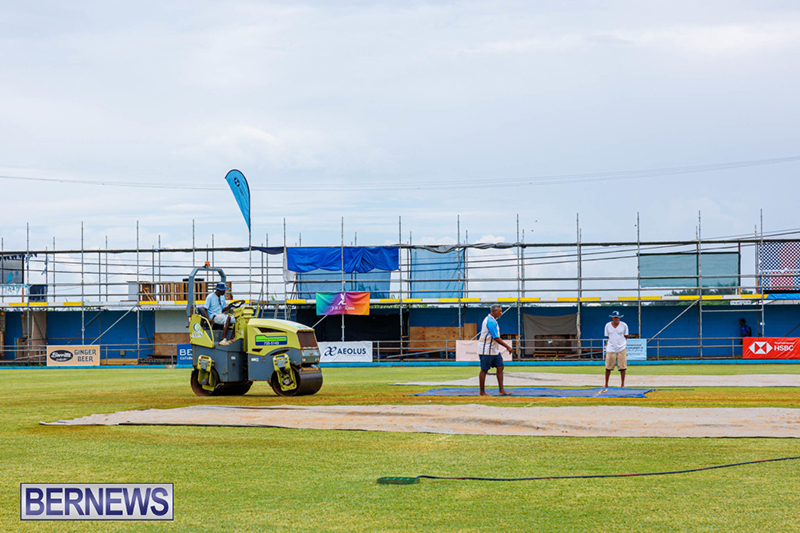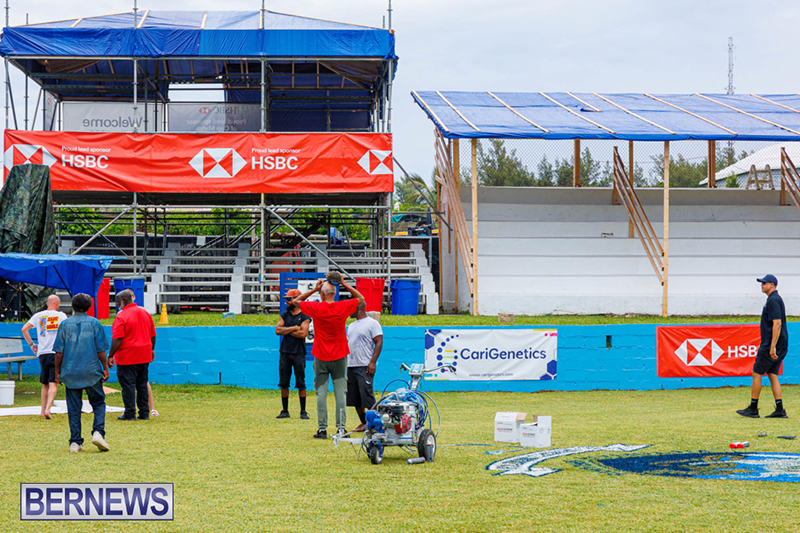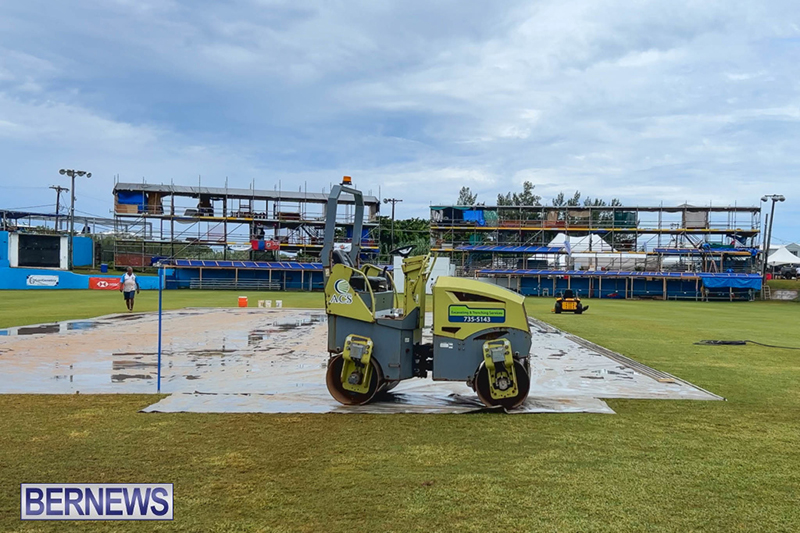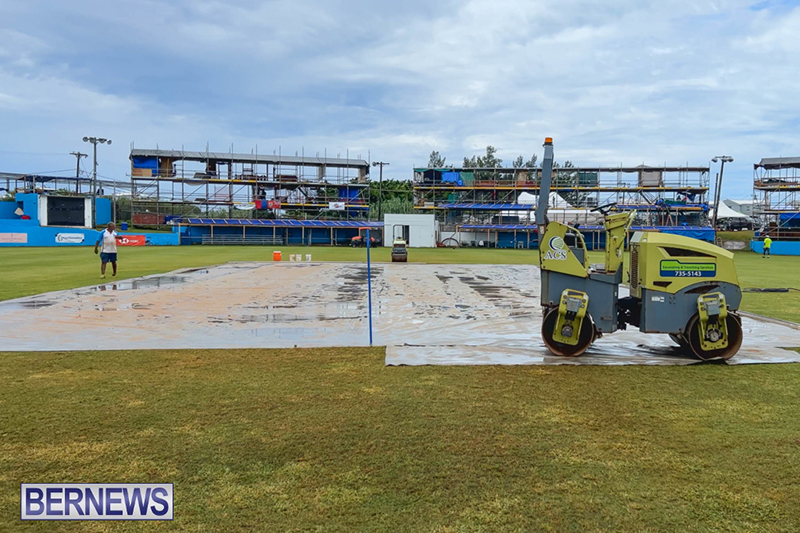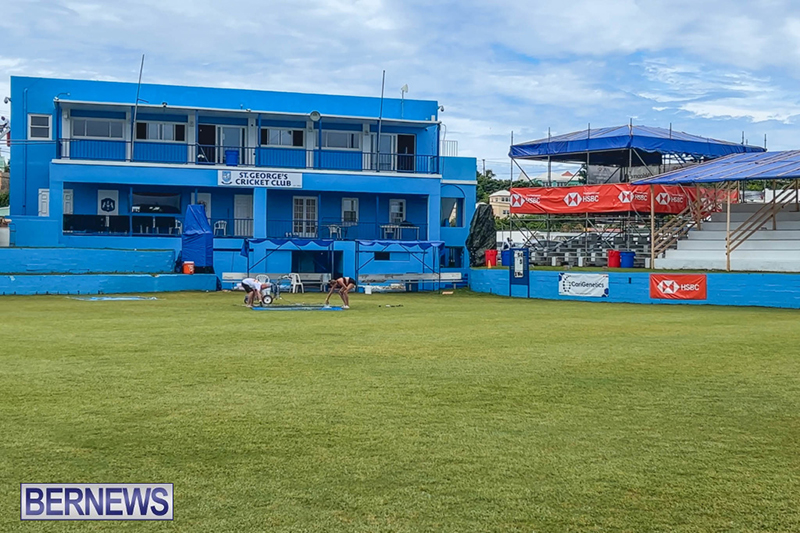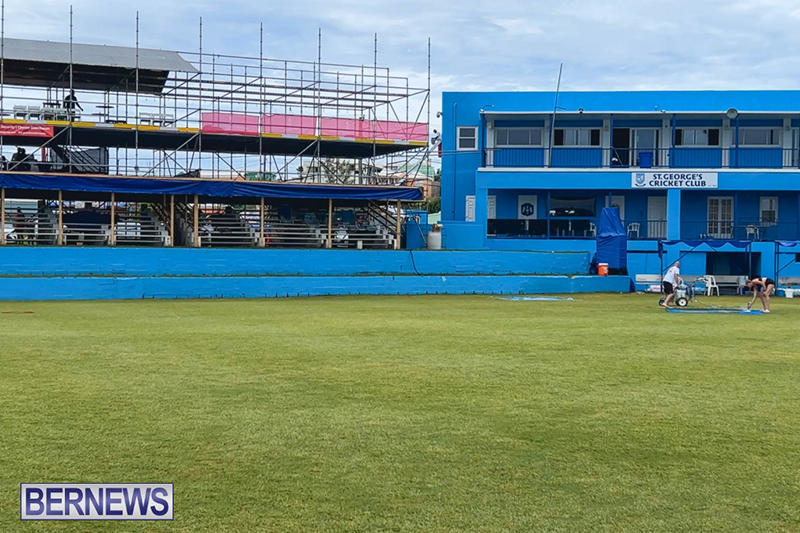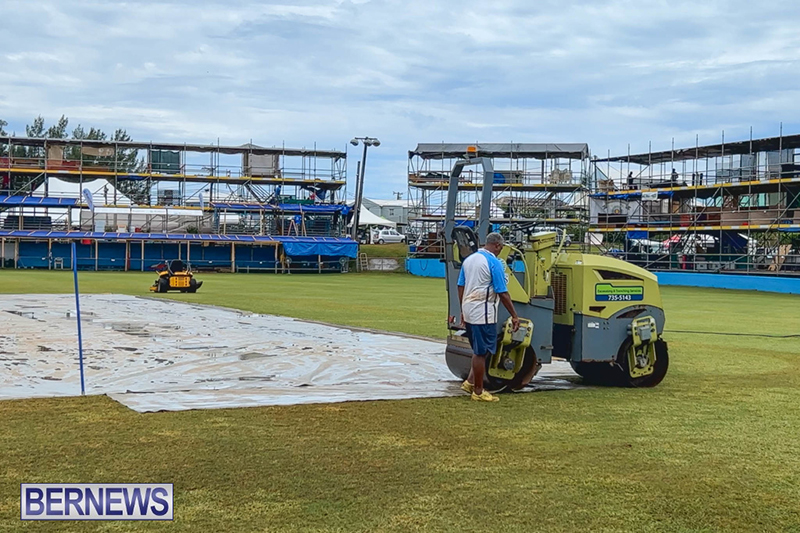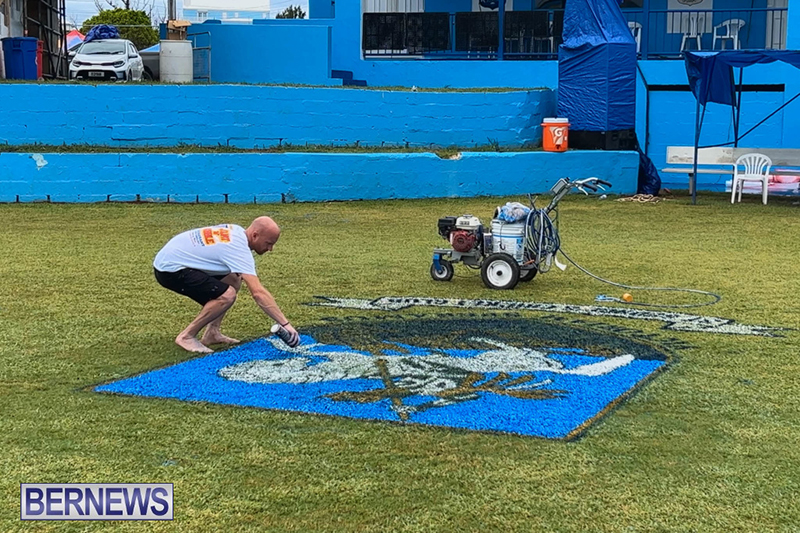 For extensive coverage of Cup Match spanning over a decade, visit our website BernewsCupMatch.com, the island's most comprehensive resource on the Cup Match holiday.

Read More About