[Written by Stephen Wright]
Ashley Tutas had never actually stepped foot in Bermuda when she represented the women's national team at the NatWest International Island Games in Guernsey last summer.
Tutas, whose father Chris was born in Bermuda, hails from Maryland, the United States, was encouraged by a former high school coach to approach the Bermuda Football Association and alert it of her availability.
A few months later, the 19-year-old was helping Bermuda win the gold medal at the Island Games, scoring against Hitra and Aland in the group stage.
Although she missed the final against the Western Isles because of travel issues, Tutas more than played her part in her team's triumph.
"It was a really cool experience, and everyone made me feel part of the team straight away," Tutas told Bernews.
"I was excited to prove myself [at the Island Games] and earn the respect of the coaches and show what I can do."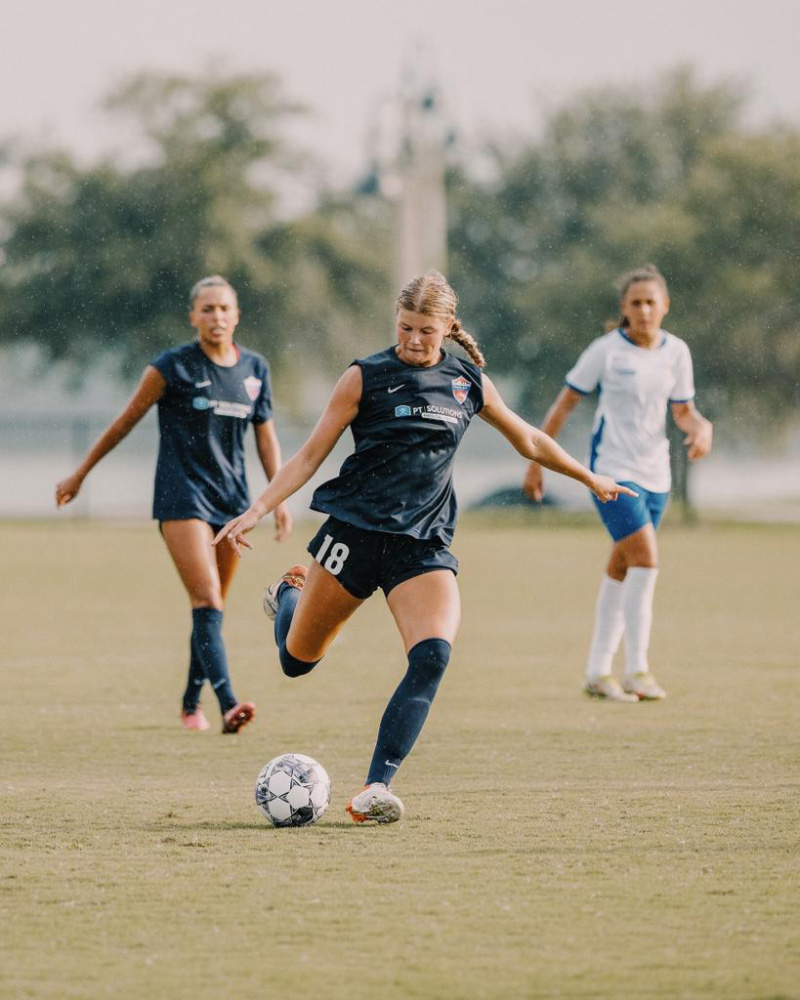 Tutas arrived on the island for the first time this week to prepare for Bermuda's opening match of the Concacaf W Gold Cup qualifiers against the Dominican Republic at home on Friday [September 22].
Four days later, they face Saint Vincent and the Grenadines away.
"I'd been in the United States national team player pool from under-15 to under-18, so I'd never really thought about playing for another country," said Tutas, who has never played a competitive match for the US.
"I'm excited to see where he [her father] was born and take it all in, but first and foremost, it's a business trip. I'm in Bermuda to play football."
A student at the University of Florida, Tutas has backed Bermuda to build on their gold medal win last summer and believes reaching the inaugural Gold Cup is within their grasp.
"We've all been messaging, and we definitely have high expectations," Tutas said. "We want to finish as high as we can."
Tutas, who has spent two seasons playing for Tampa Bay United in the USL W League, prides herself on her versatility and said she is happy to perform any role required.
"Versatility has always been one of my biggest attributes," said Tutas, who spent nine months out of the game because of a knee injury in 2021. "I've usually played as a wide player, but I can play in midfield and as a centre-half."
She added: "Soccer has always been what I wanted to do. I'm passionate about it and want to take things as far as possible."

Read More About