In a co-incidence considering that Bermuda is contemplating shipping prisoners overseas, Caymanian press is reporting that the Premier of the Cayman Islands is contemplating suggesting that all the overseas territories pool resources to build a regional prison that can be used jointly.
Cayman bears many similarities to Bermuda; similar population size, also an international business center and is also experiencing a surge in gun and gang violence.
Cayman Premier McKeeva Bush said:
I am going to propose to my colleagues that we develop a regional prison for serious crime that will be in a country outside of the territories. All of us would put our funds in to get an outside prison.
In a scene that echoes Bermuda, the Caymanian Premier has pleaded with people in the community to help the police, saying they needed the evidence to convict the criminals.
Bermuda is a British Overseas Territory along with 13 other jurisdictions; Anguilla, the British Antarctic Territory, British Indian Ocean Territory, British Virgin Islands, Cayman Islands, Falkland Islands, Gibraltar, Montserrat, St Helena, Turks and Caicos, Pitcairn Island, South Georgia and South Sandwich Islands, and the Sovereign Base Areas on Cyprus.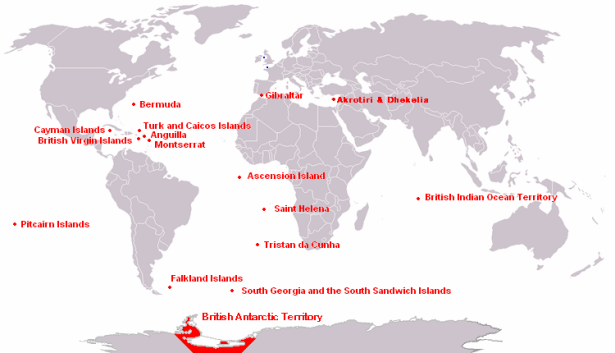 -
Bermuda is the largest of these territories population wise, so we speculate that if this plan [which is nothing more then talk from one Premier at this stage] were to come to fruition, Bermuda would be one of the largest provider of prisoners.
Territory and Estimated Population:
South Georgia and South Sandwich Islands: 30
Pitcairn: 50
British Antarctica: 250
Falkland Islands: 3,200
British Indian Ocean Territory: 4,000
Montserrat: 4,700
St Helena and Dependencies (Ascension Island and Tristan da Cunha): 6,000
Anguilla: 14,000
Sovereign Base Areas on Cyprus: 14,000 [7,500 British Military]
British Virgin Islands: 27,000
Gibraltar: 30,000
Turks and Caicos Islands: 37,000
Cayman Islands: 56,000
Read More About