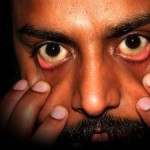 It appears that following weekend after weekend of shootings, and especially the previous weekend which saw 1 brutal murder, 3 others shot, and 1 man stabbed…many Bermudians appear to be in an on-the-ready state.
The local rumor mill was on overdrive today, with texts flying reporting a shooting this morning, which turned into reports of a policeman being shot. Bernews refuted this on Twitter, and shortly after someone called a radio talk show reporting the "shooting", ZBM's Gary Moreno, as well as Dwayne Caines of the Police Media relations took to the airwaves to assure residents there had been no shootings, with Mr Caines asking the community to be responsible in the spread of information.
An email is spreading like wildfire describing plans for a savage gang initiation, combined with rapidly growing talk that a recent death the Police clearly stated was not a homicide – was a homicide and it is being "covered up".
A state of grave concern seems to have gripped some of Bermuda as the weekend arrives, as the last four weekends have all seen shootings; with a total of 2 murders, 7 people shot, and 2 additional incidents of guns being fired with no injury – all on the weekend. The most recent weekend saw an average of one person shot ever 14.5 hours.
The previous 4 weekends shootings are listed below:
Weekend of April 2-4
Weekend of March 26-28
Weekend of March 19-21
Weekend of March 12-14
Read More About