As widely expected, the PLP formally announced this morning that former Senator Marc Bean will be the PLP's candidate for Constituency 26, Warwick South Central. Flanked by PLP Chairman Anthony Santucci, Premier Paula Cox, Branch Chairperson Ms Yolanda Furbert the formal announcement was made at Alaska Hall this afternoon. PLP MPs and Senators were in attendance including Senator Laverne Furbert, Senator David Burt, Minister Zane DeSilva, Minister Michael Weeks, MP Randy Horton, MP Dale Butler and more.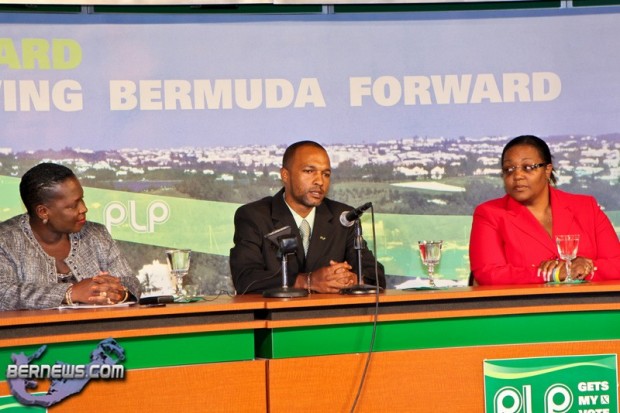 The bye-election will be held on December 15th to fill the seat vacated by former Premier Dr Ewart Brown. The UBP has not yet announced a candidate, and the BDA has put forward Sylvan Richards to contest the seat.
Born in 1974, Marc Allan Raoul Bean attended Southampton Glebe Primary School, The Berkeley Institute, Delaware State University, Hampton University, Bailbrook College, and flight school in Atlanta, Georgia. He is the proud father of two; Shaehlay and Janhoi. He is pictured below with his father Allan Bean Sr, sister Linda Talbot and his 16-year-old daughter Shaehlay.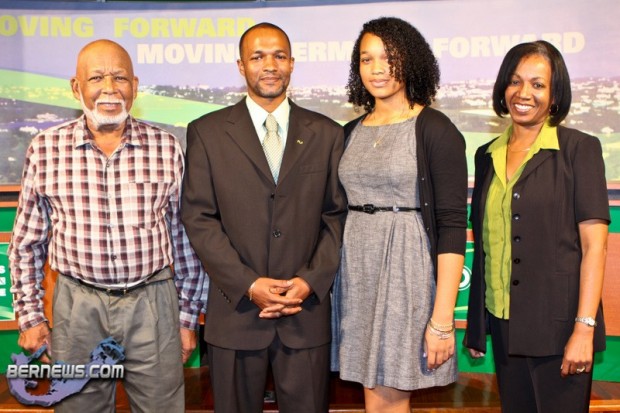 A qualified air traffic control specialist, he also possesses a FAA commercial pilot's license, with multi-engine, and instrument ratings. An avid sportsman, he has represented Bermuda in junior tennis. He is a former cricket captain of the Somerset Bridge Recreation Club, former head coach of the Somerset Eagles soccer team, and the club's current President.
Mr Bean served on the Bermuda Independence Commission, the Telecommunications Commission, the Public Transportation Board, The Public Vehicle Service Licensing Board, the Air Transport Licensing Board, and as the Deputy-Chairman of the West End Development Company (WEDCO). In 2006, he received the Queens Certificate and Badge of Honor.
Mr Bean previously worked in the Dept. Airport Operations, Dept. of Marine and Ports, and as the Recruitment and Enrolment Manager for the Mirrors program. In his last official responsibility, he served as the Government's Advisor on Caricom Affairs within the Office of the Premier of Bermuda.
On June 11th, 2008, Mr Bean was appointed to the Senate as the Junior Minister of Tourism, Transport, Environment, and Sport, and later, the Ministry of Telecommunications, E-Commerce and Energy. He is pictured below with Premier Paula Cox.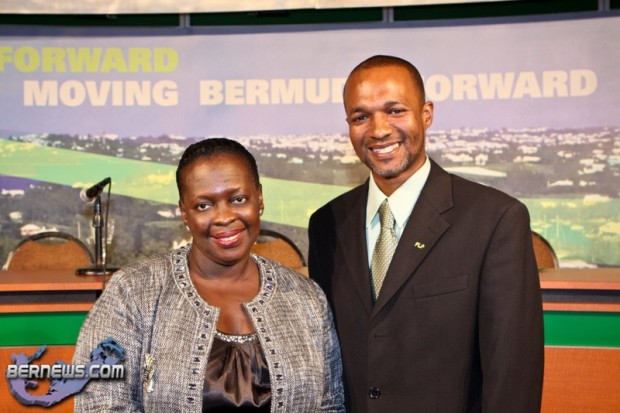 Update: Video added here.
Read More About