After 14 years as the ruling party, the Progressive Labour Party was swept out of power, with the One Bermuda Alliance winning a 19-17 majority at the polls.
Paula Cox lost her Devonshire North West seat to Glen Smith, becoming the first sitting Premier to lose her seat since the introduction of the Westminster-style political system to Bermuda more than 40 years ago.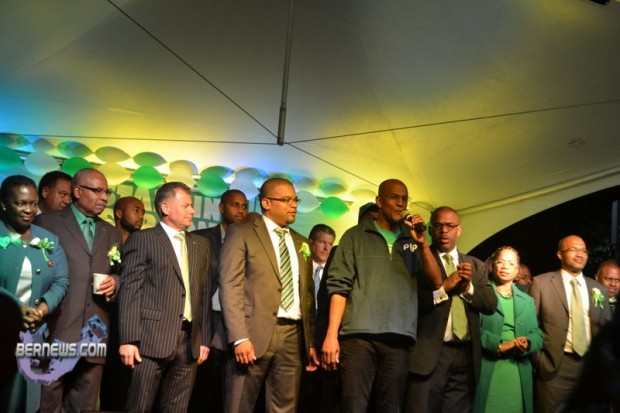 Other key PLP figures also lost their seats, with Dame Jennifer Smith ousted by Kenneth Bascome in C#1 St. George's North, Patrice Minors defeated by Michael Dunkley in C#10 Smiths North, while Dale Butler lost to Marc Pettingill in C#25 Warwick North East.
A large stage had been set up outside Alaska Hall on Court Street during the afternoon, with the party faithful hoping to celebrate a victory. When it became clear that would not be the case, some attendees trickled out while many stayed to hear from the party leadership.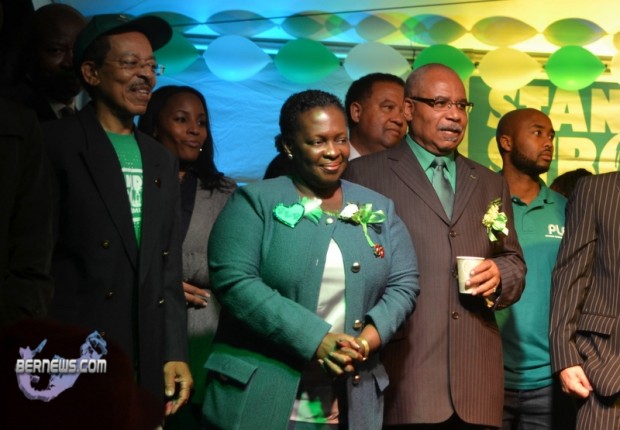 The PLP candidates took to the stage, where they were well received by those in attendance. "The people you see on the stage are men and women of commitment, conviction and courage" said Ms Cox. "They have earned their seats, and they will continue to be your voice."
The winning PLP candidates and constituencies were: #3 Lovitta Foggo, #5 Derrick Burgess, #6 Wayne Furbert, #13 Glenn Blakeney, #15 Walter Roban, #16 Michael Weeks, #17 Walton Brown, #18 David Burt, #21 Rolfe Commissiong, #24 Lawrence Scott, #26 Marc Bean, #29 Zane DeSilva, #32 Randy Horton, #33 Terry Lister, #34 Kim Wilson, #35 Dennis Lister and #36 Michael Scott.
Read More About