The Bermuda Optimist Dinghy Association (BODA) completed their Fall Series this past Sunday with winners determined in both the Intermediate and Advanced divisions.
Sam Stan continued his winning ways by chalking up four "bullets" on Sunday to finish as the undisputed leader of the Fall Series. Fourteen year old Stan accumulated an impressive 79 point winning margin between himself and second sailor Antonio Bailey during the 45 race series. Bailey was followed by Chase Cooper in third place, a newcomer to the advanced fleet.
Pictured below is the Intermediate Fall Series Champion, 9-yr-old Campbell Patton, "working" the boat downwind: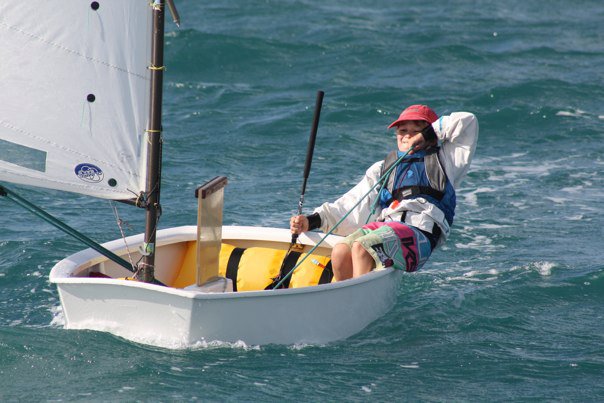 In the Intermediate fleet, nine year old Campbell Patton won the day on Sunday and emerged as the top sailor in the Intermediate Fall Series with an eight point edge over second placed sailor Nicky Siese and nine points ahead of third placed sailor Peter Dill. The BODA Intermediates sailed 18 races in their Fall Series.
BODA sailors and families will recognize the prize winners at their prize presentation on December 12th.
Read More About