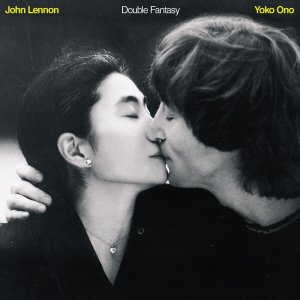 Former Beatle John Lennon said when he was inspired to write "Woman" in Bermuda, he wanted to create not just a love song to his wife Yoko Ono but also as an anthem to the female presence in the world, "Rolling Stone" magazine reported this week (Dec. 23).
Written in Bermuda during the summer of 1980, "Woman" was the first single released after Lennon's December 8, 1980 murder. Described by one critic as "the breathlessly excited audio postcard Lennon recorded for Yoko when he was vacationing and demo-ing in Bermuda", the song topped the charts on both sides of the Atlantic in early 1981. "Woman" has come to be regarded as one of the singer/songwriter's finest and most mature works in the years since his death.
"Rolling Stone" writer Jonathon Cott interviewed Lennon just three days before he was shot to death by psychotic fan Mark David Chapman outside his New York apartment building. After Lennon's death, only brief excerpts from the interview — much of it focussing on the creative renaissance he experienced in Bermuda – were published. Recently, Mr. Cott unearthed the original tapes and "Rolling Stone" this week published a transcript of the entire nine-hour interview to commemorate the 30th anniversary of Lennon's death.
The former Beatle told Mr. Cott: "The song 'Woman' came about because, one sunny afternoon in Bermuda, it suddenly hit me what women do for us. Not just what my Yoko does for me, although I was thinking in those personal terms … but any truth is universal.
"What dawned on me was everything I was taking for granted. Women really are the other half of the sky, as I whisper at the beginning of the song. It's a 'we' or it ain't anything. The song reminds me of a Beatles track, though I wasn't trying to make it sound like a Beatles track. I did it as I did 'Girl'' many years ago — it just sort of hit me like a flood, and it came out like that. 'Woman' is the grown-up version of 'Girl'."
Home demos Lennon recorded of "Woman" as a work in progress in Bermuda — along with other material he either wrote or polished here for "Double Fantasy", the last album released during his lifetime – have been posted on-line. The album took its name from a Bermuda freesia Lennon and his then four-year-old son saw at the Botanical Gardens and also referenced the ex-Beatle's relationship with Yoko Ono.
Read More About
Category: All, Entertainment, Music