This morning [Mar.31] Shiloh Payne appeared in Magistrates Court in connection with the stabbing of a 57-year-old man earlier this month.
Mr Payne, 26, was charged with with unlawfully wounding with intent to cause grievous bodily harm in a public space and within 300 yards of a school, and possessing an offensive weapon – a sharpened screwdriver.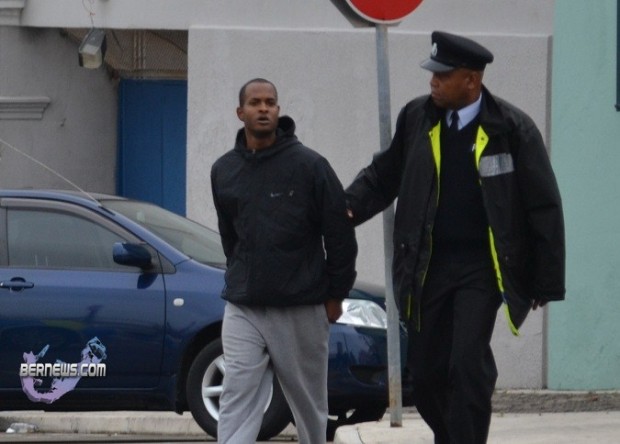 In opposing bail, the Crown alleged he had continued kicking and stabbing the victim even after the victim was lying on the ground; that he was prevented from dropping a concrete block on the victim only because bystanders had intervened; that he might interfere with the victim because he and the victim live in close proximity.
Lawyer Richard Horseman argued that Mr Payne lived with his mother and was an out-patient from MAWI said to be under treatment. Magistrate Archie Warner ordered that Mr Payne should be remanded into custody until 14th April when he will re-appear for mention. The case can only be tried in Supreme Court.
The incident occurred at approximately 12:30pm on March 20, 2011, and the victim, a 57-year-old Sandys man, was stabbed repeatedly outside a residence on Pleasantville Lane in Sandys. He was rushed to hospital where he was placed in the Intensive Care Unit.
Mr Payne remained at large to the following morning [Mar.21], when Police arrested him at round 6am at a Sandys parish residence.
Read More About
Category: All, Court Reports, Crime, News