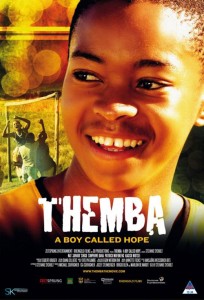 The Bermuda International Film Festival [BIFF] today [Mar. 3] starts the two-week countdown to this year's event on March 18-24 by announcing the launch of the "Six Word Story" competition to win tickets along with details of the 2011 festival.
According to legend, someone once bet Ernest Hemingway that he could not create a story in just six words. He crafted: "For sale: baby shoes, never worn." Poignant and compelling. BIFF challenges you to create your own six word story – longwinded storytellers not wanted!
The competition will be run online on a monthly basis with a different film genre to work within each month. This month, your six word story has to fit into the science fiction genre.
So get penning your short and sweet masterpiece and post your creation onto the entry page on the BIFF website: www.biff.bm/events/six-word-story for initial public vote and then two independent judges, Margaret Hallett and Cathy Stovell, will select the winner.
The deadline for entries is noon on Monday, March 14.
This year's festival promises something for everyone with more than 70 films across eight categories, including Short Film, for which BIFF is recognised by the Academy of Motion Picture Arts & Sciences as a qualifying festival for films to be considered for shortlisting for the Oscar.
Tickets for this year's festival will go on sale to the public on March 9. Now is the perfect time to consider the BIFF  membership, offering savings on select film screenings, special events, complimentary tickets, 10 percent off food orders at Bistro J and Ten and more, for just $100 a year. There are discounted membership options available for seniors, youth, couples and families and premium options too. Full details online: http://www.biff.bm/support-us/membership.
The BIFF 2011 schedule will include "Position Among the Stars" in the World Cinema category, directed by Leonard Retel Helmrich.
The film won the World Cinema Special Jury Award at the Sundance Film Festival 2011, as well as the Best Feature-Length Documentary Award and the Best Dutch Documentary Award at the International Documentary Festival Amsterdam. Helmrich's film, "Shape of the Moon", screened at BIFF 2005.
In the Special Presentation category, BIFF will be screening "Themba" directed by Stefanie Sycholt, a South African story that has won multiple audience choice awards and been awarded the Cinema for Peace Honorary Award.
"Themba" tells the story of a talented young football player who, like so many boys the world over, wants to follow in the footsteps of his heroes and dreams of becoming a football star. But, the reality in the round-hut village he calls home could not be more different from the life he dreams of. Themba realises that he has been given the Zulu name "Hope" for a reason as he sets out on his emotional journey from "hopelessness" to "hopefulness". Beautifully set and shot in South Africa, "Themba" is about a boy who braves the battlefield of African reality to discover that anything is possible
Ms Sycholt's feature, "Malunde", also based in South Africa, screened at BIFF in 2002.
Aideen Ratteray Pryse, Festival Director, Bermuda International Film Festival, says: "The team are incredibly excited to be just two weeks away from the 14th annual Bermuda International Film Festival. Once again, we have a programme positively bursting at the seams with the latest and very best in independent film. We will be releasing full details of the schedule very soon so it is literally a case of watching this space."
BIFF has this week launched a new web site to make browsing the festival programme and buying tickets online even easier this year. The web site www.biff.bm will link directly to a custom ticketing site, where along with film tickets for the festival, people will be able to buy tickets for BIFF special events throughout the year, as well as signing-up to BIFF's summer camps or registering as a BIFF Member to receive regular updates and various discounts and special offers.
As ever, BIFF relies on the support of volunteers to ensure a successful event. Volunteers must be aged over 18 years old, unless accompanied by an adult. There are a variety of tasks for which support is required: ranging from manning the box office, taking tickets at the theatre and collecting film festival guests from the airport, to distributing posters and brochures around the island. For more information look for BIFF on www.volunteer.bm, where opportunities are listed or email: volunteers@biff.bm. BIFF is holding a special sign-up event this Sunday (March 6), 6-8pm, at Latin's Rum Bar in Hamilton. Happy hour drinks and nibbles will be provided.
Founded as a non-profit organisation in 1997, the Bermuda International Film Festival (BIFF) seeks to advance the love of independent film from around the world, and create a community welcoming to filmmakers and filmgoers. BIFF organises an annual film festival held in March each year.
In addition, the organisation hosts a monthly film series, BIFFlixs, summer student camps to nurture young filmmaking talent on the island and Filmmaking Labs for adults. BIFF is recognised as a qualifying festival for the Short Film Oscar by the Academy of Motion Picture Arts and Sciences.
Read More About
Category: All, Entertainment, Films/Movies, News