The winners of the BIFF 2015 film awards were announced at a ceremony held at Gosling's Wine Cellar, which marked the end of the week-long 18th annual Bermuda International Film Festival.
This year, the prestigious Bermuda Shorts award was judged by an expert panel consisting of established film producer Christine Vachon, whose credits include 2015 Oscar winner Still Alice; Dallas Buyers Club screenwriter Craig Borten; and independent film documentary producer and writer Hilary Saltzman, whose latest project is You Belong to Me: Sex, Race and Murder in the South.
They selected Skunk as the winner, which can now be considered for the 2016 Short Film – Live Action Oscar as BIFF is one of a small number of Academy Award qualifying festivals worldwide.
Skunk was screened last Saturday [March 21] in the first of three curated packages, totaling a short list of 20 films drawn from hundreds of entries received from all over the world. It is an American production from director Annie Silverstein.
Skunk is set in rural Texas and stars 14-year-old Leila, whose closest friend is her rescue dog, in a humiliating encounter with local boy Marco with a chip on his shoulder. The film was selected by the jury for its "interesting characters who were well cast and originality of concept."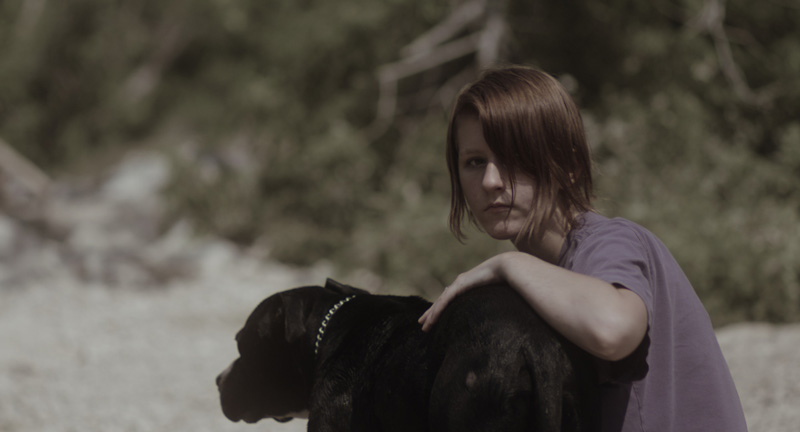 The films 90 Days, The Chicken and Gloria were also selected for Special Jury Prizes. Croatian production The Chicken, which was screened in the same package as Skunk, centres around six-year-old Selma receiving a live chicken as a birthday present in war-torn Sarajevo.
Chinese film 90 Days was shown in package #3 on Tuesday evening about Li Jan, a young girl being groomed into the world of prostitution in the back streets of Hong Kong. Gloria was also shown on Tuesday and director Luis Hernandez de la Pena and associate producer Juan Carlos Guzman travelled from Mexico to BIFF 2015 to attend the screening and were able to accept the award in person.
Gloria was about a man driving a bus by day and working the night shift as a drag act. All three films were deserving of special recognition according to jury for their "interesting storylines and exceptionally high standard of production."
In addition to the jury prizes, BIFF organises a voting system for Audience Choice awards for the best feature and best short film to reflect public opinion about the best of the fest. Bermuda audiences rated British film Dating Eliza from director Peter Lydon as the best short. Screened on Tuesday, it depicts a young couple whose date is interrupted when the girl's parents arrive earlier than expected.​
The Audience Choice of best feature went to Virunga, the Academy Award nominated documentary set in the forested depths of the eastern Congo national park. In this wild but enchanting environment, a small and embattled team of park rangers protect this world heritage sight with its endangered mountain gorilla population from armed militia, poachers and the dark forces struggling to control the Congo's rich natural resources.
BIFF 2015 sold over 2,000 tickets and achieved three sell-out screenings for opening film 5 to 7, Northern Ireland drama '71 and Oscar-winning documentary CitizenFour.
Read More About
Category: All, Entertainment, Films/Movies