Premier Paula Cox, Minister of Education Dame Jennifer Smith, and Minister of Public Information Neletha Butterfield were among the attendees of Rosheena Beek's book launch for her first children's book, "I Find It So Hard!" which features illustrations created by 17-year-old phenom Leon Forde.
The book launch and book signing was this past Saturday [Mar.19] at the Bookmart on Reid Street. Also in attendance was PS Michelle Khaldun, Ms Beek's High School English Teacher Dr. Glen Bascome and many relatives and friends.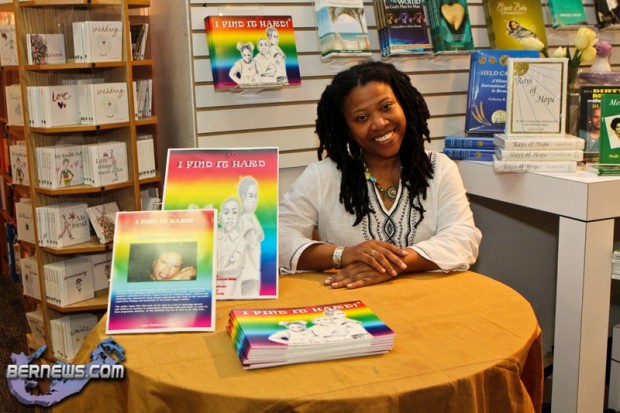 When asked how the launch went, Ms Beek said, "The sales were actually four times the amount that was expected to sell for the day! It went really well. However, there's plenty more and I encourage everyone to come by the Bookmart to pick up their copies. I left a limited amount there, with my signature in them. But there are plenty more without my signature."
"All I can say is that it is my deepest intention, through this book, to help our mothers understand the importance of our roles in our children's lives. And how the power of consistent, empowering, loving communications can make our relationship with our children stronger. Further showing us, how that strength can emanate from our children into our community, making it a better one!"
Visit Ifinditsohard.com to learn more.
Read More About
Category: All