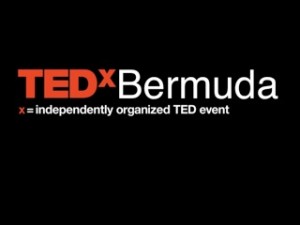 TEDxBermuda has announced that its inaugural event will launch April 23, 2011.
The half-day event will take place at the Bermuda Underwater Exploration Institute and will bring together both local and international thought leaders for insightful presentations on game-changing ideas, current events and major issues impacting the island and the world.
Tickets are available at TEDxBermuda.com. Included in the $80 ticket price is membership to TEDxBermuda, which gives access and discounts to future events.
In the spirit of "Ideas Worth Spreading," TEDx is a program of local, self-organized events that bring people together to share a TED like experience. At a TEDx event, live speakers and TEDTalks videos combine to spark deep discussion and connection in a small group. These local, independent events are branded TEDx, where x=independently organized TED event.
"We are excited to bring the TEDx experience to Bermuda to help enlighten our community with big ideas from visionaries here at home and from beyond our island. It is a unique opportunity for Bermuda's foremost thinkers to have a place on the global stage and also for Bermuda's residents to hear from international luminaries who can expand our thinking of what is possible" said John Narraway, Chairman of the TEDxBermuda Project. "We hope this first event will be a success that will allow us to organize larger events going forward"
Speakers scheduled for TEDxBermuda include:
Jonathan Vaughters, a former pro cyclist who is taking extreme measures to eliminate doping from professional cycling.
Dr. Neil Burnie, Director of The Bermuda Shark Project
Gitanjali S. Gutierrez, an attorney with the Center for Constitutional Rights, a human rights organization litigating extensive challenges to post-9/11 anti-terrorism policies.
Alan Gilbertson, Founder of FoodBank South Africa
Dr. Michael Lomas, a Senior Research Scientist at the Bermuda Institute of Ocean Science, who is studying the ecological linkages between phytoplankton functional diversity and nutrient biogeochemical cycling.
Daniel Lieberman, a Professor of Human Evolutionary Biology at Harvard University, who will discuss how and why the human body has evolved.
Keith Caisey, a Musicologist and world-class percussionist whose mission is cultural preservation through traditional instruments.
Graham Foster, an Artist
Tiffany Paynter, a Spoken Word Artist
TEDxBermuda Project is a non-profit organization. Companies interested in becoming corporate partners for this and future TEDxBermuda events can call John Narraway at 441-705-9837.
The next TEDxBermuda event is scheduled for Fall 2011. More information including updates on the agenda is available at TEDxBermuda.com, or follow TEDxBermuda on Twitter and Facebook.
The event produced entirely by volunteers and is a not-for-profit initiative. To make a donation you can do so by contacting the Centre Limited – charity number 464 who will accepting restricted donations to the TEDxBermuda Project.
Read More About
Category: All, Environment