Earlier this month, the Cedarbridge Academy String Ensemble made their international debut on the Waterside Stage at Downtown Disney in Orlando, Florida.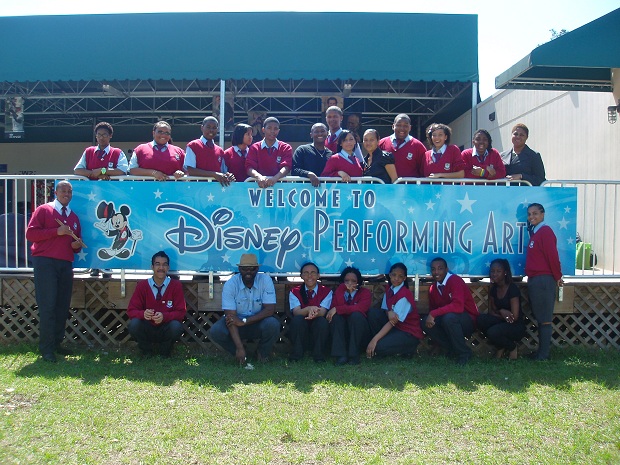 The String Ensemble began in September 2008 with only 3 students, and has now grown into a fully fledged group.
The String Ensemble currently compromises of 18 students; 9 violinists, 2 violists, 3 cellists, 2 bassists, 1 pianist and 1 percussionist and is conducted by Tiffany Fox. Students rehearse four days a week in class, with one additional weekly rehearsal after school.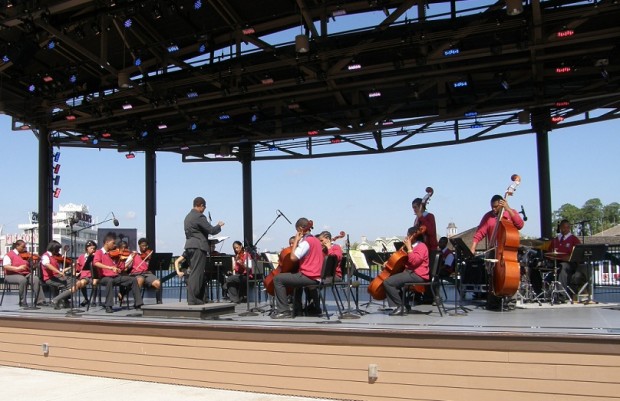 Their performance repertoire includes themes from Pirates of the Caribbean, Ice Castles and the musical RENT, as well as chart toppers by popular musicians such as Coldplay, Michael Jackson, Katy Perry and Lady Gaga.
Cedarbridge will host their "Wave Awards Ceremony" on Wednesday, April 20th, 2011 at 7:30pm at then Ruth Seaton James Auditorium for the Performing Arts. Students will receive awards for excellence in the arts and will present performances from each arts discipline. [Poster here]
[Photos & video courtesy of Cedarbridge staff and parents]
Read More About
Category: All, Entertainment, Music, News