The sinking of cruise liner "Costa Concordia" off the coast of Italy could leave insurers with a $1 billion bill — with Bermuda's XL.Group plc reportedly liable for a large portion of the damages, MSN reports today [Jan. 17].
The "Costa Concordia" — which capsized after running aground on Friday [Jan. 13] — has claimed at least six lives and could now create an environmental catastrophe as thousands of gallons of fuel threaten to leak into the Mediterranean.
The amount would be a record for a ship wreck, dwarfing the claims for after the oil tanker "Exxon Valdez"  ran aground in Alaska in 1989.
Domiciled in Ireland with its executive offices in Bermuda, the Bloomberg financial news network yesterday [Jan.16] reported that XL is the stricken vessel's lead insurer.
The company has so far declined to publically comment on just what its exposure is.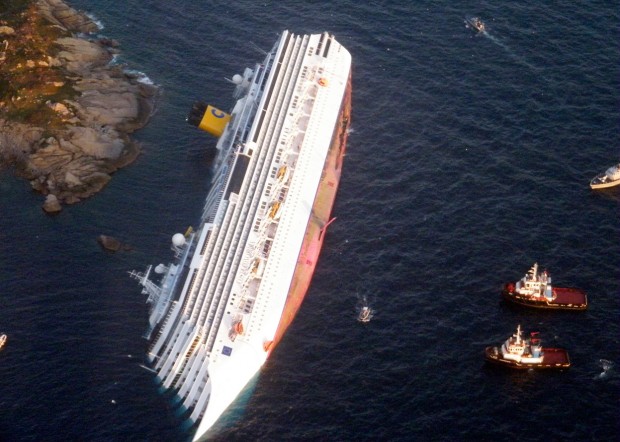 At least six people died when the "Costa Concordia" — owned by an Italian subsidiary of Carnival Cruise Lines — struck rocks off the island of Giglio. More than a dozen of the 4,000 passengers originally on board are still missing.
A source at Lloyds of London, the world's largest marine insurance market, told MSN that the "Costa Concordia" herself was insured for $510.92 million.
But the cost of the clean-up is likely to add significantly to the total, even if a major leak is prevented.
A spokesman for Lloyds of London said he could neither confirm nor deny the figures.
However he said the final bill would be shared between 12 insurers from the London market. It could take months or even years before the costs are confirmed definitively.
XL Group plc is a global insurance and reinsurance company providing property, casualty and specialty products to industrial, commercial and professional firms, insurance companies and other enterprises on a worldwide basis.
At the end of last week it was reported that XL Group is expected to end the fourth quarter of 2011 with estimated losses of $135 million to $185 million as the Thai floods swept away any hopes of a profit.
Read More About