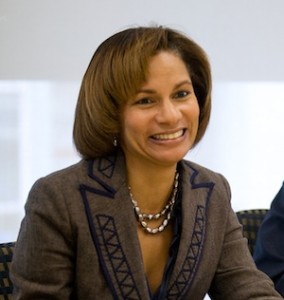 As Bermuda continues to position itself as a hub for Sharia-compliant business, a new report from the UK Islamic Finance Secretariat [UKIFS] indicates that Islamic finance assets worldwide continued a long run of growth to reach an estimated $1.3 trillion in 2011 — 150 per cent up over the previous five years.
Despite political unrest in some countries the industry has continued to expand, not only in its core markets of the Middle East but also in South East Asia and offshore jurisdictions such as Bermuda.
Islamic funds, for example, reached a new high of $58 billion in 2010, with the available pool about ten times larger at over $500 billion. Even so, competition is fierce, with average management fees worldwide down from 1.5 per cent in 2006 to 1.0 per cent in 2011.
Bermuda is currently pursuing efforts to become the first Western centre for Islamic finance in a favourable tax domicile, with the island looking to introduce legislation to accommodate a Shariah-compliant platform for such vehicles and products.
In an interview with "Euromoney " magazine in January, Business Bermuda CEO Cheryl Packwood [pictured] and Apex Fund Services' Peter Hughes said the island was actively seeking to tap into the trillion dollar industry.
Ms Packwood said that the continual growth of Islamic finance and stronger ties with Bahrain and Malaysia led to a focus on developing existing Bermuda legislation more than 18 months ago.
"We now have strong links in Bahrain and there is a commonality of wanting to create a niche jurisdiction for Shariah compliancy, that is closer to the US timezone," she said. "We are also focusing on Kuala Lumpur in Malaysia, as it has an enormous sukuk market.
"The process for getting this off the ground may be slow but we have the Bermuda Monetary Authority and the Bermuda Stock Exchange behind us."
Last year Ms Packwood led a large Bermuda delegation to Bahrain to attend the 18th annual World Islamic Banking Conference.
Business Bermuda works with the private sector and Government to develop and promote the island as one of the world's foremost centers for international business.
Keith Phillips, Executive Director, UKIFS, said the UK continues to maintain its position as the leading Western provider of Islamic finance with assets of $19 billion.
He said: "The UK also benefited from a globally buoyant sukuk market [financial certificates or Islamic bonds] in 2011, with issuance up 60 per cent to $84 billionn.
"This was reflected in ten new sukuk listings on the London Stock Exchange's markets in 2011 and two in early 2012. There are now 37 sukuk with a combined value of $20 billion listed on the London Stock Exchange's markets. Additionally, seven exchange traded funds and two exchange traded products are also listed on these markets."
In the UK, banks, sukuk issuance and exchange traded products are buttressed by the strong infrastructure of professional support for Islamic finance deals and transactions.
This includes over 25 major law firms and the largest four professional services' firms, and this has yet to be seriously rivalled by any other European financial centre.
The UK is also making an increasing contribution to the development of Islamic finance education and skills with four professional institutions and 10 universities and business schools offering qualifications.
These include the Chartered Institute of Management Accountants, CassBusinessSchool, the University of East London and DurhamUniversity. With shari'ah-compliant finance utilised for the redevelopment of Chelsea Barracks and the construction of the Shard of Glass in London, Islamic finance also has a crucial role to play in infrastructure development in the UK.
Considerable potential exists for expansion of the industry worldwide, although appropriate legal and regulatory structures are crucial for its development in individual countries.
Read More About