[Updated with video] Locals have packed the National Stadium this evening [Apr.6], with national pride on full display, and numerous Bermuda flags seen waving in the stands.
For those who have not made their way to the National Stadium, tune in live online to watch the opening of the 2012 Carifta Games, which will see approximately 550 junior athletes from 26 Caribbean countries, including 55 of Bermuda's top track and field athletes. Watch the live stream here.
Bermuda Track and Field Association President Donna Watson led the Governor Sir Richard Gozney, Premier Paula Cox, Minister of Youth, Families and Sports Glenn Blakeney and North American, Central American and Central Athletic Association President Teddy McCook to the middle of the Field to greet the Athletes.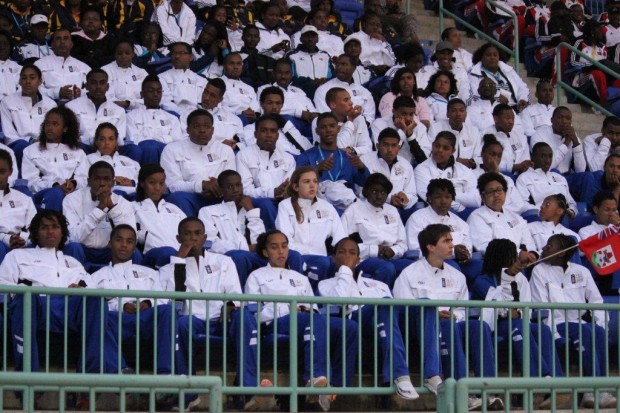 At the beginning of the Opening Ceremony, when one of two Bermuda Carifta Record Holders, Sonya Smith was introduced to the thousands on hand at the Sports Center, receiveing a standing ovation as she walked around the track. Ms Smith has held the Carifta record for the javelin for33 years, with her 1979 record still unbroken.
The Parade of Athletes then followed, with all the island teams entering the stadium in alphabetical order, with Bermuda the Host Country marching in last and receiving thunderous applause.
Video courtesy of JROC:
Once all the nations arrived into the Stadium, the opening prayer by Cannon Francis was followed by the President of the BFTA Donna Watson. The Governor then had some opening remarks and he was followed by the Premier who welcomed the Heads of Caribbean Governments that have come to Bermuda, who was followed by Minister Blakeney, with McCook deliving his opening remarks. Town Crier Ed Christopher then declared the 41st Carifta Games Open.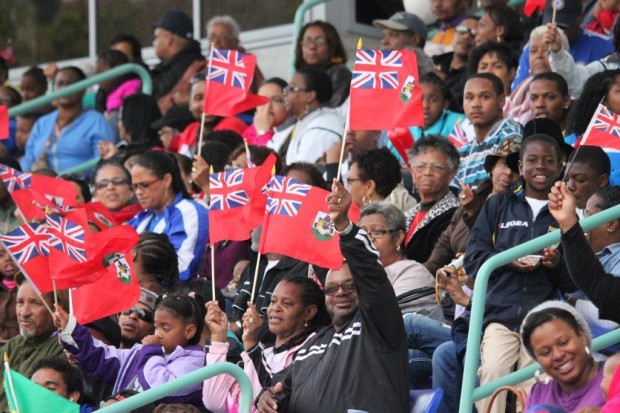 Kijuan Minors sang the National Anthem, while Bermuda's Taylor Ashley Bean read the Athletes Oath, while Calvin Dill a Carifta Gold Medallist in both the 100m and the 200m read the Officials and Judges Oath.
The live stream is due to start again tomorrow morning and will continue through the weekend. The schedule of events is below [PDF here], click 'Fullscreen' for greater clarity:
Read More About