Two brothers and a female were found guilty last night [July 16] of robbing and assaulting a couple in August 2011.
After deliberating all afternoon, the nine woman three man jury returned guilty verdicts against Ezra Williams [26], Ezra Ararat [26], and the lone female Zharrin Simmons [20]. Ms Simmons was represented by Marc Daniels, Mr Ararat was represented by Charles Richardson, and Mr Williams represented himself.
Defendant Ms Zharrin Simmons [file photo]: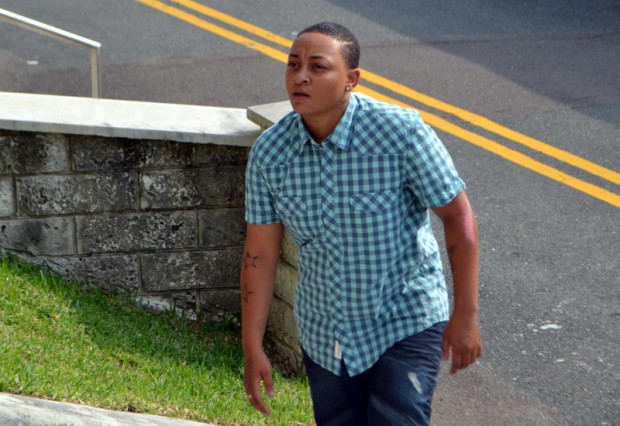 The assault and robbery occurred on Hermitage Road in Devonshire on the evening of Saturday 27th August 2011. The Court heard that a a machete was used in the robbery and that the three defendants were together involved in the assault and robbery.
Defendant Mr Ezra Williams [file photo]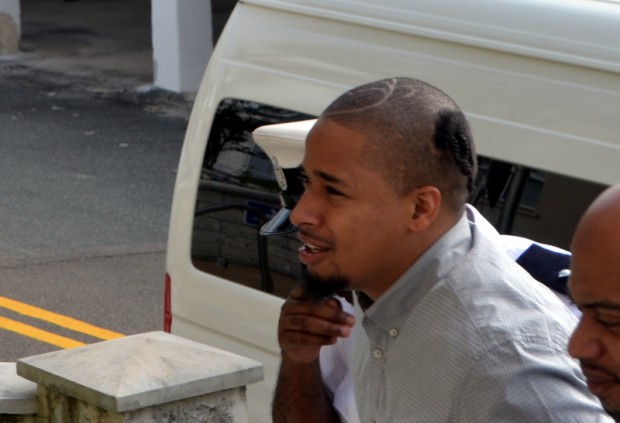 The Court heard that the victims were in the area to buy cannabis when the two brothers attacked the male victim, with one brother stabbing the victim with a knife, with the female victim jumping in trying to help defend him.
During this altercation, Ms Simmons was said to have picked up a machete and while attempting to hit the victim accidentally struck her accomplice Ezra Williams instead, leaving him hospitalized.
Ms Simmons previous history came up during the trial, and the fact she was one of the four teenagers originally charged with the 2008 murder of 18-year-old Kellon Hill. The charges against her in that matter were dismissed.
The defendants did not display any emotion when the verdict was read out. All three were remanded in custody and will be sentenced at a later date. The video below shows Ms Simmons being escorted down the steps of the Court first, with the two brothers following after her.
Prison officers could be seen restricting a woman from approaching the two men outside the Court, and as they were entering the prison van one of the brothers could be heard saying to someone outside "I will send you a visitor's pass."
Related Posts
Category: All, Court Reports, Crime, News