One of the island's top young swimmers is featured on the front of a U.S. swimming magazine, with Bermuda's own Ashley Yearwood appearing on the cover of Swimming World Magazine.
Ashley attends Baylor High School in Tennessee, which captured their third U.S national high school swimming title in four years, earning the Baylor girls' swim team a cover spot on the September 2012 issue.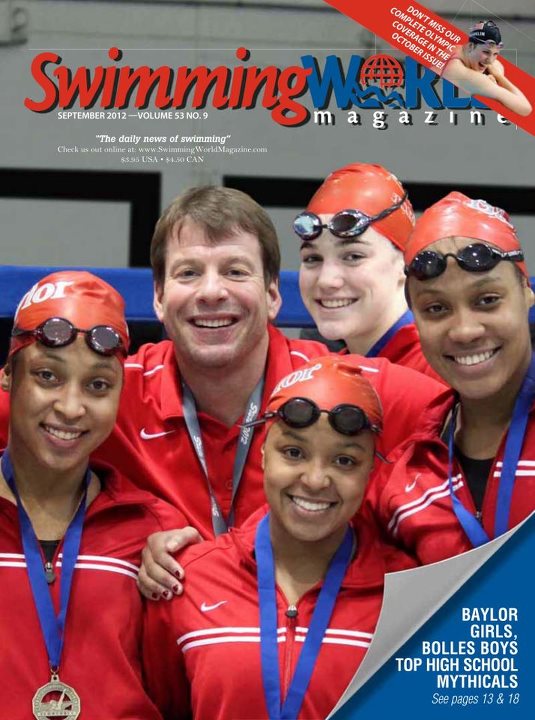 She is pictured on the cover [centre/bottom] along with head coach Dan Flack and her 200 freestyle relay teammates Kristen Vredeveld, Briea Deveaux, and Kimberlee John Williams.
Ashley Yearwood has represented Bermuda in a number of international events, winning numerous medals at events including the Caribbean Island Swimming Championships and the Carifta Games.
Swimming World Magazine is an American-based monthly swimming magazine which was first published in 1960, and has a estimated readership of over 200,000.
Read More About